General house cleaning is necessary to ensure that all portions, even the hard-to-reach areas, are spotless. This process may include mopping, vacuuming, and disinfecting the kitchen, bedrooms, and bathrooms.
Because of this rigorous cleanup, your decluttering may produce a bulk of different kinds of waste. In that case, you may need to look for ways on how to properly dispose of them.
Suppose you're planning to have a massive home cleaning activity soon. In that case, you may need some waste disposal and management tips to ease up the cleaning and waste disposal. For that purpose, here's an article to help you. Read on to learn more.
1. Hire Rubbish Removal Services
Hiring a professional rubbish removal company is one of the dependable ways of garbage disposal. Apart from the tools and vehicles these pros have, they already have the muscles and techniques applied for efficient waste disposal.
You may also have the luxury to choose the time and date when should your rubbish be gathered. Above all, you may also keep on looking at and select other services that could help in the cleaning process, such as the following:
garage clear-outs;
furniture removal;
green waste removal; and
old appliance disposal.
Yet, before these removal companies collect the garbage, you may need to segregate your gathered waste. That way, you could help in speeding up waste retrieval and disposal.
2. Segregate And Group Together Your Wastes Depending On The Type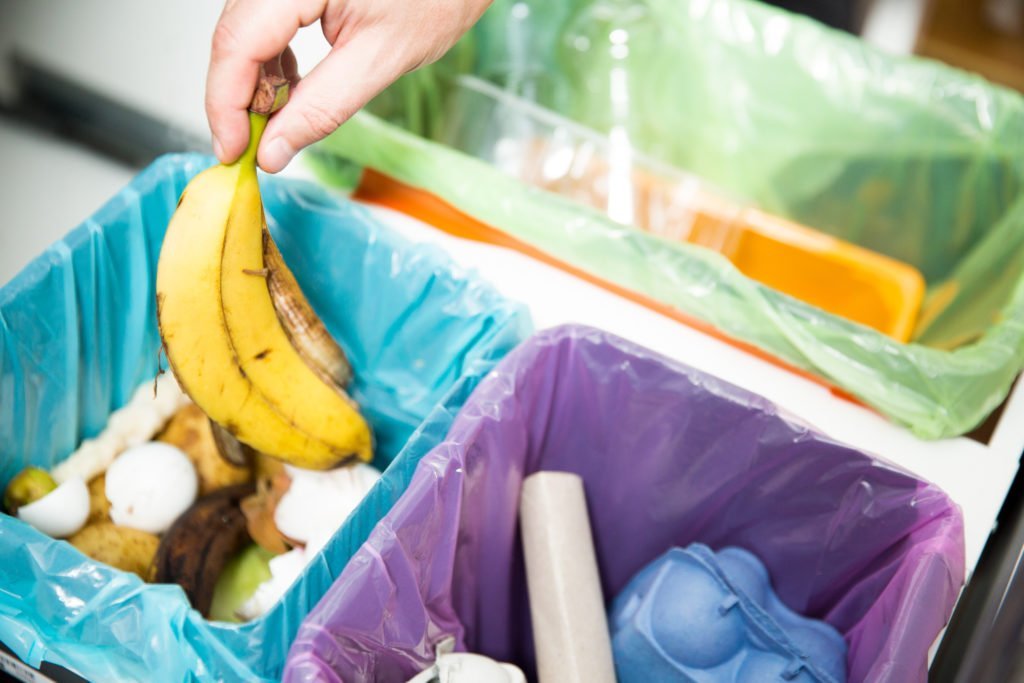 Waste segregation has different types. The most common among these is the grouping between biodegradable and non-biodegradable waste. Nevertheless, for even simpler and better isolation of garbage, you may choose to divide your rubbish into different bins, such as:
Sanitary wastes mostly consist of items such as wound dressing, used diapers, sanitary napkins, and other similar waste. To better identify, you could warp them with an old newspaper and mark them with the 'X' symbol before throwing them in a bin.
It's recommended that this type of waste should be disposed of appropriately and as soon as possible to avoid serving as a breeding ground for harmful disease pathogens.
Rubbles from home improvement projects and other construction wastes are known as debris. This type of waste may include broken glass, pieces of concrete, drain silt, broken tiles, and brick fragments.
This could wait for weeks to be disposed of and may require a reliable rubbish disposal services provider as they're typically heavy and immobile. Using such a service from dumpster rentals , you will just have to wait for them to deliver the dumpster and throw all types of construction wastes in it. Make the job easier and fast.
Weekly or bi-monthly waste disposal is believed to work well for dry wastes like dry, non-infectious garbage containing textile, glass, plastic, leather, rubber, and similar waste products.
Wet wastes typically include kitchen waste like cooked and uncooked food, vegetable and fruit peelings, and plant waste.
Garden waste may need to be carefully segregated as you could use it for composting and mulching purposes. This could be comprised of dried grass and leaves, trimmed twigs, lawn trimmings, and weeds. Yet, for bigger chunks of wood and similar waste products, you could dispose of them through a rubbish removal service provider.
It's advised to handle hazardous waste products with great caution. Wastes like broken light bulbs, paints, aerosol cans, computer and phone parts, syringes, batteries, and oils may cause accidental injuries if not handled properly. Inappropriate waste management could trigger diseases or poisoning once the aforementioned items get inhaled, touched, or ingested.
3. Design A Flow For The Cleaning Process
Designing a cleaning flow may save time, money, and effort, keeping the cleaning organized and on time. For this purpose, here's the sequence you could follow:
Gather all your cleaning tools in a basket where you can easily reach them when needed.
Pick up solid clutter such as plastic bags, broken bricks, or old appliances and keep them in big waste bins.
Dust and vacuum the hard-to-reach areas first like the undersides of appliances, furniture, ceiling, and similar spaces before going with the more open fixtures.
Use a microfiber cloth in cleaning glass, mirror, and other fragile household items and fixtures with alcohol or other liquids with antiseptic properties.
Clean and disinfect countertops and dining tables with a non-toxic solution.
Manually clean, fix leaks, remove rust, and disinfect the under-the-sink spaces and toilets.
After cleaning up all the appliances, fixtures, and rooms, you may start sweeping the floor thrice or more.
Mop the floor several times until they're spotless after sweeping them.
If you have carpets and rugs, you may need to vacuum them or bring them to a carpet cleaning store. Or you could just wash and deodorize them to keep the carpets clean.
Lastly, disinfect the interior of the house after all the cleaning tasks.

4. Work Within A Cleaning Timeline
Setting a timeline for cleaning could help you in making the most of every scheduled cleaning day. This way, you could buy the necessary cleaning tools and agents before the big day. In addition, you could also assess which part of your property will need more time and effort to declutter. All in all, you'll be able to proceed with the cleaning itself without too much fuss and wrap things up in a speedy and orderly fashion.
Final Thoughts
If you're planning to clean your house anytime soon, you may need to follow the waste disposal and management tips mentioned above. That way, you could make your decluttering quicker yet more efficient. You may design your cleaning process according to your home's structure to have a quick, safe, and efficient general home cleaning for better results.