Salvation Army Vs Goodwill – Are you organizing your house? Alternatively, are you moving to the new place? Of course, giving unwanted items to those in need is preferable. It makes you feel good and greatly aids them.
However, when it comes to giving clothes and other stuff, people frequently aren't sure which platform to use. It is as a result of the extensive efforts being made by numerous organizations, including charities, to assist the populace.
The Salvation Army and Goodwill currently offer the greatest service. You can give the things to any of these charities.
The right folks will receive the products from them. In addition to assisting those in need, it protects the environment by reducing pollutants.
If you're having trouble deciding between these two organizations, read the article carefully. It provides you with enough knowledge about the Salvation Army and Goodwill to help you make the best choice.
Significant Difference Between Salvation Army Vs Goodwill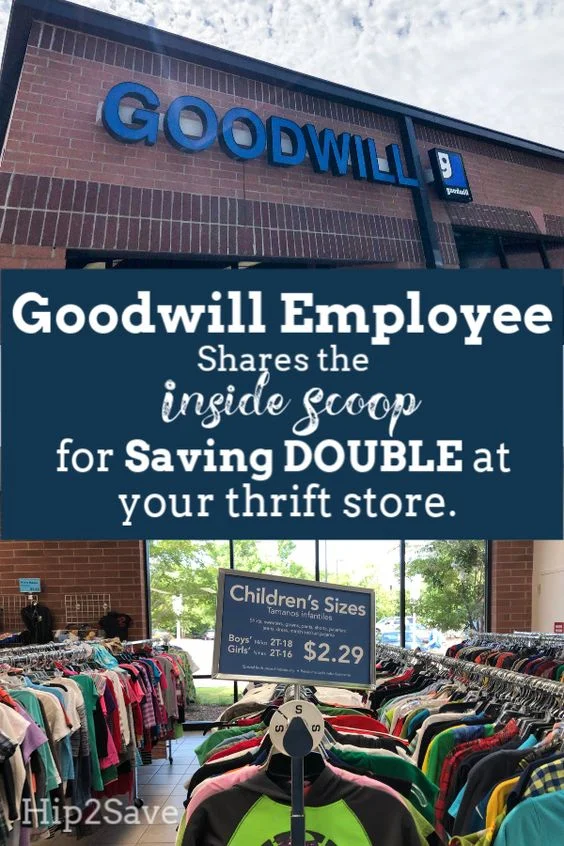 Let's start with the major differences between these organizations. This will give you more clarity which should help you make the right decision. Ultimately, regardless of which organization you choose, the end result is the same—helping needy people.
The Salvation Army funds several community programs. These programs go a long way in helping low-income families. There are also programs oriented towards individuals coping with homelessness or a substance-abuse problem, as well as elderly people.
Goodwill—on the other hand—is an organization that focuses primarily on accepting donations from outside donors and reselling them to the general public at significantly reduced prices.
For the most part, Goodwill is known for low priced clothing, as well as furniture and other household goods. A lot of the proceeds that come from this are used to fund all sorts of community programs.
While both The Salvation Army and Goodwill are nonprofit organizations, The Salvation Army is a type of nonprofit known as a charity. Regardless, both organizations are focused on the greater good of the community, as well as the people within it.
Donors can also take advantage of some tax benefits which primarily consist of tax deductions for donations. If you use any of the popular free tax filing programs, then you will likely be asked about any donations you made and then guided through the process of reporting them.
Donate to Goodwill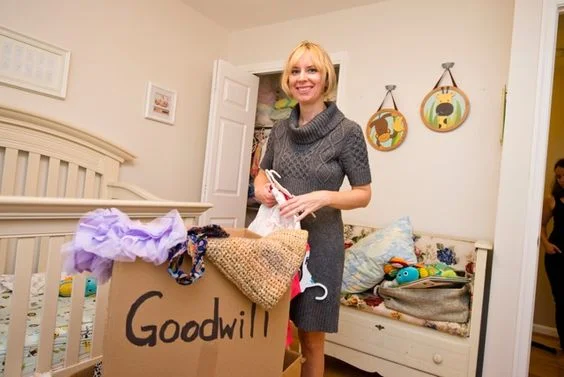 Goodwill industries international inc, or shortened Goodwill, is the non-profit organization helping people overcome several challenges to find jobs and build skills.
Many financial donations and retail stores fund this organization. When you donate your gently accessed items, the Goodwill network sells them online or at local thrift stores.
Then, use the generated revenue to create the community programs. This organization helps more than 35millions people worldwide and allows lakhs of people to enhance their skills to better their careers in different industries.
Hundreds of Goodwill organizations are accessible around 12 countries, including the US and Canada. Here are the items accepted at Goodwill.
Clothing and shoes
Vehicles
hand tools
Domestics such as curtains and blankets
Jewelry
Hats, mittens, and gloves
Flat-screen TVs
Electronics like stereos and DVD players
Collectibles and antiques
Housewares like glassware and kitchen utensils
books and games
Money
Donate to Salvation Army
It is the international charitable organization running in many countries throughout the world. It is also a protestant church offering physical, emotional, and spiritual services to local communities, which confront challenges and hardships.
The organization works based on the message from the Bible. It works to fulfill human requirements whenever and wherever without discrimination.
It also provides job training, summer camps, food pantries, drug rehabs, and disaster relief.
In 1865, Salvation Army was established and headquartered in London, UK. It serves around 23millions of people annually.
The company operates the network of reputable charity shops and thrifts stores located worldwide. By selling the donated used items like toys, furniture, and clothing, the company raises funds.
Check out the major items that can donate to the Salvation Army.
Money
Gardening tools
computers and laptops without CRT monitor
Treadmills and bikes
Clocks and radios
Pianos and organs in the right shape
Clothing
Which Is Better, Salvation Army Vs Goodwill?
It entirely depends upon the factor on which you wish to compare. For example, when you compare based on helping jobless people, Goodwill is the best option than Salvation Army. However, based on the availability in different countries, Salvation Army is the best choice.
It is because this organization is providing its service in too many countries and helping many people. So, decide according to your needs and demands. But, before that, spend some time and read the following aspects.
Major Features
While doing donations or charity, a question often arises in your mind, i.e., whether is it better to donate to goodwill or salvation army. Check out the following features of both organizations to go with the right option.
Features of GoodWill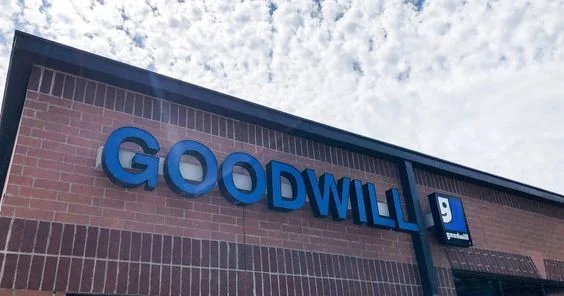 Helps the Jobless People
The main focus of Goodwill is to assist unemployed people, especially in Canada and United States. It offers jobs for jobless people and helps them live happy life.
It always gives a helping hand for the skilled person, regardless of sex, to find suitable jobs in their expertise fields. Unfortunately, many people lost jobs in the US and Canada due to Coronavirus.
However, Goodwill has assisted job seekers. It means Goodwill connects and helps jobless people to enjoy peace and happiness in their life.
Assistance for Career Planning and Get a Degree
After completing 12th grade, many students get confused in selecting the right career option to go further. Goodwill assists the students in finding and choosing the best career option and finding the right job.
Career planning is highly challenging for many students, but Goodwill makes it much simpler and easier. It aids students in finding and select the right career option, and thus they get a bright future.
So far, this organization has helped many students throughout the US and Canada. In addition, this organization assists many people in earning a degree primarily online. In addition, it assists the human to upgrade their skills in various fields. So, Goodwill is the well-reputed non-profit organization helping different kinds of people.
Take Care of the Environment
This organization is not stopped there because it takes enough effort to take care of the environment.
Reuse the usable things from the landfills to prevent the environment from too many hassles. Doing so minimizes the demand for the specific product in the market indirectly.
Accept Stuff, Not Only Money
Many people wish to donate something to the people, but they often do not have money. You can donate the new and less used clothes to the Goodwill donation center in such a case.
Millions of people in the United States and Canada donate clothes at these donation centers. It gives you the feel of helping people even without having a considerable amount.
Maintain Transparency
In terms of transparency, nothing stands equal to Goodwill. This organization mentions a clear report of its annual report, board of directors, and others on their official site. Almost all people always look for transparency in the organization.
It is because their donation needs to reach the hands of the prospective people. So, Goodwill is the best choice in this aspect and make the donated money and stuff reaches only needy people.
Besides, Goodwill assists and participates in social needs, particularly during this pandemic. For example, it has helped many needy and necessary people to register on the vaccination site to get early vaccination.
Features of Salvation Army
Offers Shelter
This organization renders shelter homes to homeless kids and adults, including men and women. It assists people who are displaced because of natural calamities such as cyclones. They provide all kinds of help for those people throughout the year.
Offers Spiritual Knowledge
Like book knowledge, spiritual knowledge is essential because it helps people control their greed, anger, desires, and fear.
Therefore, the Salvation Army is spreading the word of the Bible and Christianity. It enables the people to understand the whole spiritual world and live a good and peaceful life.
Completely Transparent
This organization is exceptionally transparent and providing all the details clearly on its official site. You can download their annual reports from the website easily and quickly.
This report helps you check how the organization worked the whole year and the field in which they focused more.
You will also get other details regarding the organization, such as new achievements and other statistics. It assists you in understanding more about the Salvation Army, and thus you will make the right decision about donation.
Renders Education
As the company operates too many schools, it offers educations to the students. They know that education is the right way to develop any society and country. So far, Salvation Army is providing education to lakhs of students.
It offers a good quality of education for many poor students by giving all the essential facilities needed for the students. It helps the students get access to the playground to play games and learn new skills.
Feed People
Because of this pandemic situation, many people were facing the deficiency of food in their homes. This organization has come forward to render adequate food to these people. In addition, they feed people who do not have food to eat without any discrimination.
No Discrimination
Salvation Army is ready to do all the relief work in any condition. It does not discriminate against people based on their gender, religion, age, and color. It makes the organization the best to donate the stuff.
Salvation Army Vs Goodwill: What They Do With Donated Items
Both companies render the wide range of services and goods to help the people. As they have set up majorly for the poor, they never accept the items that are not in good shape and contain toxic materials.
Everything you donate sells online or thrift store to make money. Nothing gets thrown away unless it is poor quality and damaged.
It saves metric tons worth of clothes and materials from landfills each year. They have the space to accommodate all your unwanted belongings and give them to the poor who cannot get them.
During the holidays, these organizations become busy and needy. All your donations will reach the right person without fail.
Conclusion
Now, you understand everything about the Salvation Army and Goodwill because features of both companies are mentioned in-depth. So, deciding is it better to donate to goodwill or salvation army becomes simpler and easier.
Regardless of how much money and stuff you have, you will donate to these organizations to help needy people.
Since both organizations inspect the donated items for quality carefully, needy people get the best stuff. Engaging with any of these organizations removes the hassles of reaching the right person to give money or other stuff.
Get peace of mind and lead a happy life as helping poor people brings the satisfactory feeling.