Whether you are looking to replace an old worn out fence or you are wanting to install a new one for the first time, there is no denying that a new fence not only increases the value of your home but it is also a great way to improve your home's curb appeal.
But like with any other home renovation project, the cost can be a major concern and factor in what type of fence panels you may be able to choose.
Materials, permits, and the installation process affect the costs of a new fence installation.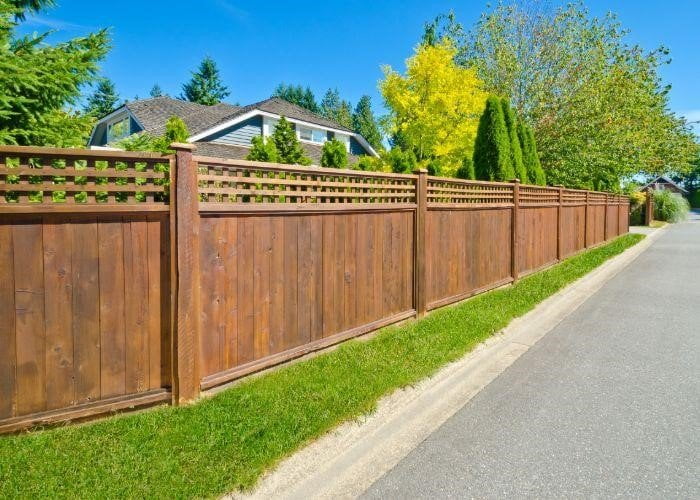 So if you are considering a new fence installation as your next home improvement project, here is a quick guide to help you figure out the costs, and options of that new fence you are dreaming of. For more information on your new fence, click Visit Website.
A Quick and Handy Fence Installation Material Pricing Guide
When trying to decide how much your fence installation project will cost you, you will want to start by choosing the right materials to fit both your needs and budget. For example, chain link fencing is a great option but metal fences can cost a little more to install, while vinyl and wood are less expensive.
However, the major benefit of chain link fencing is that metal fences are easier to maintain and last longer than other material options. However, if you are wanting something a little more stylish, you may want to consider installing a wood or vinyl fence. Wood and vinyl also often provide more privacy.
Since we do not want to bury the lead, the good news is, unlike many other home improvement projects, the costs of a new fence installation project will likely be less expensive than you might be expecting. According to our research, fencing can cost you as little as $10 per linear foot and as much as $55 per linear foot, depending on where you live and the material you decide on.
With the average homeowner spending roughly $2,915 for a professionally installed fence. While this total may vary a bit depending on materials, at most, for commonly available materials, homeowners can expect to pay as little as $1,699 or as much as $4,203 for a new fence installation from a professional business.
These are the costs associated with standard fencing, while privacy fencing and other specialty designs can cost a little more to be installed.
Looking for a Little More Privacy?
For example, our research shows that privacy fencing can range somewhere between $1,500 to as much as $8,250 for roughly 150 feet of fencing installation (HomeAdvisor). So you can estimate wood fencing to cost you anywhere from $10-$30 per foot, while vinyl will cost a little more at $20-$40 per foot and then metal fencing can cost as much as $35-$55 per foot. Again, these pricing estimates include a professional installation and are not the costs of Do-It-Yourself work.
Hiring a Professional Fence Installer vs. Do-It-Yourself
Once you decide on the type of fence you want for your home, the next question you will need to decide on is should you turn to a professional to install your new fence or should you roll up your sleeves and take the project on yourself?
It can be tempting to head off to the hardware store and load your truck up with wood and building materials, then head home and start building your new fence. However, fence installations are often a lot more complicated than they may seem and there are added dangers and legal implications you may not be aware of. Not to mention the hidden costs you have not considered yet.
Safety First with Fences
Do you know where all of the gas, plumbing, and electric lines are buried under your property? If you are wanting your new fence to remain standing for a while and be able to withstand strong storms and severe weather, you will need to dig in your yard to install and anchor your new fence.
If you do not know where it is safe to dig, you risk hitting a gas or plumbing line, risking an expensive repair bill, or worse, you can hit a hidden electrical line and risk serious injury or even death.
Fencing Permitting Needs
Another consideration is permitting and insurance. Do you know what permits are required to install a new fence in your area? Most cities and municipalities will require you to pull permits in order to install a new fence. And let's face it, fence installation projects are going to be extremely visible and it is not like you can hide the project or work being done.
So, it is better to just get the proper permits in advance in order to avoid fines and having to remove your new fence and start the project all over from the beginning. Our research suggests you can expect to spend $400-$800 on permits and inspections.
Preparing for Your Fence Installation
Finally, where are you wanting to install your fence? Is there extra work that needs to be completed before you can start your new project? Do you need to remove trees, brushes, or an older fence before you can start your new fence installation? Does your yard need to be leveled? Do you know where the property lines are?
The bottom line, any fence installation project is going to be a labor-intensive and time-consuming project that is often better to leave to the professionals. A professional team will know what permits you need and most companies handle all of the paperwork and inspections that you will need.
Plus, a reputable professional will know what steps need to be done to locate any gas, plumbing, and electrical lines in your yard. They will know how much and the right materials are needed, saving you the time, guesswork, and endless trips to the hardwood store.
Plus, your time is valuable, and turning to a professional team will likely save you more money in the long run.
Ready for the Next Step?
A new fence is a great way to improve your home's value and fancy up your curb appeal. Plus, a new professionally installed fence will provide added protection to your home and give your kids and pets a safe place to run around outside and the added privacy is always nice! So, if you are dreaming of a new fence, do not wait! Call a professional fence installer today!