Being a homeowner requires more than just staying in your property and paying your utilities. Often, you're responsible too for maintaining your house's upkeep and condition.
While many elements need to be cared for, your living space's heating, ventilation, and air conditioning (HVAC) system is one of the most vital components that need some tender loving care or TLC.
Whether you intend to perform some do-it-yourself (DIY) maintenance tasks for your HVAC or render them serviced by HVAC experts, it pays to know the necessary maintenance activities.
An HVAC tune-up is required regularly, so your home can remain comfortable more than ever. This results in a more relaxed indoor atmosphere, improving your and your family's quality of life.
Nobody wants to stay in a home where it's too cold and too hot; hence, discover this quick guide in maintaining your HVAC:
Maintain Your HVAC At Least Annually
It's crucial to understand that your HVAC maintenance and servicing should be done at least once every year. While there are some steps that you can do on your own, some others require a professional tune-up.
If you want your heating system to function efficiently during the winter, regular schedule maintenance in advance. As it transitions into months of consistent usage, it can function as best as it can.
You may need a professional to fix specific components of your HVAC system. A pro can thoroughly inspect everything on your HVAC and be on the lookout for cracks, leaks, and possible corrosion.
If your HVAC is aging, more issues will be present. It is necessary to inspect and clean your heat pump's condenser coils, as well as check the evaporator coil for mold growth.
It may be required to replace broken or worn parts before they cause further damage. The good thing about a professional tune-up is that they won't ever miss a necessary maintenance step.
The key is to find the most outstanding HVAC company for your home.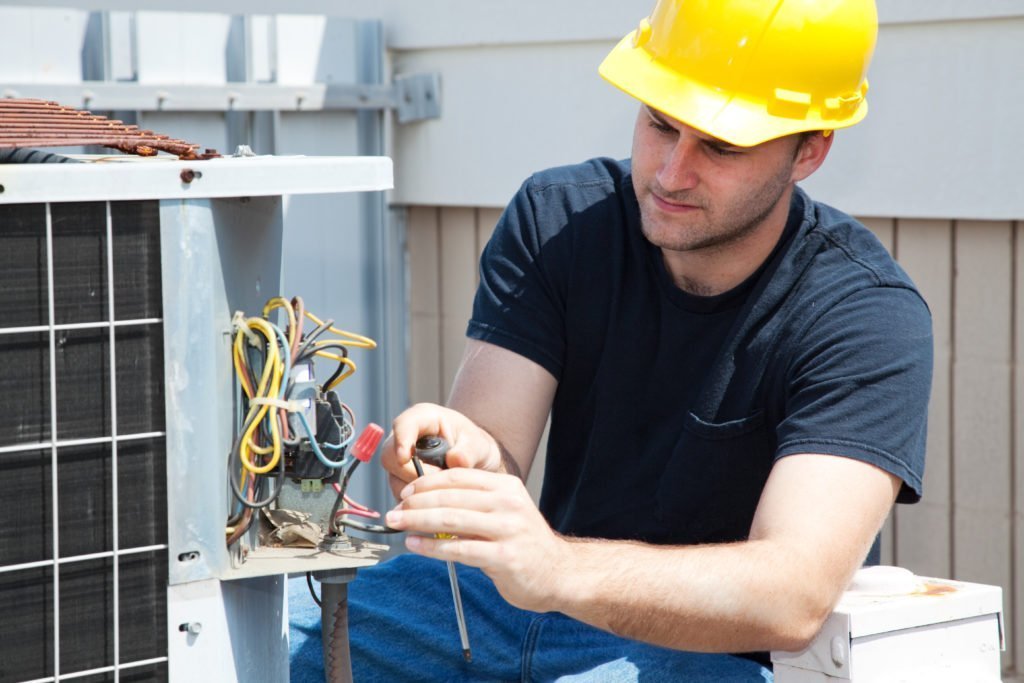 Replace Your HVAC Filters
Like the rest of the filters in your household appliances, the HVAC filter also needs to be replaced and cleaned. A monthly replacement is a preferable schedule to ensure good indoor air quality.
Ensure you inspect and clean them monthly – if they've been over 30 days, they might be time to replace them. Depending on your unit's filter, some don't require cleaning but changing instead.
Don't risk your indoor air quality by prolonging the replacement of your filters, especially if you have pets and kids in your home.
Airflow is critical to keeping your equipment healthy, extending its lifespan, and reducing the risk of failure.
By replacing your HVAC air filters every month, you can prevent costly issues in the future.
This also improves the energy efficiency of your HVAC as it doesn't have to work so hard when it's turned on and consuming electricity.
Clear Fins
A metal grill-like fin appears on the side of your outdoor HVAC unit. While some overlook this vital part when performing maintenance, you should never do so.
The fins are designed to move air and heat away from the system. Hence, it's crucial to keep them clean at all times. In the event of dirty, deformed, and blocked fins, airflow will be jammed, resulting in lower system efficiency.
If you're doing the DIY route, ensure to know how to open the unit with care. If you're not confident in tackling its technical parts, it's always best to leave this maintenance task to HVAC experts.
Once the unit is open, you can utilize a sprayer or water hose to clean the fins.
You should try to straighten bent fins if there are any. There are fin combs that you can buy in hardware to ensure straightened fins at all times.
Perform this task to ensure your fins are working perfectly.
This maintenance step requires some tools, so if you prefer, you can just rely on HVAC technicians as they're complete with all maintenance tools and equipment.
Clean Evaporator Coil
Evaporator coils remove heat from your home's air by using a refrigerant. When the heat is removed, it is transferred to the outside unit.
As a reminder, make sure to clean your evaporator coils regularly too. Air handler access panels contain evaporator coils.
If you're not keen on the parts of your HVAC, it's best to let a pro go through this step. A socket wrench will be needed to remove the panel and screws. You have to be careful as this part of the HVAC is a bit sensitive.
By exposing the evaporator coil, you can inspect it for dirt, dust, and debris. Over time, these will accumulate, so it's essential to clean and inspect them regularly.
Act now so you can prevent an expensive repair later. Spray cleaners made specifically for cleaning coils are crucial. Check out the hardware near you for some effective HVAC cleaners.
Inspect All Electrical Connections
During long usage periods, your equipment's electrical connections may also become loose. Since electrical parts and systems require extensive knowledge, it's best to leave this task to an HVAC technician.
The HVAC technician will make sure the connections are tightly secured. To check the strength of your equipment's connections, voltage, and current measurements will be taken.
Don't miss out on this HVAC maintenance step, as it's crucial to make sure your HVAC is running smoothly.
Conclusion
Keep your HVAC system in good condition so it can keep you and your family in a comfortable state. During the summer and winter times, your HVAC is more crucial than any component in your home.
Therefore, it's essential to perform the maintenance tasks for it. With this guide, you can have your old or new HVAC equipment running efficiently for as long as possible.