Maintaining your septic system may seem like a stinky and daunting task, but it can make a difference to avoid serious problems in the long run. Besides, proper septic system maintenance isn't complicated and doesn't cost much money.
However, if you forget to take care of your septic system, it costs you big time as replacing a septic system costs thousands of dollars. To avoid this, never hesitate to consider A1 Sewer and Septic Services and others as well as follow the easy tips below to maintain your septic system properly:
1. Maintain Your Drainfield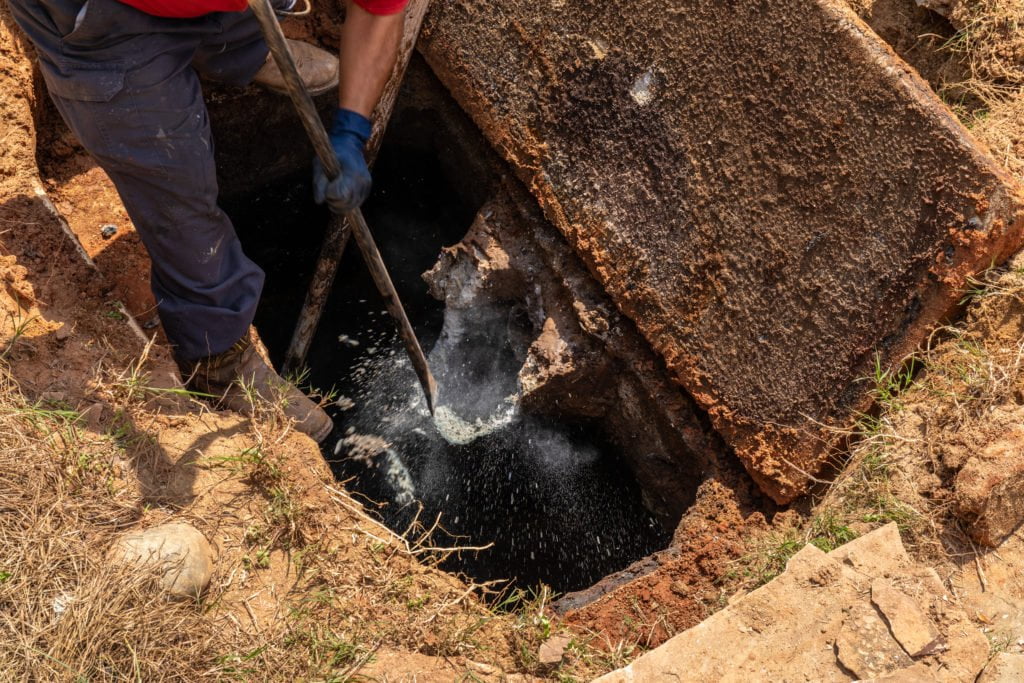 A drainfield is a crucial part of your septic system that's responsible for removing contaminants from the liquid that emerges from your septic tank. Therefore, ensure that keeping the drainfield protected is part of your proper septic system maintenance.
To maintain the drainfield, here are the things you should do:
Keep your sump pumps, roof drains, and drainage systems away from your drainfield area. Too much water stops or slows down the wastewater treatment process.
Plant trees at an appropriate distance from your drainfield to keep the roots from growing in your septic system. Septic service professionals may recommend the right distance depending on your property's landscape and the type of septic tank you have.
Don't drive or park on your drainfield.

2. Control Your Water Usage
If you like to keep things flushing properly, you should learn to monitor your water usage. Your drainfield and septic tank act as natural filtration systems, and when there's too much water, it may not function well.
If your drainfield is saturated with snow or rain, it's recommended to take short baths or showers and avoid washing loads of laundry. Remember that regular water usage mustn't cause problems, but running your dishwasher and taking long showers can add up.
Therefore, to maintain your septic system, use good judgment in your water usage, particularly when the outdoor conditions are wet. Also, if you notice shower faucet leakage in your bathroom, fix it immediately to lessen water usage.
3. Opt For Routine Pumping
The typical household septic system must be pumped every three or five years. The cost of pumping a septic system may vary as it depends on the tank's size.
Once you contact septic service providers, they'll examine the tank's sludge layers and inspect for leaks. Remember to save the maintenance records on the job performed on your septic system. They can be beneficial when issues arise or when you decide to sell your home.
4. Use A Bacteria Additive
Another tip to remember for proper septic system maintenance is to use live organic bacteria. They break down the presence of unnatural solids and substances like soaps and detergents.
If such substances enter your septic system, they may kill off the naturally-occurring bacteria that enable your system to work properly. The good thing about using bacteria additives is they're inexpensive and can keep your pipes clear, clean, and odor-free while ensuring that your septic system functions properly.
5. Avoid Treating Your Toilet Like A Trash Can
The only thing that must be flushed down your toilet is toilet paper. It means no diapers, dental floss, hair, tissues, and more.
Toilet papers are designed to break down in a septic tank while other items aren't causing damage and clogging to your septic system. So, make sure to find toilet papers that are safe for your septic system. If possible, avoid the ones with extra layers and lotions that could add unwanted chemicals and clog your system.
6. Be Careful With Your Cleaning Chemicals
Different cleaning products may harm the good bacteria in your septic system. So, when washing your clothes, avoid using bleach; and if you have to, use a little amount only.
It's also never a good idea to use drain cleaners because they don't only kill the good bacteria, but they can also damage your septic tank. If your drain is clogged, you can use a plunger or a toilet drain snake that also works on clogged bathroom and kitchen sinks.
Toilet bowl cleaners aren't also suitable for your septic because they contain bleach. Instead, use plant-based or natural cleaning products as alternatives to protect your septic system.
7. Carry Out Regular Inspections
Once you never check your tank's condition, you might be surprised if it suddenly stops working. To keep your septic system well-maintained, consider inspecting your septic tank regularly.
This can be helpful to spot developing faults, making them cheaper and quicker to repair. But you don't need to get your septic tank inspected too often. Every few months is enough to avoid costly plumbing repair in the end.
Conclusion
With proper septic system maintenance, you won't only avoid costly repairs, but you'll also keep your septic tank in good condition for many years to come.
Depending on your preferences or septic system concerns, you can either do regular maintenance by yourself or hire professionals to do the job for you. With professionals, you can ensure that your septic system is in good hands.