Do you have a small bedroom? Decorating such a room is often challenging for many. Embracing stylish and simple ideas can make your small bedroom appear bigger. They can make the room feel airy and more open. Here are some of the ideas that can help you transform a small bedroom.
Those involved in interior photography should also give this article a thorough study.
Hang the Curtains High
In a small bedroom, you should ensure that you hang the curtains close to the ceiling. Hanging the curtains above the frame of your bedroom window tends to draw the eye up, making a small room look more spacious. If you have just relocated into a house with a small bedroom, you should measure the space where you wish to hang the curtains.
Doing this can help you get the right curtain size that can fit the space perfectly. Rather than fitting the small bedroom with patterned curtains, you can choose light-colored curtains that come in a single shade. Such curtains can make the room feel brighter.
If you're not into curtains, shades and blinds are great alternatives. Allow natural light to enter a room by incorporating sheer shades or blinds into it. Sheer shades also provide an unobtrusive view, making the space look more spacious. Horizontal pieces, such as horizontal blinds or tall shutters on windows, can draw the eyes up, making a room look larger.
Choose Light-colored Bedding
Rather than choosing patterned bedding, you should add a light-colored one in a small room. Such bedding can make the space feel airy and more elegant. Ensure that the bedding you choose blends with the rest of the items in the room. Feel free to include a splash of color into the small bedroom by adding a pillow. Do not overdo this. Minimal items in the bed can help you maintain the illusion of space.
Instead of using layers of blankets in a small bedroom, maintain simple bedding. Choosing breezy fabrics such as cotton and linen can make the bedroom feel open and fresh. If your house is located in a cold place, you can get textured warmth without bulk by using bedding such as a camp blanket.
Add Rugs
Rugs can transform a small bedroom since they make it appear bigger. You can draw attention by adding an oversized rug in the small bedroom. This makes it feel more open and spacious. If you have minimal space for a rug, you can slide a small one under pieces of furniture. A rug can easily connect different furniture pieces in a small bedroom and create a great sense of proportion.
The most common area to place a rug in a bedroom is at the foot of the bed. If the bed's width is smaller than the rug, then place the rug's top part under the bed's footboard. For one, you can match one of the best modern beds with a kilim or tribal pattern rug to create a perfect aesthetic balance for a contemporary Bohemian-style bedroom interior. If you desire a cozy, classic bedroom look, choose shag or sheepskin rugs on the sides of your bed.
Choose the Right Furniture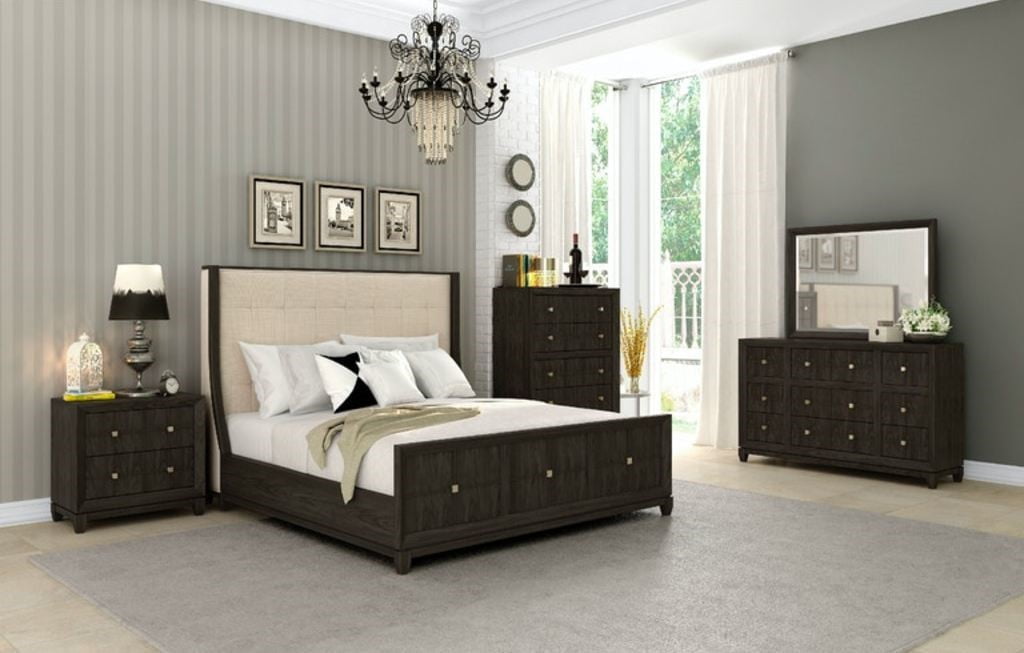 You can achieve the illusion of a bigger bedroom in a small room by investing in a low-slung bed. A low-profile bed can leave more room above it, making the bedroom look bigger. You can even go for a bed that comes with some built-in drawers. Such a combination can help minimize the number of furniture you have to buy for a small bedroom.
Apart from cutting down the clutter in the room, it can also make most of the items that you frequently use easily accessible. You can find such pieces by focusing on the best furniture brands. Rather than adding a large headboard in a small bedroom, you can go for a light tall one that can help create the illusion of a taller space. You can also place a short table beside the bed to make the room feel larger. Choose pieces of furniture that are low in height for a small bedroom.
Add Bedroom Wall Art
If you're living in a small bedroom, it can feel like there's not much space at all. Even if you're sleeping in a king-sized bed, it can still seem like your bedroom is too small. However, there are some simple tricks that will help you to make your bedroom appear bigger.
A great way to make a small room appear bigger is by adding bedroom wall art. The artwork should be something that has a deep, rich color and evoke feelings of comfort, such as nautical or floral prints. A simple trick is to hang the artwork on the bedpost or the radiator.
Light colors and proper color coordination can make your small bedroom look more spacious, brighter, and more comfortable. So, choose a wall art or artwork design with lighter touches to add depth to your bedroom.
Find art pieces with plenty of white space or bright shades contrasting other colors in the bedroom. Just avoid excessive artwork to create balance and prevent disrupting mood for sleep.
Get Large Mirrors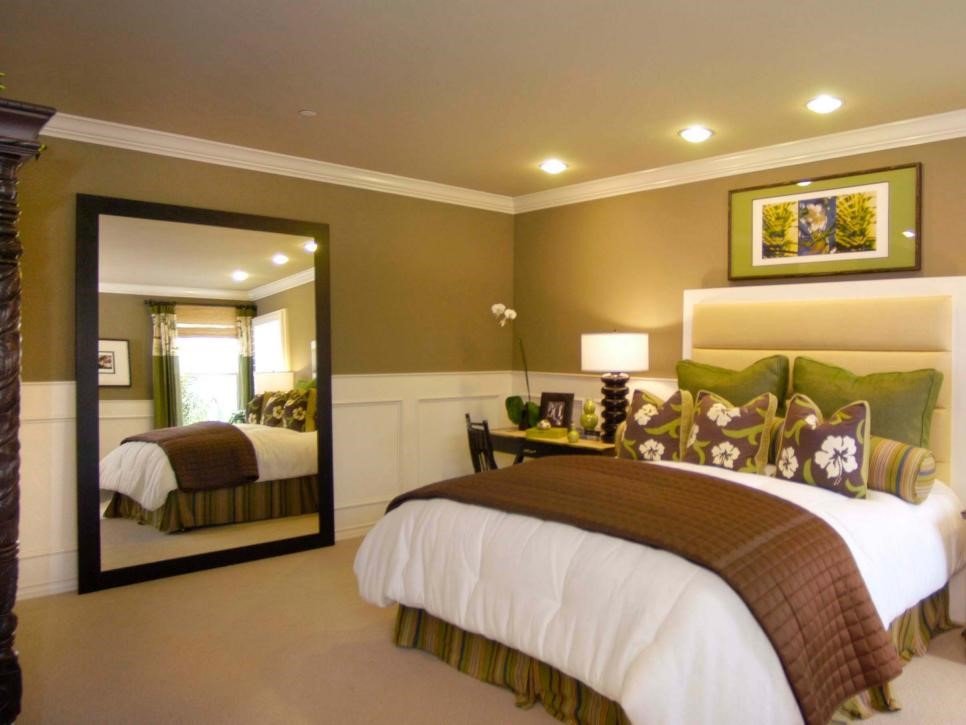 Light can make a small bedroom feel more airy and open. Adding large mirrors in the space can make the small bedroom look elegant. Identify the darkest wall in the small bedroom and place an oversized mirror on it. Alternatively, you can also place different mirrors behind the nightstands. Most people with small bedrooms prefer decorating them with floor-length mirrors.
Large mirrors are not only functional but also add a decorative element to a small space. You can even place the mirror adjacent to the window to reflect light. If, for instance, the scheme of your small bedroom is plain, you can choose a detailed mirror to complement it.
Choose a Low Profile Nightstand
You can also make a small bedroom look bigger by adding a low-profile nightstand to it. A nightstand with open shelves can make a small bedroom stand out. Ensure you go for a nightstand that has light colors. You should also style it sparingly using only bedtime essentials so that the small bedroom feels bigger.