Your home's entire look combines many unique styling and design elements cohesively. That's why you should endeavor to pick your styling and décor elements carefully.
And when it comes to choosing blinds for your home or Buda apartments, they must be aesthetically appealing, practical, and functional.
If you choose your window blinds well, they'll complement the other design elements in your home and improve the appearance of any room.
However, choosing the right window blinds can be quite confusing, especially because of the variety of types, patterns, textures, materials, and colors.
In fact, the window blinds market has grown significantly, and experts project a 3.3% growth rate between 2021 and 2028. This article shares a simple guide on finding the right blinds to fit your home's aesthetic and functional needs.
1. Get Familiar with The Types of Blinds
Before you go shopping for your blinds, you need to know you have various choices to pick from. Each type has its best uses and benefits for your home. Here are the most common types and their best uses:
Vertical blinds: These blinds are most suitable for huge windows or those from the floor to the ceiling. The blinds hang on a track and use a slide mechanism to open or close, giving you more freedom to control the lighting in a room. You can buy Vertical blinds online or in-store. They're a popular option, elegant, and affordable.
Venetian blinds: These are blinds made from horizontal slats of metal, wood, or plastic. They have a sleek design and are the best option for the bathroom and kitchen. They're also excellent for light control and privacy compared to most other types.
Roller blinds: These are cord-operated blinds that roll up and down to open, close or control light. They're moisture protected with a coating that makes them ideal for the kitchen or bathroom.
Roman blinds: These are stylish and elegant fabric blinds that give a curtain-like feel and are suitable for any type of window, big or small. They're operated by a pulley and layer up evenly when you open into nicely done horizontal pleats.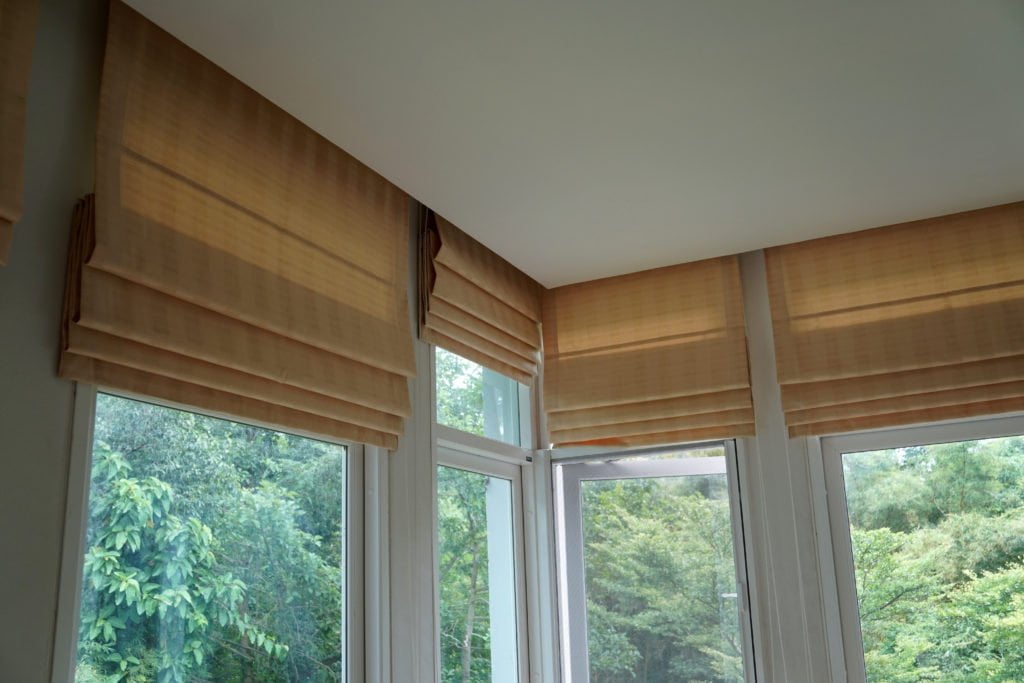 2. Determine Its Functionality
To get the right type of window blinds, you need to think about how they perform in your home. While it's essential to ensure that your blinds are easy to operate, don't leave it at that.
For example, does it make sense to have your blinds open and close horizontally on your windows, or will vertical blinds work better?
If your windows are very high, you may consider motorized blinds instead of installing hand-controlled blinds that would give you too much work operating them. Similarly, if you have a smart home system, your blinds should also be compatible with that. Choosing the most suitable one becomes much easier when you've decided what you want your blind to do.
Fortunately for you, there's a wide range of options to pick from depending on the functions you want the blinds to perform. You're guaranteed to find practical blinds for your needs.
3. Dress Your Window Size and Shape
As you examine your blind options above, also consider the type of window you want to cover. Take the correct measurements for your windows to ensure that the blinds you choose complement the window's particular shape, size, or style.
This way, you avoid having blinds that don't match your windows and that'll look odd or out of style with your window design.
For example, your large windows will work best with vertical blinds, while small windows are perfect with roman blinds. If you use roman blinds on large windows, they tend to look clumsy. On the other hand, when dressing a narrow window, consider horizontal blinds that you can roll up or down quickly to control light and privacy.
In addition to the window shape and size, consider the window positioning. Generally, the windows facing the west reflect sunlight, and you need to go for the most appropriate and energy-saving blinds for that purpose.
4. Pick a Blind Material
You can buy blinds in a variety of materials to match the design and décor of your home. When choosing the blinds, keep in mind the room or space you're installing them. Here are some things you can consider:
Fabrics: Fabric blinds work best in living rooms, dining rooms, and bedrooms, where you're likely to want to create a soft and welcoming feel or show off some color.
Wood or faux wood: Go for this material when looking to achieve a natural and classic look for a room. Faux blinds are particularly suitable for areas with high moisture, like the kitchen and bathroom.
Aluminum: These blind materials offer an elegant and sleek look while remaining among the most durable blind materials. It's suitable for the living room and bedroom for its high privacy levels. It also works well in heat-prone areas such as the kitchen.
5. Merge It All with Your Style
While ensuring that you choose blinds with the best functionality, material, and the right fit for your window size and shape, ensure they work perfectly with the other design and style elements in the home as well.
Choosing blinds that complement the rest of the room's design is critical to its overall appearance. You can opt for colorful blinds to liven up plain, neutral spaces. In contrast, wooden blinds may be an ideal choice if your home style has a more natural feel.
If your style is more elegant and luxurious, consider choosing roman blinds to match. Going for white blinds is an excellent way to bring a fresh, clean, and simple feel to your home. Going for a bright color can be a fun and unexpected way to add fun to a room. In contrast, light and neutral colors are great for lifting the mood in a dark room.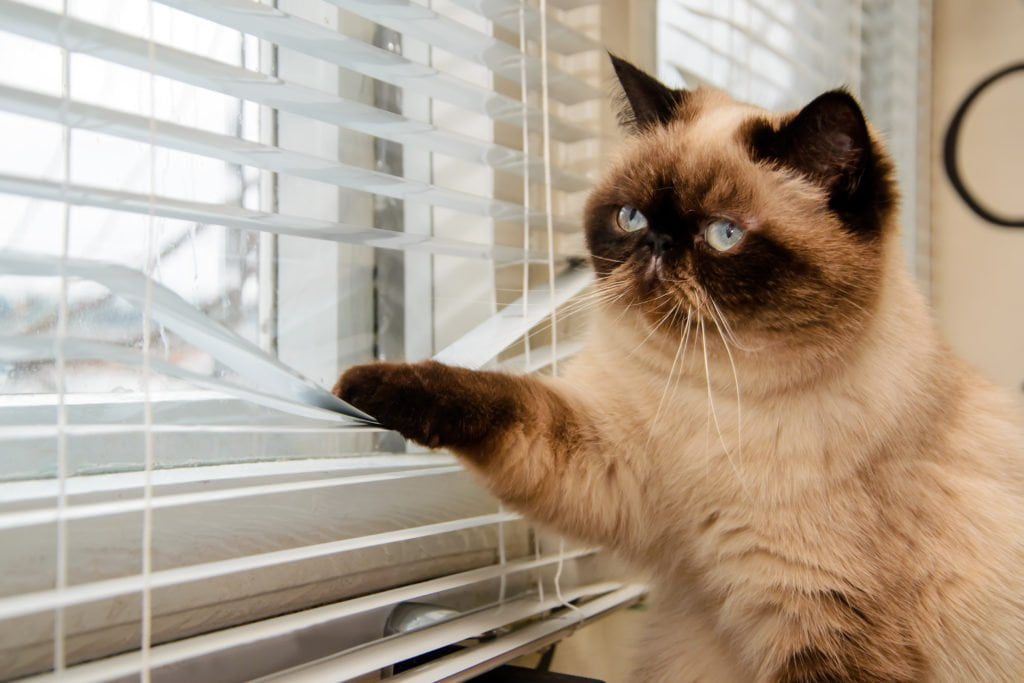 Conclusion
When choosing blinds for your home, ensure you're aware of the different types available and factor in the functions you want the blinds to perform.
You also need to consider the shape, size, the orientation of your windows and choose a style that complements your entire home's décor.