"Home Sweet Home" – this is the essence and significance of a home in one's life. A home is a place where a person feels most comfortable and safe. It is where people cherish the most fruitful and joyous moments of their life.
To make their life more beautiful and gorgeous, people tend to decorate and furnish their homes with the best decor. This may range from the different types of furniture, various themes, color preferences, etc.
However, there is always a vacuum present on the walls of a home, even if all the other things are well described. So, to make your home look delightful and full of wonders, the introduction of Wall Decor Art on different walls of your house can look soothing.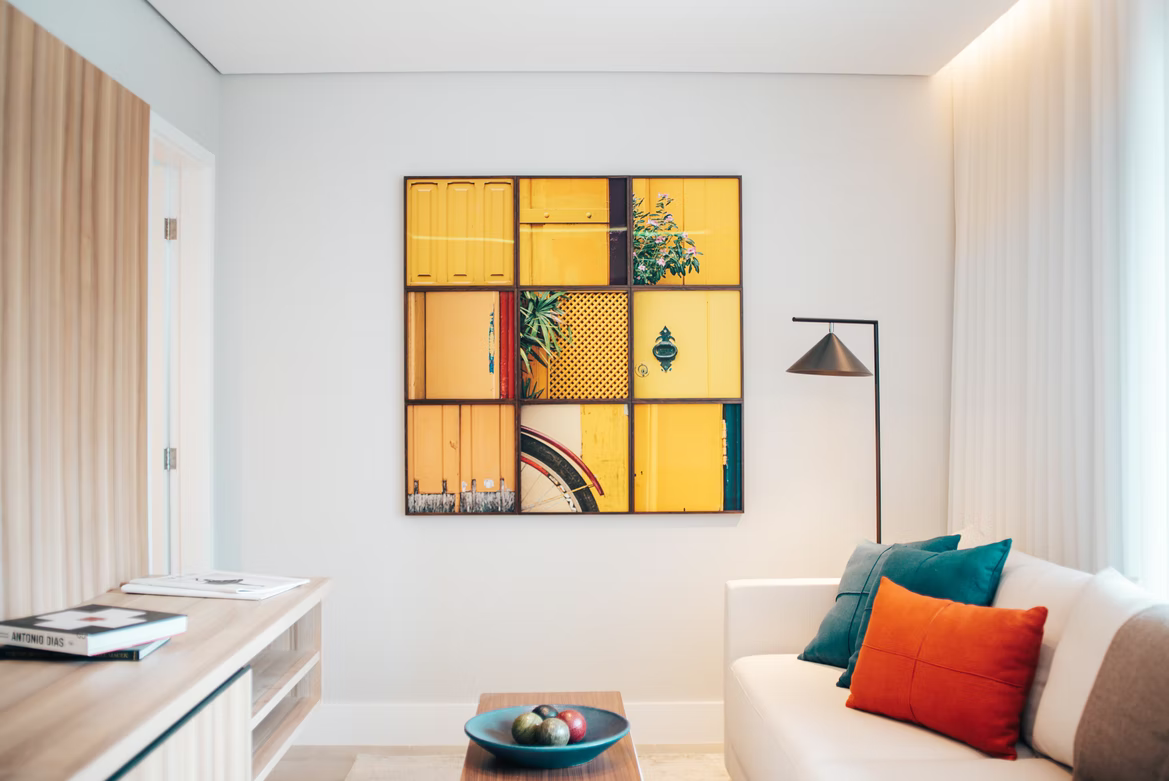 Sometimes, the looks of art decor in every room molds a person's vision in the other's mind. So, it is reasonably necessary for you to understand, interpret and choose the Perfect Wall Decor for your home.
We have got you covered even if you are not such a hyper enthusiastic artsy person. This article will discuss the skill of picking up the Perfect Wall Decor for your home.
Tips for Picking the Perfect Wall Decor for Your Home
1. Select the Perfect Size
When choosing wall art, it's essential to consider the scale of both the item and the blank wall or area you have available.
It's just awaiting a lovely photograph, picture, or portrait, but not when the dimensions are incorrect and throw the room's balance off.
Start your research with a size in mind; this will help you quickly narrow down your possibilities. It's also crucial to think about where you'll put it when you buy, as this can affect the size you need.
When decorating a whole space with many works of art, space is still an important factor to consider. Begin with the bigger pieces and work down to the smaller ones, filling in any gaps as the space takes shape.
As you begin to put your space together, the small supporting items you choose will rapidly add up, and your house will be ornamented with themes you adore in no time.
2. Select the Perfect Style
This is perhaps the most common method of selecting wall art. Choosing pieces that suit your room's aesthetic will make the area feel more cohesive and enhance rather than detract from it.
This method also simplifies limiting your alternatives, which is beneficial if you're often overwhelmed!
Here's a rundown of the most popular wall art styles:
Classic, traditional spaces complement classic, traditional artwork nicely.
Botanical prints, as well as photographs, are excellent choices.
Animal prints or paintings may also give a cute look to your walls.
Bold, geometric designs and patterns look great in modern, contemporary settings.
Monochrome is another fantastic choice here, especially if you strive for a minimalist aesthetic.
Retro spaces are ideal for artwork in a more vintage style.
Most shades and textures may be used in bohemian-style homes, and wall art can be stacked to reflect a range of styles. This is perhaps the most challenging aesthetic to master, so gather inspiration before beginning.
3. Art that Makes You Feel at Home
Everybody has their thinking and outlook of a home. So, to adapt to similar thoughts, make sure to choose the art that makes you feel good. It may also be something that may give you nostalgia for your past treasured moments.
We constantly go back to our early recollections in times of difficulty. The place where we grew up upholds a special place in our memories.
As a result, if you're deciding on wall art for your home, consider something from your birthplace in mind. It may be a modest artwork by a street artist of your hometown.
You can also implement this idea with some unique artwork you gathered during your travel. This may include their local craft, tribal attire arts, natural color paintings, etc.
Even if you don't travel a lot, you can welcome precious custom wall art from Canvaspop as well. You will find wonderful designs ranging from all genres. It is the perfect one-stop destination to discover the perfect wall decor.
Moreover, you can also consider some DIY art that features your own work. It may also include some paintings of your child, framed as a memory. Anything that makes you feel at ease can never be a wrong decision for your home decor.
4. Mark in Sense the Focal Point
Whenever deciding on art, keep in mind the purpose of the room. This will help you clarify the perfect art decor for that specific room.
For example, the living room may have a diverse selection of arts as it is the place for mingling and exploring new aspects. The bedroom describes the privacy and inner beauty of the house.
So, an art piece related to that theme may support and seem extensively good for that place. As far as the kitchen is concerned, it is the place of food and cooking. Hence, a food-themed decor would suit it the best.
If you have a home office or a room dedicated to your hobbies, make sure the decor matches accordingly. Get something that reflects the industry you work in.
For instance, if you work in architecture, you can display miniatures of your favorite buildings on your desk. 
If you're a cinema enthusiast, put up rare hand-painted posters of your favorite films. For academics working in the history field or avid medieval fantasy fans, these striking suits of armor are a unique option.
Pick one from your favorite period and transport your room or office into another era.
In this manner, you can sort your art pieces and furnish your walls with the best decor in the market.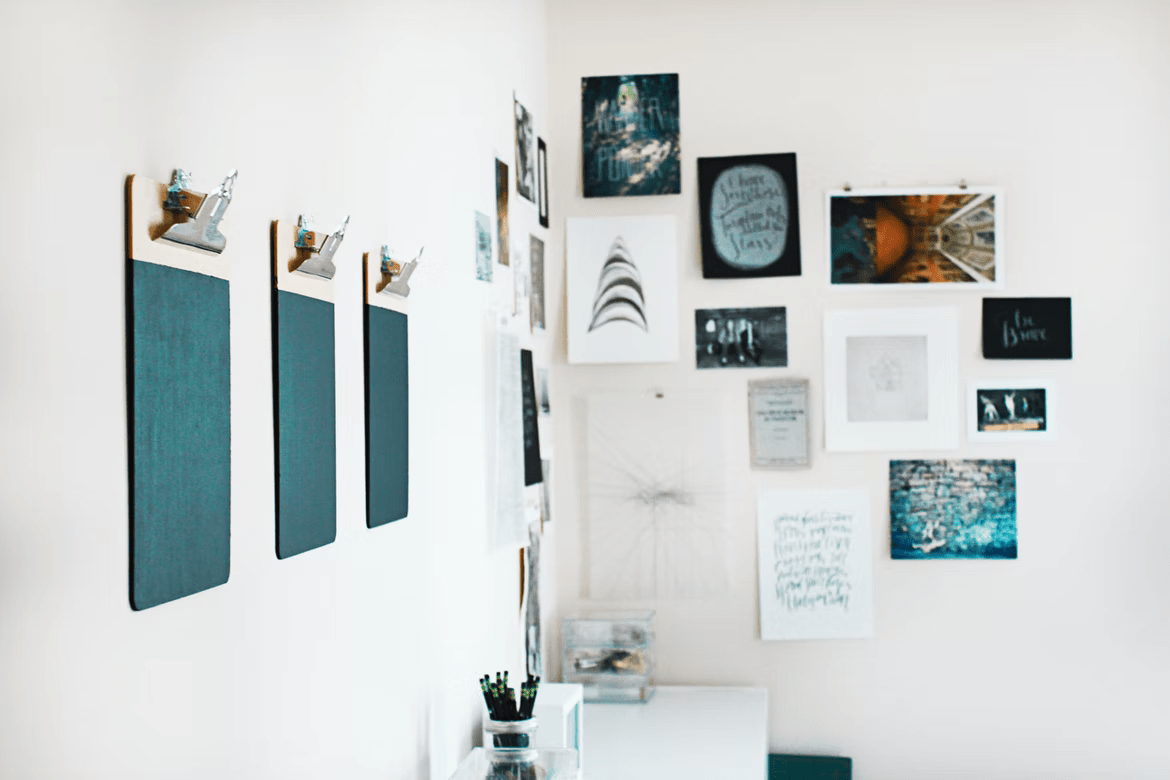 5. Revise a Budget
Price varies widely based on materials, artists, age, fame, and other factors regarding artwork. This implies that sticking to a budget is essential, as art has the potential to burn a hole in your pocket.
Mass-produced art, frequently accessible on art-focused websites, is excellent for people on a budget.
If you're looking for a well-known or one-of-a-kind artwork, go to art fairs and gallery shows. Swing by the minimal artist shows, fairs, and antique markets as well because you're bound to uncover a treasure or two there for a reasonable price!
Also, you can consider yard sales for procuring cheap but impressive craftwork. This will indeed ensure you beautiful art decor without having to spend a fortune on it.
Conclusion
You have a wide range of options and choices when it comes to picking the Perfect Wall Decor for your home. You can explore custom wall art for the best wall artworks that suit your homes.
It provides you with a vast preference for custom home decor and ensures that you find the right match for your house.
With the tips mentioned above, the process of shortlisting and finalizing the perfect wall decor for your home would be a piece of cake. So, begin your journey of pursuit for the best artwork for your house.