If you're ready to level up your art skills and get into trading, you may have probably heard about some artists consigning their works. Art consignment is a popular way for artists, collectors, and intermediaries to create sales.
However, this process isn't as simple as ABC. As the consignor, you need to do your homework and learn the nuts and bolts of the consignment process.
Despite having the end goal to sell your artworks, you need to understand the terms and conditions and take care of all the documents and contracts.
You remain the sole owner of the art pieces in the art consignment, at least until the agent or consignee finally sells them.
Whatever consignment platform you are on, make sure you keep the following things in mind.:
1. Curate A Consignment Contract
Gone are the days when people had to do business without the security provided by contracts. Today, businesses rely on this critical document to protect both parties.
A consignment contract works in a similar way, covering the terms of the deal, including the consignee's responsibilities, retail prices of the artworks, the consignment charges, shipment details, marketing, promotional inclusions, and all the other important information for the deal to push through.
You can reach out to an attorney to help you curate and well-made consignment contract. However, while such written agreements provide practical advantages, you shouldn't depend exclusively on them when working out a deal.
Find out what other artists think of specific galleries and stores. Consign only with platforms, consignees, and distinguished or reliable traders in the industry.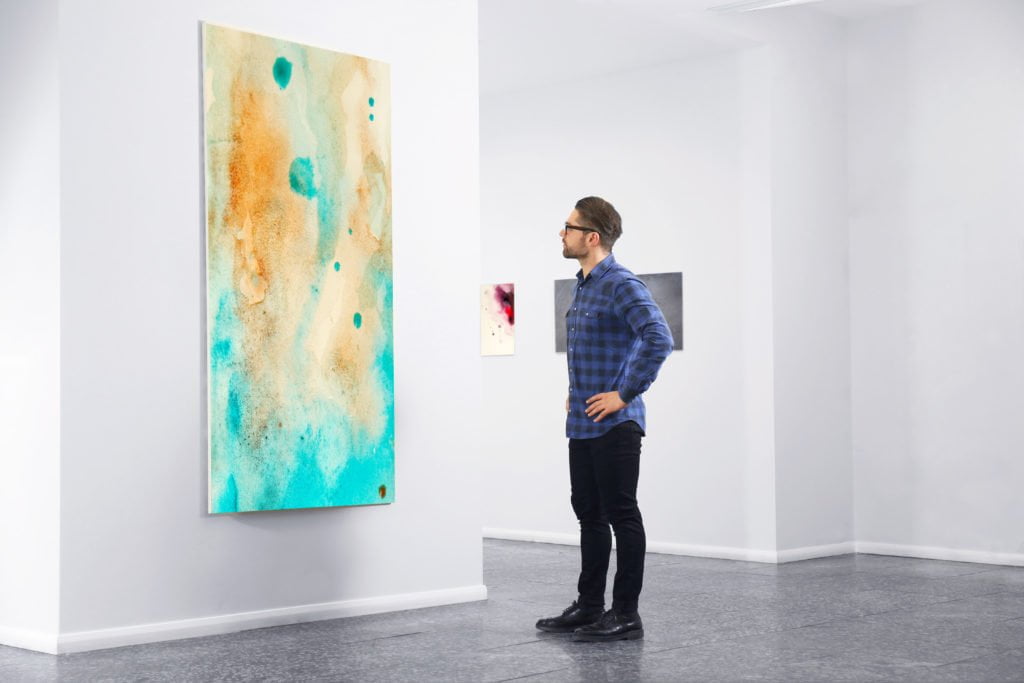 2. Knowing The Value Of Your Art Piece
Another thing you need to do is determine the market value of your artwork. Whether you're the artist or whether you've acquired a piece from another artist (usually through a commission), you must have an estimate on how much it's worth today.
Make sure the art piece is in excellent condition before you sell it, and learn how much it can sell for at an auction.
A good starting point for your research would be art forums and social media groups. Feedback from these niche communities will help you get a general idea of the value of a particular piece of art.
Remember that the value of your art can also be affected by the demand. Some homeowners may want to pay more just to include your latest work on their gallery wall.
You may want to have your artwork appraised to get better pricing. For a certain fee, a professional appraiser can determine the value of your item and write a report for you.
You can then use this report as a basis for pricing your product. Additionally, this also gives the new owner of the artwork some peace of mind, knowing that they bought your art piece at a price that an appraiser deems appropriate.
3. Be Careful About Re-consignment
As a consignor, you should be vigilant about the whereabouts of your consignee. Since you're entrusting them with valuable art pieces that can be worth a few thousand dollars, it makes sense to research about their consignment business.
Check how long their business has been operating, learn their sales procedures, and search or visit all their locations. Finally, limit the terms for re-consignment, as this could entail more risks on your end.
The consignor should limit an art merchant's ability to re-consign artwork without written approval. As the consignor, you'll have less control over your artworks when they get re-consigned. It could be challenging to track, deal with, or resolve issues later when things go downhill.
A rule against sub-consignment by art dealers ensures that only the dealer the selected by the consignor will be able to transfer the artwork physically.
4. Learn Who To Trust
Learn who to trust. Before consigning your precious art pieces, ensure that you've selected a trustworthy consignee. An art consignor must conduct due diligence on its art dealer consignee. Reach out to lawyers and other authorities in the industry.
Read consignor testimonials online, join discussions, and read as many resources as you can to understand the consignee's image and operations.
5. Go On Actual Consignment Venues Or Sales
The best way to get a proper understanding of the consignment process is to attend a consignment sale. Select the auction houses, galleries, and other consignee locations, and take time to pay them a visit.
If you can, try to learn by observing what happens during both personal and online sales. By knowing how other people consign their art, you'll learn more about which approach to take when it's your turn to sell.
6. Know The Consignment Payment Structure
A consignment shop or a third-party consigner will sell an item on behalf of someone who wishes to sell an item on consignment.
Knowing the payment plan for this transaction is important if you don't want to get blindsided by unexpected fees. Consignment systems mean that the consignee will charge a fee for their service, including marketing, if applicable and indicated in the contract.
Fee schedules are standard in most consignment shops, and those normally indicate how much is paid to the shop and the seller.
Usually, you need to negotiate percentages and fees upon agreeing or signing a contract with the consignee. Consignment fees may range from 20% to 60%, depending on the consignment shop and the demand for the art item sold.
Make sure you are transparent about how the payment will be reimbursed once your artwork is sold. In general, consignment agreements last for a specific time range.
Pieces that weren't sold during that time can be taken back and consigned later on, if you wish to do so.
Conclusion
Managing your art is an alternative investment that can let you earn good money if done right. Consigning your art pieces to a trustworthy consignee is an effective way to land a sale.
However, it's crucial to do your homework and learn about the aforementioned variables. Curate a contract agreement, read reviews, seek professional expert advice, and be keen when working with your consignee.