Modern Mansion: Have you ever stayed in a modern mansion or a seven-star hotel? If you answered yes, you understand the sense of not wanting to leave the hotel's luxury.
We adore the service and have always wished to live in one of the similar homes. Right? Some of you are similarly enthralled by Hollywood actors' wild lifestyles.
Don't we ever wonder how these super-wealthy folks live? Where can I find a house? How do they appear from the inside?
These are some of the most common questions that come to mind when we think about someone affluent.
So, let's get to the bottom of it!! We've compiled a list of the world's most expensive mansions for you to peruse in this blog.
Yes, not only are they exorbitantly priced, but they also contain oddities like an underwater music system and a garage with a capacity of 50 automobiles!!
Hold on, there's more stunning information about these modern houses to come, so keep reading to choose your favourite!
Feel the Luxuriousness in These Following Lavishly Expensive Modern Mansions
So, here's where the list begins:
1) Antilia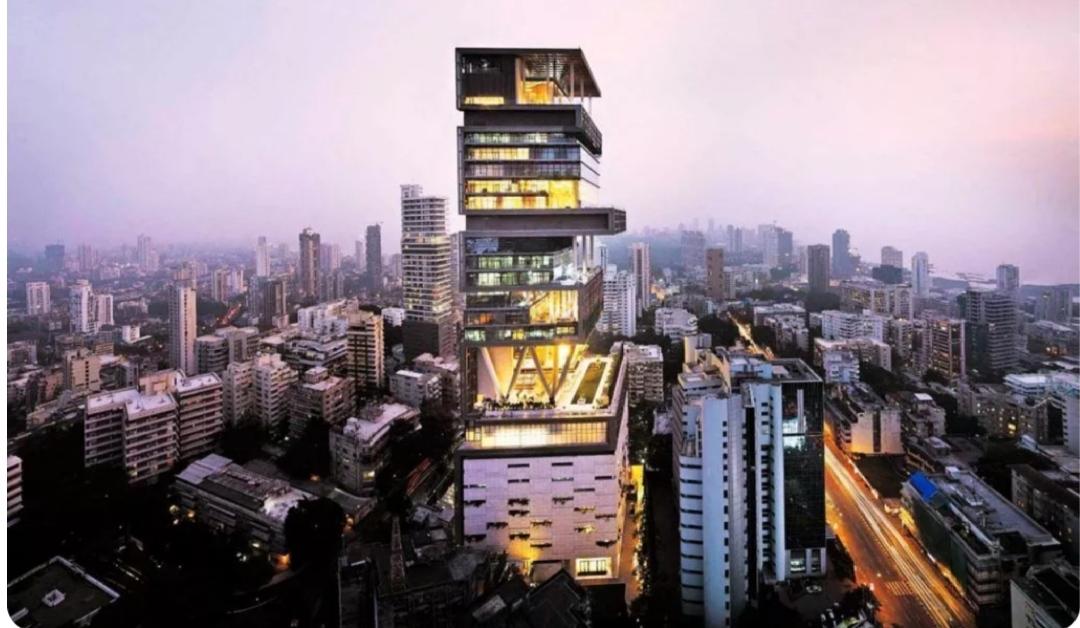 Perkins and Will designed the building.
Mumbai, India is the location.
The year is 2010.
$1 billion price tag
Mukesh Ambani, an Indian business magnate, owns this ultra-modern house. This building, which stands roughly 173 metres (570 feet) tall and has a total of 27 floors, is located in Mumbai, India.
This is a private residence where Ambani and his family reside. This mansion offers all of the luxuries that we can only dream about!!
There are three helipads on the property, as well as terrace gardens, a spa, a temple, and an 80-seat theatre!!
Isn't this a lot of money for a family? This skyscraper mansion covers 400,000 square feet and costs roughly $1 billion, making it the world's most expensive and largest mansion.
2) The One – Bel-Air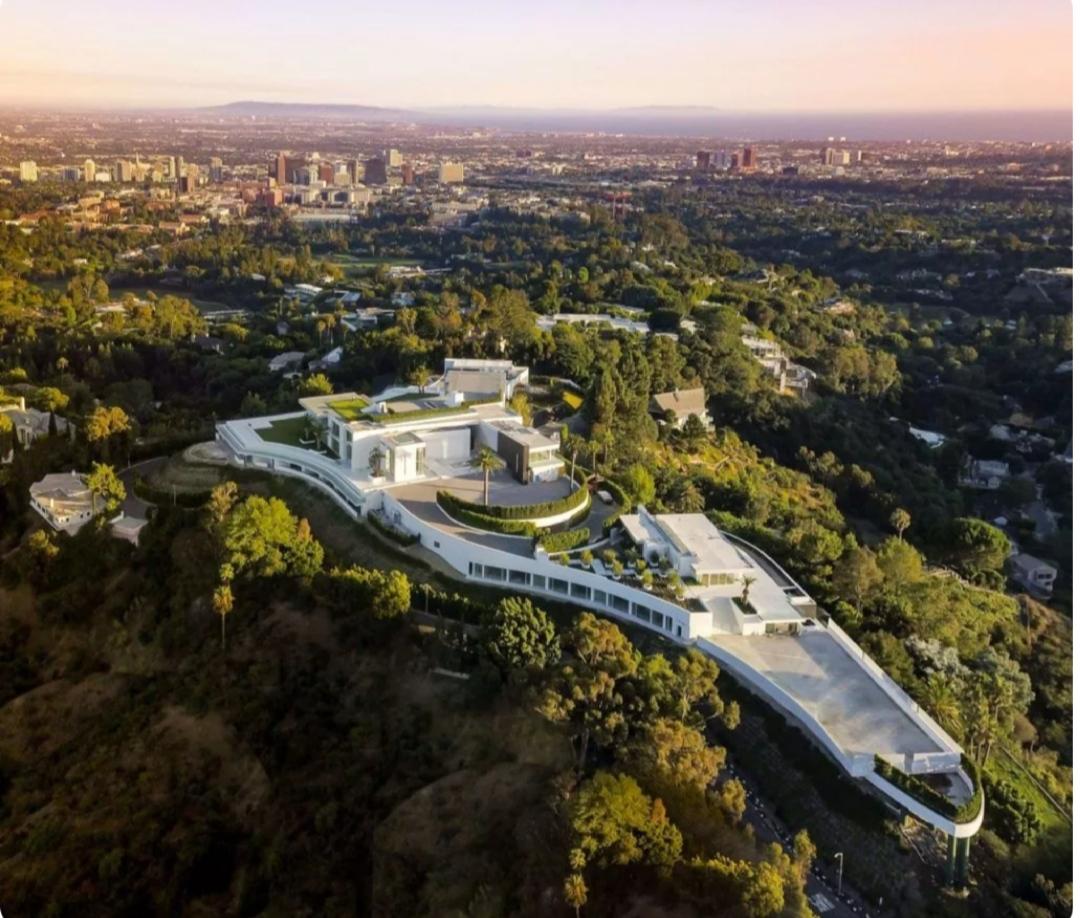 Paul McClean was the architect for this project.
California is the location.
$500 million price tag
A film producer named "Nile Niami," who is also a real estate developer has a desire of owning the largest house in the United States.
He conceived and designed the entire project, and dubbed this magnificent place "The One," which is entirely appropriate!!
It is the most expensive residence in the United States, with a price tag of $500 million.
It contains a 5,000-square-foot master suite, four swimming pools, an Imax-style theatre, a 30-car garage, and an 8,500-square-foot nightclub!! Is it too big? It's fine for us, but not for him!!
3) Palazzo di Amore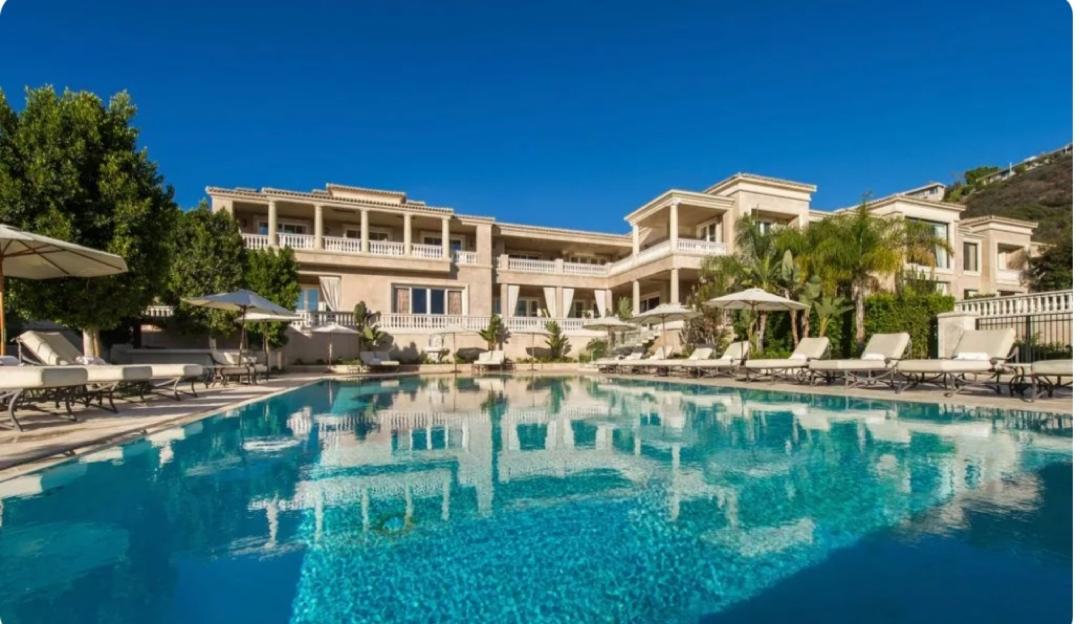 Bob Ray Offenhauser was the architect for this project.
Beverly Hills is located in the state of California.
The year is 2014.
$195 million was spent.
When you see the images of this mansion, you will undoubtedly experience heart-stopping emotions!! Beverly Hills, California is home to this magnificent residence.
It is owned by real estate magnate Jeff Greene, who purchased the property for $35 million and then renovated it with the help of Bob Ray Offenhauser and Alberto Pinto.
This home has a total area of 53,000 square feet and can accommodate up to 1,000 people. The interiors and exteriors are designed in a Mediterranean style.
This is one of the most costly modern residences in the country. Isn't it incredible? There is a 15,000-square-foot entertainment complex that has a ballroom and a spinning dance floor.
It also contains a theatre, tennis court, and bowling alley, as well as 12 magnificent bedrooms, 23 bathrooms, and a theatre. What a fantastic idea!!
It also contains numerous swimming pools, as well as a waterfall and a 27-car garage. Is there anything else? No. It's got it all!!
That is why it is placed third on a list of the world's most expensive residences.
4) Mega House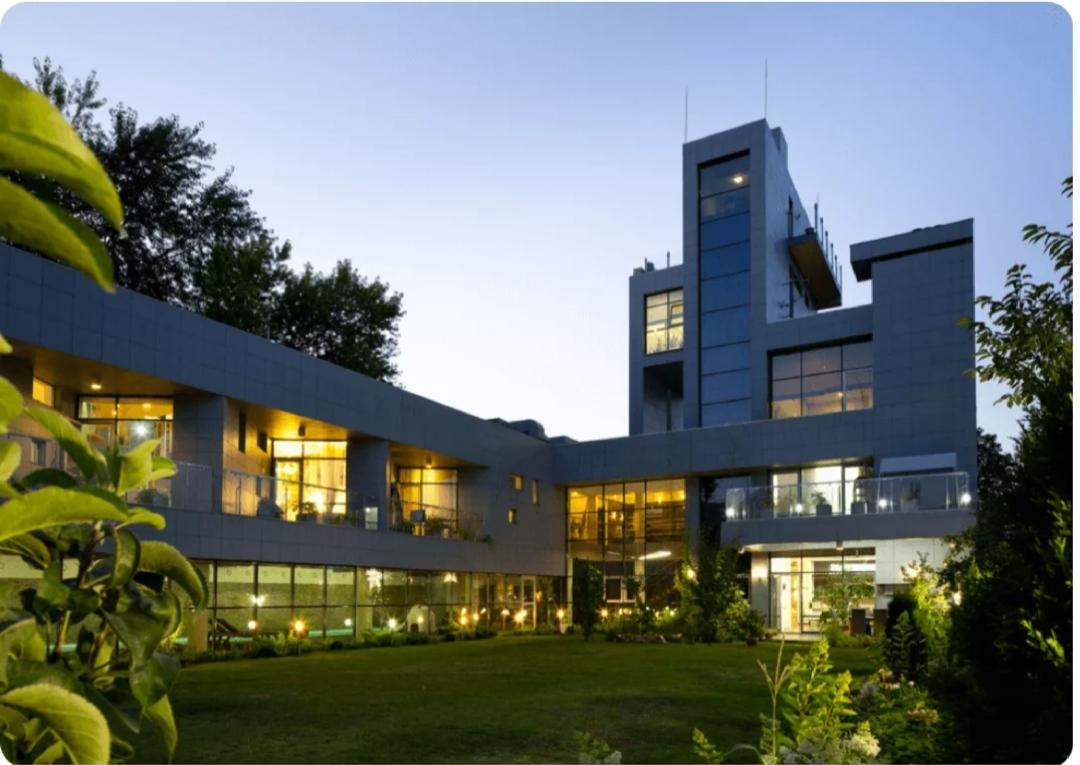 Europe is the location.
$127 million was spent on the project.
Unlike other contemporary homes designed in the French style, this one contains features that aren't found in other modern mansions.
It features blocky modern shapes and designs made of dark-coloured glass. This 21,000-square-foot (1950-square-meter) residence was designed by "Yakusha Design."
This structure contains a two-story living area and four two-story children's bedrooms. A swimming pool with a gorgeous green courtyard is also available. Isn't it fantastic?
You will experience an environment that is difficult to express in words!! Because the interiors, including the furnishings, are made of high-end materials.
5) The Xanadu 2.0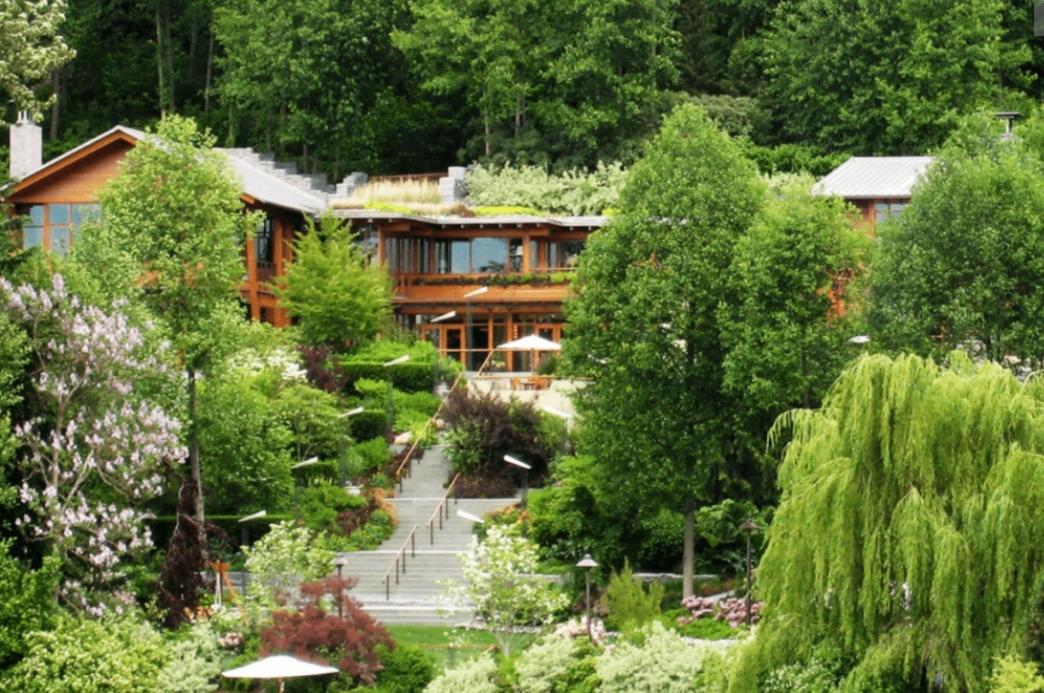 Bohlin Cywinski Jackson & Cutler Anderson Architects (Bohlin Cywinski Jackson & Cutler Anderson Architects) (Bohlin Cywinski Jackson
Medina is a town in the state of Washington.
The year is 1988.
$125.5 million was spent.
Who hasn't heard of Bill Gates? No one, to be exact. Right!! And who do you think lives in this mega-mansion now?
Yes, only him!! After all, only a billionaire like him can afford to reside in this gigantic mansion!!
Bill Gates purchased this home for $14 million in 1998, and it took him seven years to renovate!!
As a result, for a gigantic individual like him, the house should be a mega one as well!!
This mansion's architectural style is Pacific lodge, which is ideal for this setting. There's also a private library with a dome-shaped vault, a 60-foot (18 m) swimming pool with an underwater music system, and an estate-wide server system in this property.
There's also a 1,000-square-foot (93-square-meter) dining area with heated floors and a 2,500-square-foot (230-square-meter) gym.
6) 301 N Carolwood Drive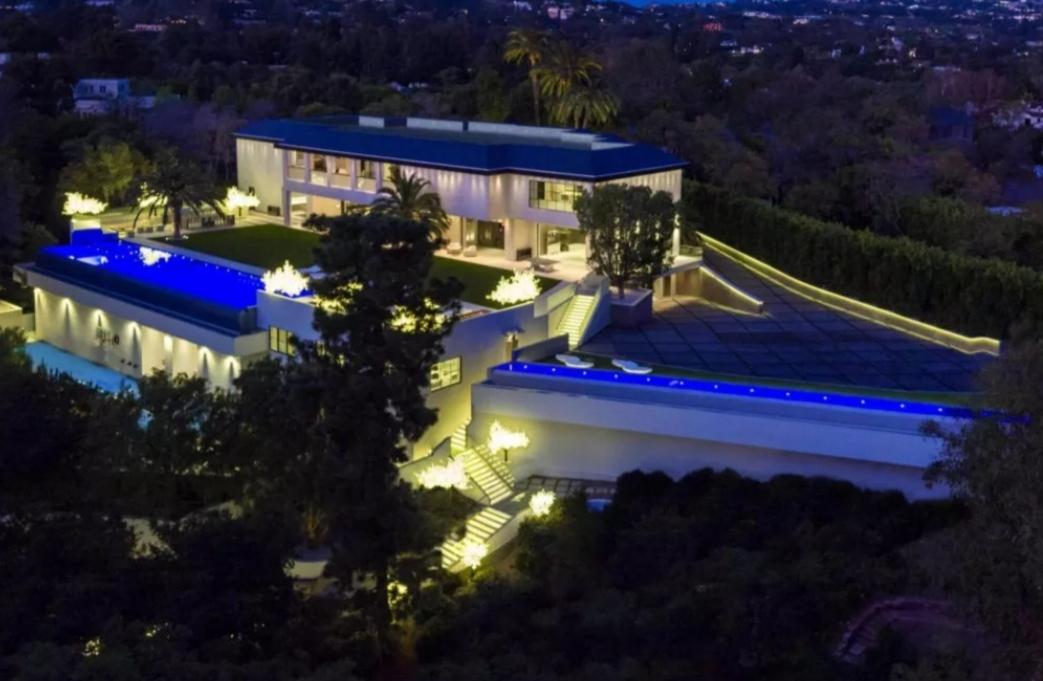 Los Angeles, California
2016 is the year
The cost is $100 million.
contemporary mansions
Forbes.com is the source for this information.
The address 301 N Carolwood Drive is a private residence in Los Angeles, California. It not only has large square footage, but it also boasts superb hotel amenities including a casino and a bar.
It's no surprise that it's worth $100 million. Right? There's a spa, a theatre complex, a wine room, a 5,300-square-foot (492-square-meter) master bedroom, and 20 full baths here.
Michael Palumbo and Marc Whipple are the architects.
7) 1201 Laurel Way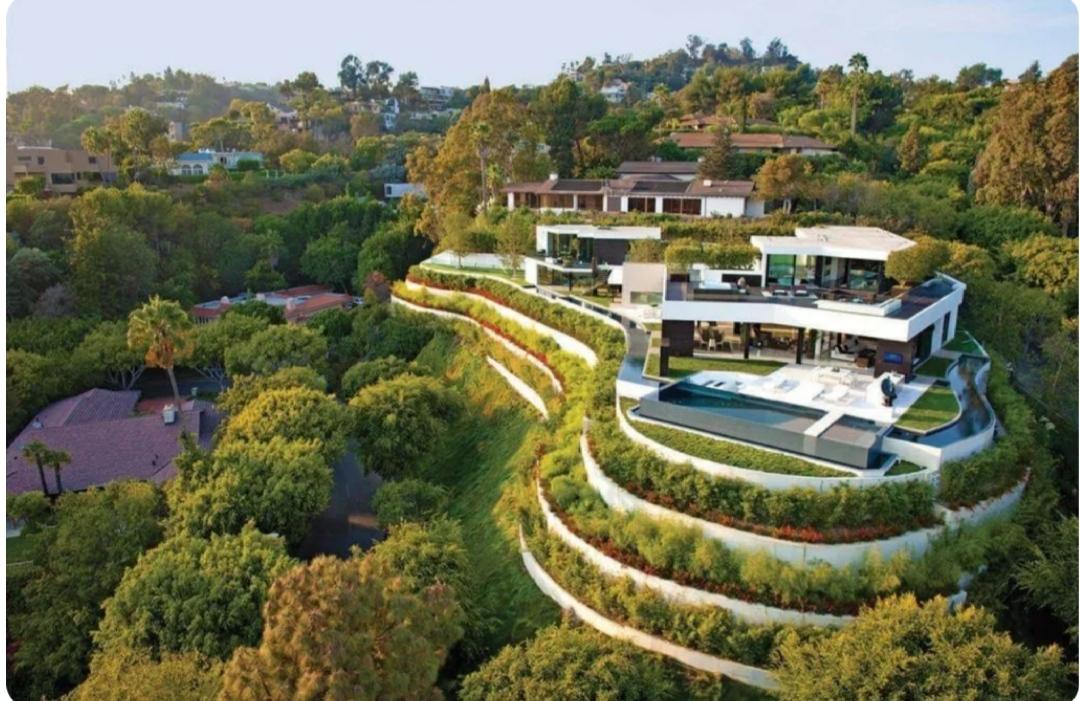 Beverly Hills is the location of this event.
The year is 2013.
The cost was $36 million.
It may appear to be an ordinary modern mansion up close, but when viewed from afar, it reveals its true beauty.
The entire construction is encircled by water, giving the impression that the house is completely engulfed in water when viewed from a distance.
Not only are the exteriors stunning, but the interiors are as well. Another fascinating feature of this location is that it features a three-level cascading garden as well as numerous outdoor lounge places.
The overall cost of this massive estate is 36 million dollars, but the magnificent interiors make it well worth it!! Shelly and Avi Osadon were the architects.
8) 9945 Beverly Grove Drive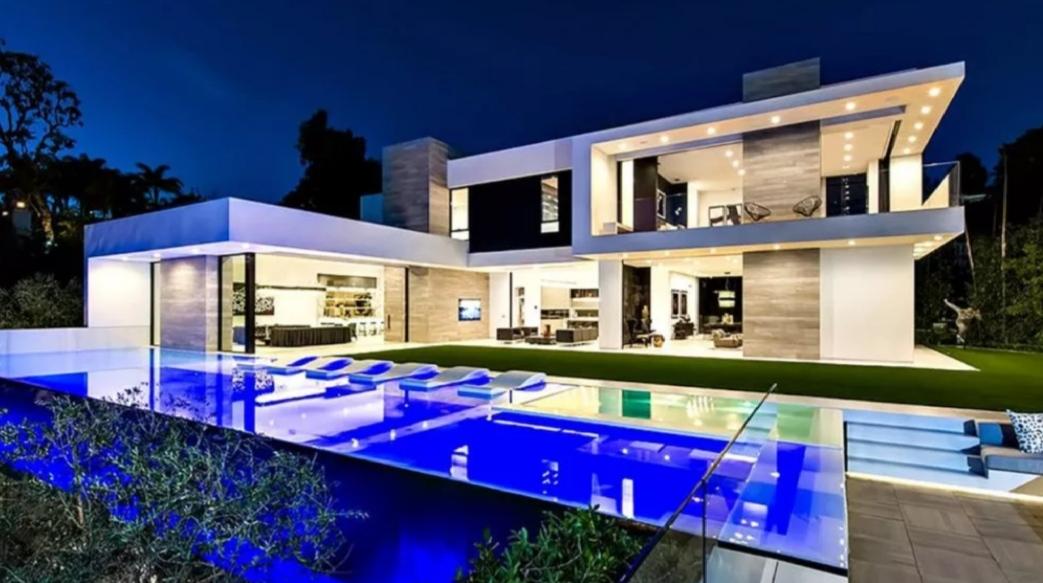 Beverly Hills is the location of this event.
The year is 2015.
$21 million was spent.
Just look at the photos to get a sense of the excitement!! You've probably heard about the Beverly Hills mansions.
There, you'll find the most opulent home designs, with this residence serving as the best example.
This mansion costs more than 21 million dollars. It also has a floor area of 15,500 square feet (1,439 sq. m.).
The 36-foot high ceiling with an ultra-glamorous chandelier with custom-made 25 glass-blown globes has been a major point of attraction.
This contemporary estate has six bedrooms and ten bathrooms, as well as a beautiful outdoor area with an infinity pool and entertainment area.
The poolside area also includes a 12-person spa, a fireplace, and a bar with views of the cityscape at night.
9) 5685 Anchorage Terrace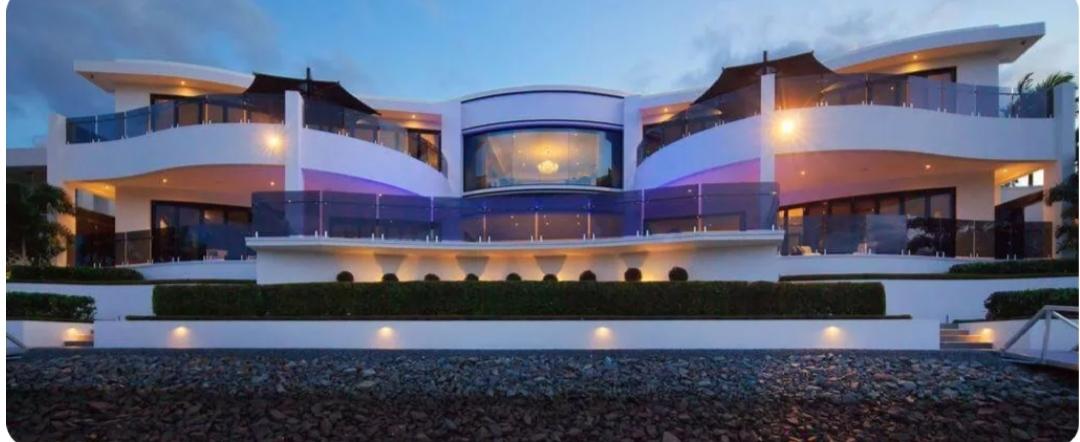 Sanctuary Cove is located in Queensland, Australia.
The year is 2009.
$17,5 million was spent on the project.
This very modern and luxurious mansion in Queensland, Australia, is 24,000 square feet (2,229 square metres).
It includes everything a luxury home should have, including a home theatre, a 12-car basement garage, and five bedrooms and seven bathrooms.
It also includes two balconies with excellent views of the surrounding area. The house is designed in a curved shape and is an excellent example of modern architecture.
10) 2966 Sunridge Court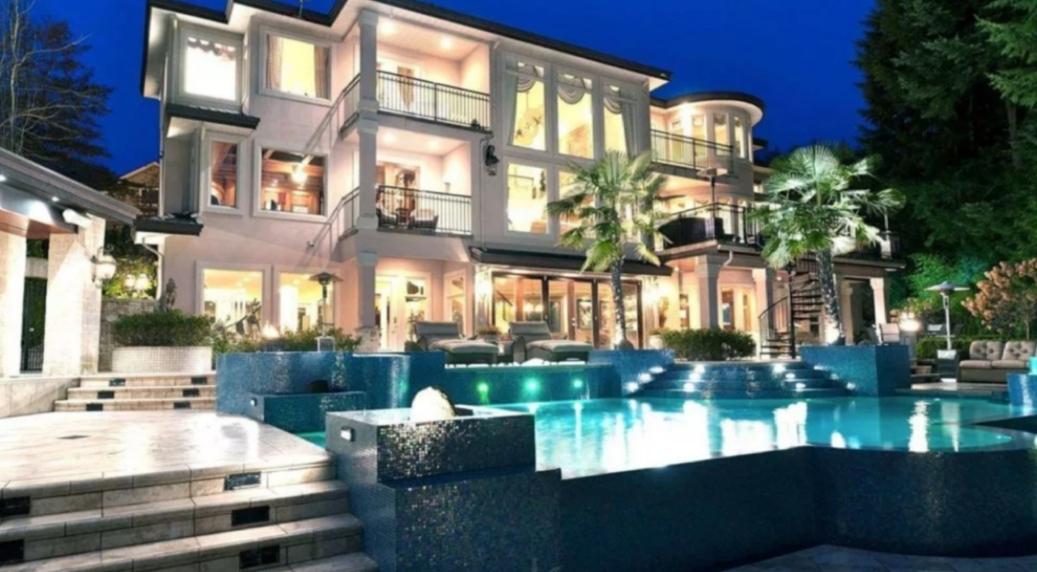 Coquitlam, British Columbia, Westwood Plateau
The year is 2005.
$14 million price tag
2966 Sunridge Court is the second to last modern residence on our list. It is less pricey than the others, yet it is still worth $14 million. This 8,050 square foot (747 square metres) home features all of the amenities seen in other wealthy homes, including 5 bedrooms, 6 bathrooms, and a 4-car garage. (That's more than enough, right?)
11) Harrow Mansion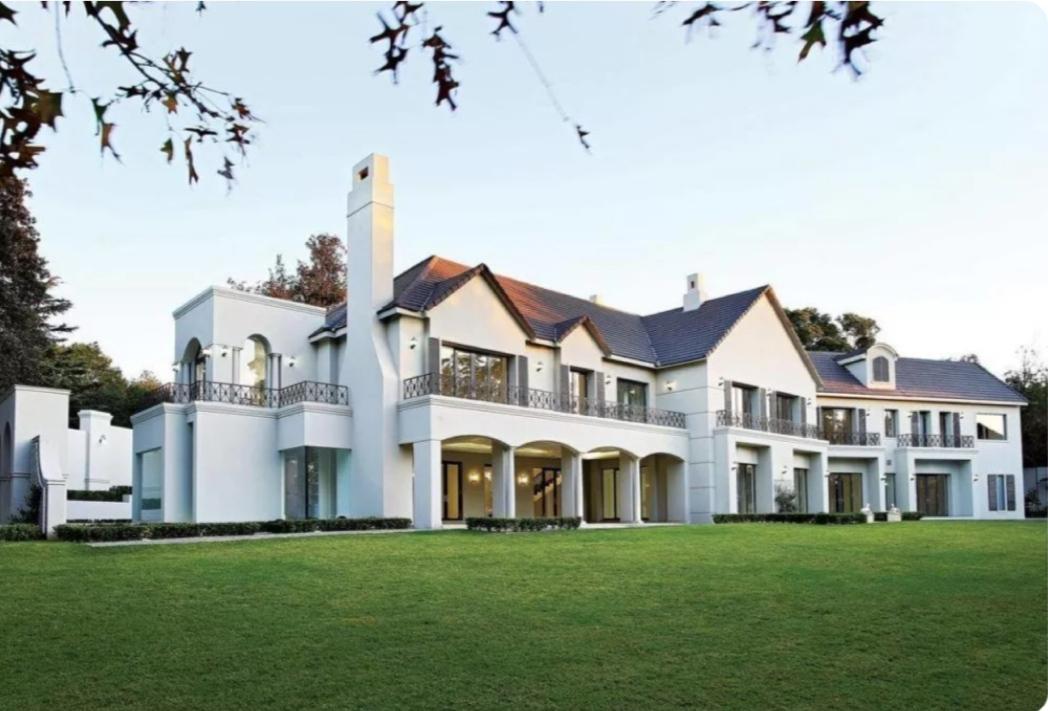 Summersun Property Group was the architect.
Sandhurst is a suburb of Johannesburg, Gauteng, South Africa.
5.5 million dollars
This is yet another opulent residence!! The Harrow Mansion is a 19,500-square-foot (1,811-square-meter) residence in Johannesburg, Gauteng, South Africa.
Every feature, from the gourmet kitchen to the outside rooms, screams luxury. It is undeniably a 5.5 million dollar property!
You may have anything you want in these sophisticated mansions. Its architecture is typical, but it sticks out brilliantly among the other residents.
Conclusion About Modern Mansion
Have you decided which one is your favourite? I understand that making a decision is difficult because every modern mansion has some outstanding features.
Right? But you can tell us what you like about the designs of these modern residences. They have possessions that we can only dream about.