Are you unhappy with the dull and damaged condition of your deck? Do you want to rejuvenate it without spending too much money? Then you have come to the right place! This blog post presents some excellent DIY deck makeover ideas.
To make your outdoor space more attractive and welcoming for guests, you can use your creativity and put in some effort to transform your deck into an oasis. Get your tools ready and give your deck the makeover it deserves!
A Fresh Coat of Paint or Stain
Adding a fresh coat of paint or stain to your deck is an affordable and easy way to enhance its overall look and revive it. This small change can significantly improve the appearance of your outdoor area.
To select a colour for your deck, take into account your home's style, its aesthetic, and the surrounding landscape. You may choose a neutral shade that matches the exterior of your house. Alternatively, you can go for a bright colour to make a striking impression. Whatever your choice, a new coating of paint or stain can notably enhance your deck's look.
Make sure you clean your deck properly and remove any paint that's coming off or peeling before you start. You might also need to sand it so it's smooth. When it's ready, apply the paint or stain you picked, following the instructions from the manufacturer.
Add Some Greenery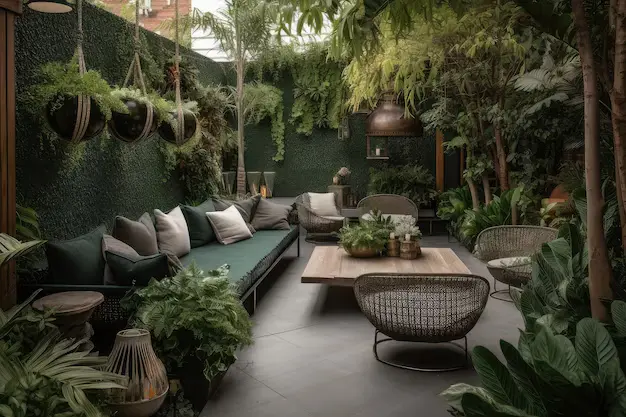 Adding plants and greenery to your deck design is a cost-effective way to enhance its appearance, increase privacy, and create a relaxed atmosphere. You can choose to add potted plants, hanging baskets, or even a vertical garden to your deck.
To ensure your deck plants thrive, pick ones that match the amount of sunlight in your space and need little maintenance. Look for hardy options that can endure the weather.
Create a Cozy Seating Area
A comfortable and inviting seating area is essential for any deck makeover. After all, you'll want a welcoming spot to relax and entertain guests. Fortunately, it is not necessary to spend a lot of money on pricey outdoor furniture in order to make a comfortable seating space.
For money, try painting an old bench or chair and adding comfortable cushions for outdoor use. Another option is to search for affordable outdoor furniture at thrift stores, garage sales, or on online marketplaces.
Add some stylish outdoor throw pillows and a cozy blanket or two to further enhance your seating area. These small touches can significantly impact the overall ambience of your outdoor space.
Light It Up
One great way to make your deck feel more welcoming and increase its functionality is by installing outdoor lighting. It not only creates a warm ambience but also allows you to use your deck even at night.
You can explore different lighting styles for your deck that are affordable, including string lights, solar-powered lanterns, and LED candles. It's best to try different options to find the ideal look for your deck. Don't feel like you have to use too much outdoor lighting; sometimes, less is better.
Install a DIY Privacy Screen
If your deck lacks privacy, consider building a simple yet stylish privacy screen. This project doesn't require advanced carpentry skills or a hefty budget, and countless DIY tutorials are available online to guide you through the process.
You can construct your privacy screen using wood, lattice, or fabric. Be sure to choose a design that complements the style of your home and deck. Once your privacy screen is complete, you can enhance its appearance by adding climbing plants or decorative accents.
Incorporate Outdoor Rugs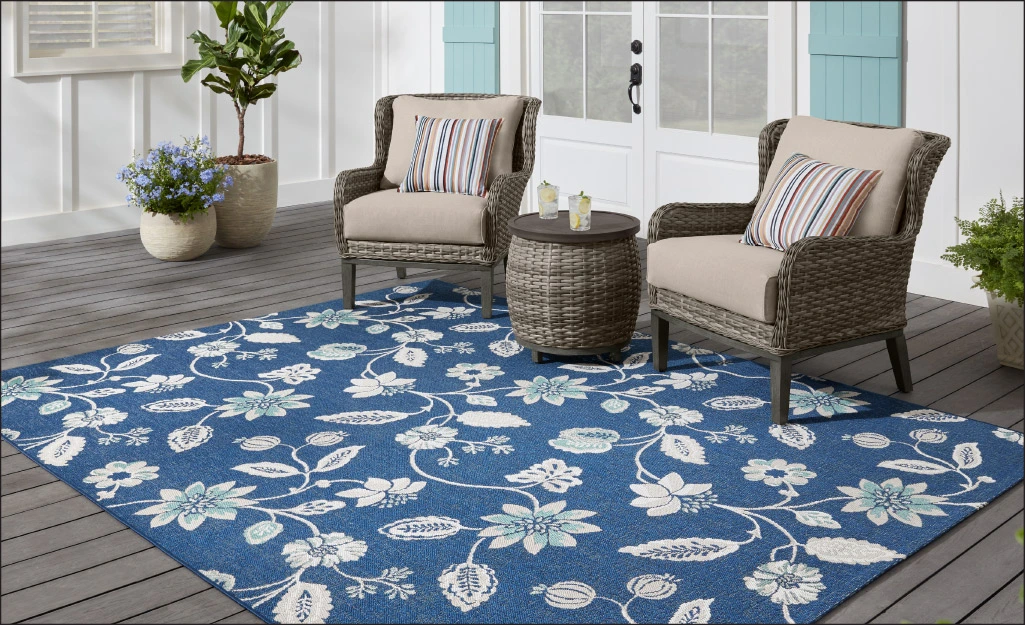 Adding outdoor rugs to your deck is a great way to enhance its appearance with colour, pattern, and texture. Not only that, but they also provide a comfortable footing, making your deck more inviting.
Ensure that you select an outdoor rug that is specifically designed for outdoor areas and can withstand outdoor weather conditions while shopping. With various options available in terms of styles, colours, and prices, finding the ideal outdoor rug for your deck renovation should be easy.
Personalize Your Space with Decorative Accents
Finally, don't forget to add some personal touches to your deck makeover. Decorative accents like outdoor artwork, wind chimes, or a stylish outdoor clock can help make your space feel truly unique and inviting. These personal touches should be in line with the decking options you chose for your renovation.
For instance, if you opted to go with a natural wood finish, add rustic-inspired decorative accents like a vintage birdhouse or an old wooden door. Or, if you gave your deck a colourful makeover, choose bright and cheerful accents that will further enhance the vibrancy of your space.
You can also get creative with DIY projects, such as painting a decorative design on your deck's floor or creating a custom outdoor sign with your family's name or a favourite quote. The possibilities are endless, so let your imagination run wild!
Conclusion
Transforming your drab deck into a fabulous outdoor oasis doesn't have to cost a fortune. With these budget-friendly DIY makeover ideas, you can create a beautiful and inviting space that you'll love spending time in. So, roll up your sleeves, grab your tools, and get ready to give your deck the makeover it deserves!