A house cleaning is a general term that describes the removal of items from the house – usually for charity, resale or disposal.
Every day of our lives we deal with waste and items that we don't want anymore. Any of us has experienced a hard time cleaning our house and not knowing what to do with all that waste. I know that house clearance can be a demanding, exhausting experience.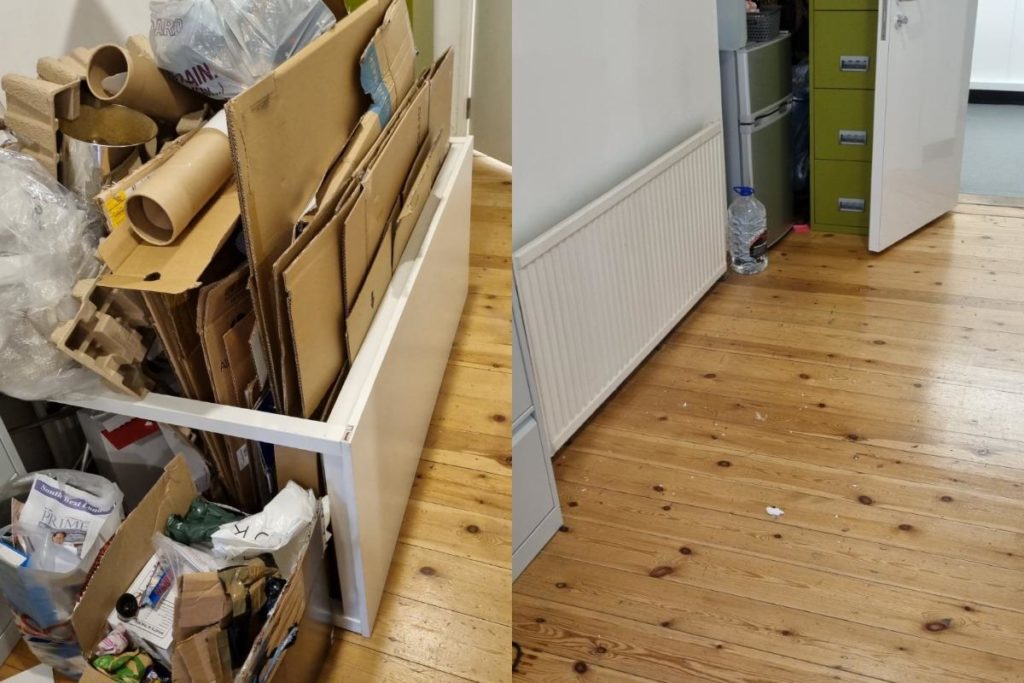 House spaces are often larger in scale than a typical garbage collection or large waste collection but can vary in size from just a few large items in an entire house to be cleaned.
So I'm going to show you 5 simple tips that might help you if you're experiencing a hard time finding what to do:
The first thing you need to do is determine which items will be removed and which items will stay. This can take longer than many people expect, especially when it comes to items of sentimental or emotional value. Give yourself plenty of time.
The timing of your cleaning may affect which options are available. While professional services can be quite flexible and usually offer same day house cleaning, other services may require some extra time. Either way, it is best to plan ahead and make sure you leave plenty of time for cleaning.
The first and most important step is to start checking what items you want to keep and what to throw away. Focus on staying organized. Try to go on one room at a time and take it to step by step so you don't have to feel the pressure. Also, you can create a list for each room and the items that you want to keep, donate or throw away.
What's more important is taking care of yourself. If you've decided to do all the tasks yourself, you should ask for help from your friends, family, or your neighbour. Having one or two helping hands will make this easier. Also, don't forget basic tasks like eating and drinking water frequently. Make sure you stay hydrated.
Be careful with heavy and bulky items, you don't want any pain or injuries particularly if you're pressed for time. Always keep plenty of windows open if clearing items that have collected large quantities of dust.
Gift Your Items to Your Friends or Family
It might happen that you may find some valuable items that you don't want anymore. They can be gifted. Objects that you don't want can be special to the family and too necessary to throw away. This can save you some hassle before you move over everything else.
During the process, you might find some old goodies that someone would pay to have. So one solution is to try to sell them. The Internet is the best place to sell things these days.
There are a lot of social media websites with local buy/sell pages that mean you can offload anything from furniture to clothes and pieces quickly. That means it can save you from stress not knowing what to do and you can receive some extra cash as a result.
On the other hand, you can give your goodies for a good cause. Try to donate them to local charity shops. They will benefit significantly from unwanted clothes, books, DVDs, and generally smaller decorative items.
Consider taking a look at the listings in your local paper for any local operators, and auctions if you're stuck on unloading bulkier items. Second-hand furniture dealers will take your unwanted objects as long as they are in a good condition.
Hire a House Clearance Company
If you don't have time to do all the work you can hire a house clearance company which can offer a good service for all your needs. They can do all the work and make this task directly and with no stress.
Do Not Arrange Things in Advance
Yes, you read that right. Many people who hire a garbage disposal service (with the best of intentions) try to organize the items for premature cleaning, to try and help the workers.
However, this usually causes more work. Their ethos revolves entirely around the environment and as part of mandatory procedures, they classify every single item and decide if it goes to a charity shop, landfill or recycling center.
We hope you find the advice helpful and please share this article with any friends or family planning a house clearance. House clearance could be difficult sometimes and this article and this article can be a great help to someone.