The real estate industry is still relatively traditional but has slowly embraced modern technologies. Although the sector was slow to embrace digitization, it's quickly making up for the lost time.
Technology is now being used to improve the client-tenant experience throughout the property lifecycle. People are also using technology to make informed investment and property management decisions.
The technology adoption has lagged partly due to a reluctance to change methods that had previously worked well. However, industry players are beginning to recognize the advantages of investing in and utilizing modern technologies. As a result, the potential of this sector and the enormous opportunities ahead look promising.
Below, we examine some cutting-edge digital real estate tech trends that are changing the way business is done in this age-old industry.
Virtual House Tours in 3D
Virtual tours enable prospective buyers to see properties from the comfort of their homes. It's one of the top real estate trends for 2022 because it eliminates the expense, energy, and time of visiting many properties. In addition, through virtual tours, buyers can eliminate the properties they don't like from their list.
Of course, most buyers want to physically tour the house or apartment before making a final decision. Nonetheless, the money and time saved by the real estate agent and the customer in determining the best fit are truly beneficial. Furthermore, today's VR technologies enable almost realistic virtual tours of properties, allowing potential buyers to thoroughly examine the property's interior details, furniture, and state.
Blockchain
The connection between blockchain technology and real estate may not be obvious to non-tech savvy readers. Most people are familiar with the blockchain's use in cryptocurrency, but it has many applications in other areas, including the real estate industry.
For example, people use this technology to verify encrypted transactions and make sure that financial records are not tampered with. In addition, blockchain technology will be helpful in fractional property investment, allowing landlords to sell portions of their stakes in a particular holding.
Blockchain technology is used to create contract conditions with an advanced algorithm. The contract is automatically activated when the seller or buyer meets the contract's conditions and terms.
Additionally, this technology eliminates the need for bank verifications, which can delay the buying process. Smart contracts solve the security issues raised by digitally signing contracts. They enable the secure and safe signing of contracts and the completion of transactions from any device.
Mobile Apps
Mobile is one of the most efficient technologies in the real estate industry, for example, in developing various real estate applications. The most popular are buying and rental mobile platforms. These mobile apps have several benefits over traditional methods of finding a house or apartment for rent.
Databases are updated regularly, providing more up-to-date information on newly listed properties and those no longer available. In addition, apps tailored to the needs of consumers interested in buying, renting, or selling a home are also available. They help customers find the home they want and contact a real estate agent to help with the transaction.
Digital Twins
Customers will have more opportunities to explore properties as more information becomes available online. When looking for a home, seeing a 3D digital model of each building will make the search process much more convenient. Such applications will forecast the environmental parameters that a specific house can withstand (landslides, tornadoes, earthquakes, etc.).
Maintenance companies will be familiar with the conditions of buildings (potential damage, date, and place of repairments) and escape plans for emergencies. Furthermore, digital twins can be helpful during the construction of houses, allowing the developer to understand how safe the project will be. Such applications can help prevent building collapses and make better use of developers' resources.
Big Data
Data warehouses and databases store massive amounts of information about potential buyers' preferences. Machine-learning-based real estate applications can predict rent rate changes with 90% accuracy. They can predict the changes in other property metrics with 60% accuracy.
This can help consumers understand which property type is a better fit for their investment, such as commercial versus non-commercial property.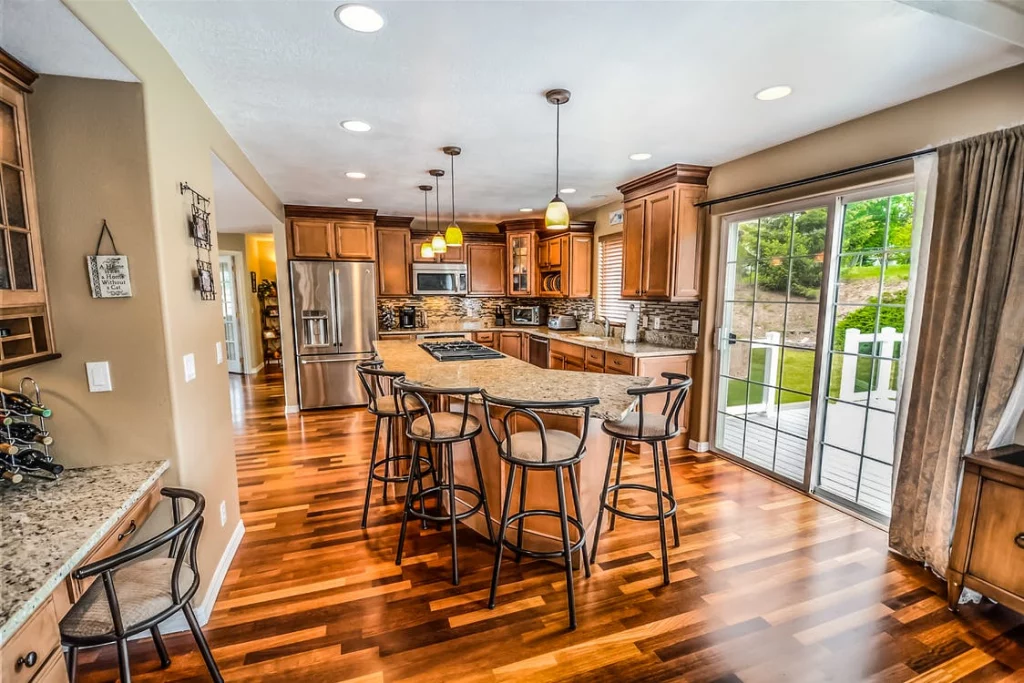 Wrapping Up
The real estate industry is undergoing a significant digital transformation. As people become more comfortable with technology in every aspect of their lives, the possibilities of using technology in real estate will continue to expand.
So, if you're looking for a new home, reap the benefits of tech innovations in the real estate industry.