Moving to a new house will inevitably end up being a disruptive period of your life. This can often lead to higher levels of stress and anxiety during that time.
To help you prepare and have a smooth transition into your new house and be more relaxed, here are 6+ useful tips you need to know for moving to a new house.
Hire Professionals
This may be obvious but a lot of people think that the cost outweighs the benefits. This can be true if you are an experienced mover and know your way around. But a lot of times, the DIY moves end up costing you more money, time, and nerves.
To avoid this, just find removal companies near you and choose the best option. Don't simply look at the costs of moving, but also what kind of experience and additional supplies they offer. You will need plenty and it is cost-effective if the moving company provides this as well.
Compile a Moving Checklist and Timeline
If you are into binders and journals, you can get creative with your moving checklist and timeline. This will help you stay organized during the whole process and know when it is time to complete a task.
A timeline is particularly useful during the move to help you remember to do things in a timely manner. If this were to happen, you would have to plan something last minute which is nerve-wracking.
So, carefully craft a timeline, and don't forget transferring the medical and school records, moving permits, or reporting your new address to the authorities.
You Will Need Moving Supplies – A Lot of Them
If you insist on organizing and completing the move to your new house yourself, you will need to find moving supplies. The good news is that the internet is a place of many wonders and you can have them delivered to your house.
The bad news, however, is that you probably have more stuff than you think, so you will most likely need more supplies. Be careful about sizing and order a variety of boxes.
You can consult our moving supplies checklist guide filled with details you need to know for moving to a new house.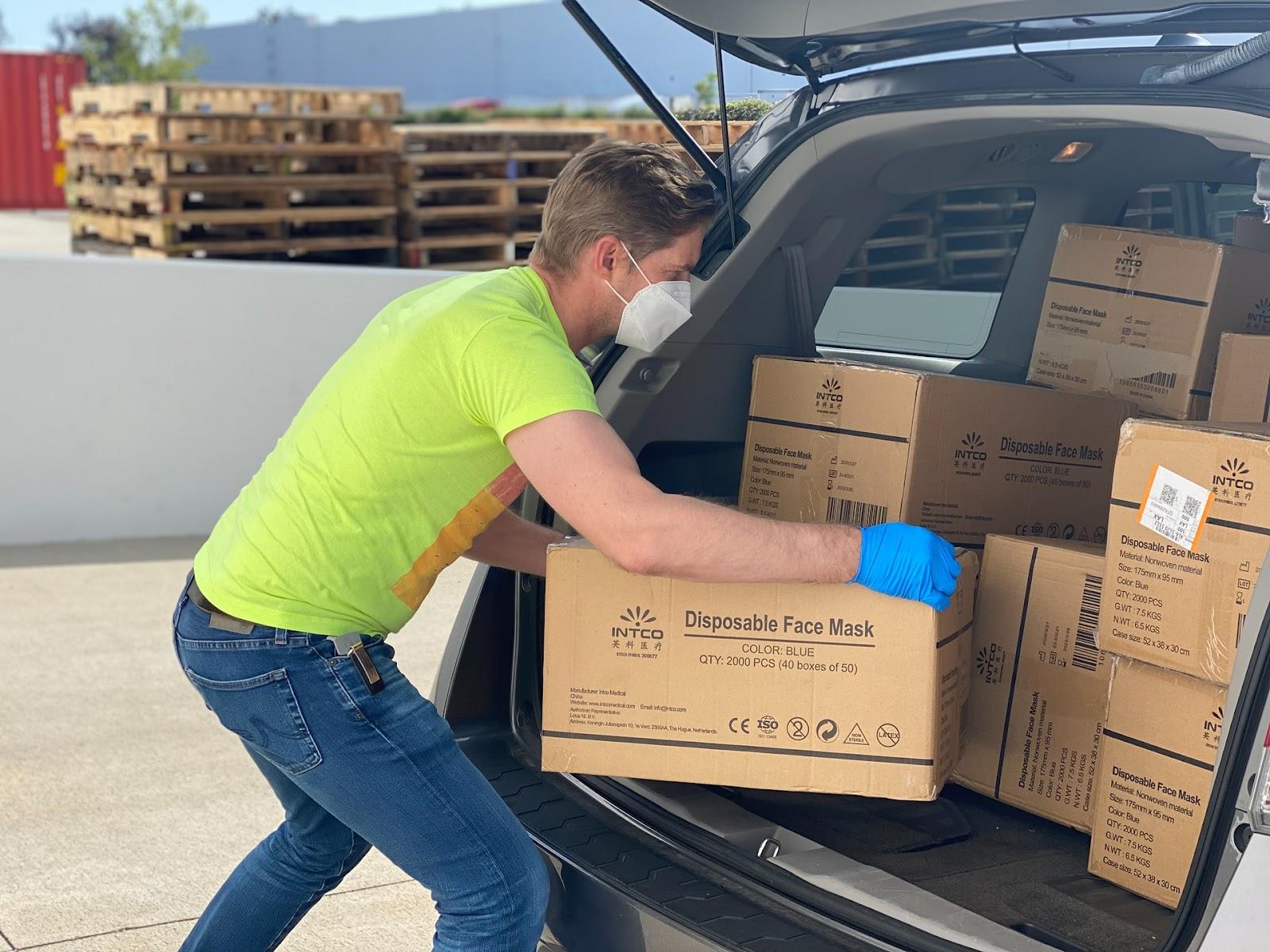 Start Downsizing Immediately
From the moment you decide to move, you want to start going through the things you own and getting rid of anything you no longer need. You can sell, donate, or throw away.
You will need more time for selling some of the things you own, while others will go relatively easy. So starting sooner rather than later is imperative.
Pack Like a Pro
Packing to maximize efficiency and space usage is something pros are well known for. So the next time you move to a new house, here are some packing tips. Some are also applicable when traveling.
Use Towels as Buffers
Instead of using bubble wrap, save the space you need in the truck and wrap your glasses and other breakable things in kitchen towels. They will act as buffers and protect your stuff during the move.
Use Kitchen Gloves as Knife Sheaths
Packing unsheathed knives in kitchen gloves both protects your other things from getting damaged and keeps your knives sharp.
Roll Things Inside Your Carpets
When your carpets are rolled, there is still room left inside it to place smaller objects and save up some space in the moving truck.
Use Shoes as Containers
Shoes are great containers for smaller items, such as perfumes and toiletries. You just need to secure the things you put in them from leaking.
Be creative when packing and find alternative uses for soft, bendable items.
Don't Forget to Ask for A Day Off
Since moving requires time, it is prudent to request a day off of work. You also want to put in the request as soon as possible to reserve the date and give your coworkers a heads up.
Moving to a new house is challenging, but also rewarding. It is a new beginning in your life and you should treat it as an opportunity. Being prepared is key to a successful and stress-free move to your new home.