If one of your favourite things about winter is snuggling under cosy blankets in a warm and inviting bedroom, you must know the secret to create maximum comfort. Nothing beats curling up with hot chocolate in a room that exudes joy and relaxation during those cold winter days.
But how can you make sure that your bedroom matches the vision in your head? There are so many subtle yet important elements you should consider when decorating for maximum cosiness during this special time of the year.
To help you, we'll discuss the best ways to create maximum comfort in your bedroom during wintertime. Below are some top tips for turning your bedroom into a toasty retreat:
Invest in Quality Bedding and Quilt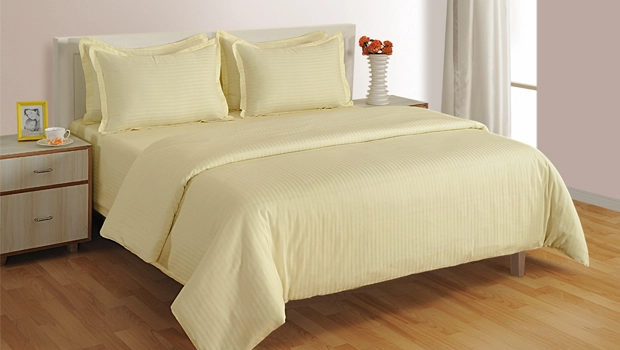 Quality bedding and quilts are crucial to creating a cosy bedroom. Look for fabric that keeps you warm and cosy, like wool. For maximum comfort in wintertime, choose a quilt that's thick enough to trap heat and keep you snuggled up all night long.
Picking the best quilt for winter is a great way to create maximum comfort in your bedroom. Plus, you'll love how it looks and feels. It can give your bedroom a dramatic and luxurious feel while also providing you with warmth.
Layer Rugs or Carpets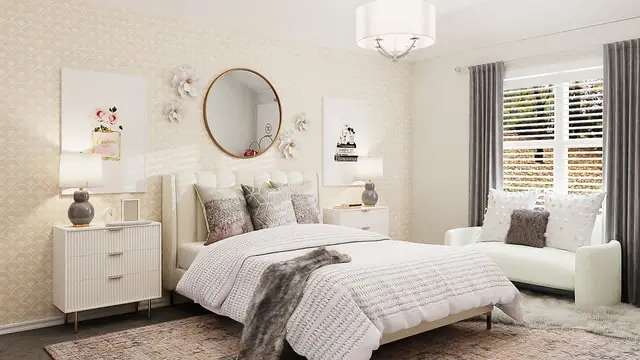 Layering rugs or carpets is another great way to create maximum comfort in your bedroom during wintertime. Find rugs thick enough to provide insulation from the cold floor beneath them. It will help keep your feet warm when walking on the floor.
Plus, you'll love the extra texture and pattern they bring to your room. Whether you opt for a shaggy rug, an oriental style carpet or something else entirely, layering rugs can make all the distinction in creating maximum comfort during wintertime.
Install Heated Flooring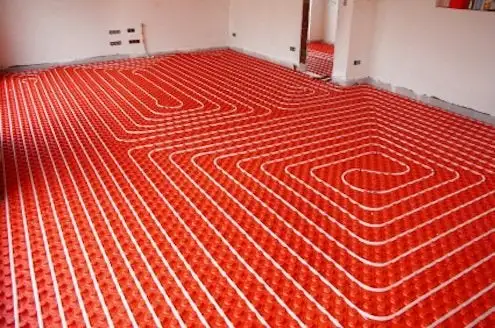 Installing heated flooring is a great way to keep your feet warm in winter. It keeps you warm and provides luxury to your bedroom. Plus, it's a great way to conserve energy because you won't need to rely on a space heater or other heating system.
For example, if you have wooden floors, you can install electric radiant heating mats to provide warmth throughout your bedroom. Heated flooring can cost a bit more, but if you want maximum comfort in your bedroom during wintertime, it might be the best option.
Install Blackout Curtains
Installing blackout curtains will help keep the heat in your room and make sleeping easier during sunny winter days. Additionally, it might offer additional quiet. Also, blackout curtains come in various colours, styles, and fabrics, so you can select the ideal design for your bedroom.
These are great for blocking out drafts and any light that might disrupt your sleeping pattern during the day. Plus, the air from the cold outside can't get in if you have good blackout curtains.
Use Candles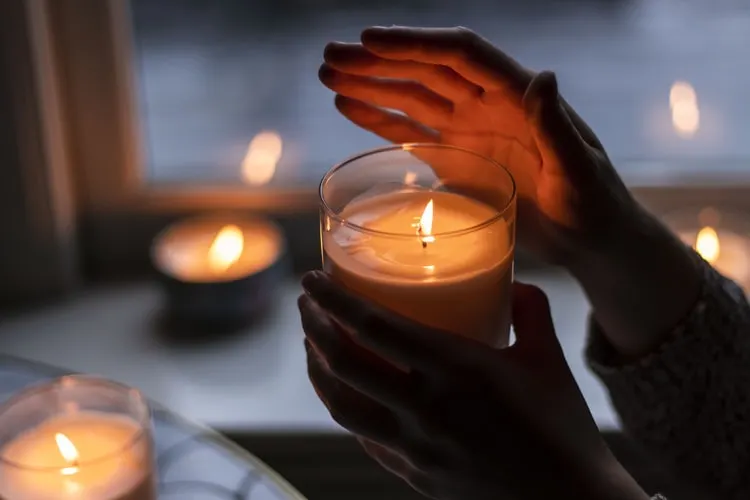 Using candles in your bedroom is a great way to create a cosy atmosphere. It emits a gentle light and provides aromatherapy advantages. For a relaxing candlelight evening, choose scented candles. Candles are also a great way to relax after a long day and can help you drift off into a peaceful sleep.
Don't forget the safety aspect, either. Make sure your candles are placed far away from flammable items. Also, when they are finished burning, ensure you put them out completely to avoid any accidents.
Invest in a Fireplace
It is one way of creating a cosy atmosphere in your bedroom during wintertime. Your room will be warmer and more attractive with a fireplace. Gas fireplaces manage to be the most popular because they are easy to use, clean, and efficient.
Investing in one for your bedroom will make it more inviting and comfortable during the winter months. Also, it will give you a luxurious feel like no other. Plus, it creates a perfect view and gives romantic vibes as well.
Use Essential Oils
Lavender and cedarwood essential oils can help create a wintery environment. It will help you relax and fall asleep. Add a few driblets of essential oil to a diffuser and let the room fill with its soothing aroma.
Not only will it make your bedroom cosy, but it will also provide aromatherapy benefits like stress relief or improved moods. Plus, you can even combine essential oils with candles for a truly calming atmosphere.
Conclusion
Investing in excellent bedding and quilts and adding candles and aromatic oils are some of the greatest ways to make your bedroom cosy in winter. Also, using a fireplace, you can easily transform your bedroom into an oasis of heat and cosiness.
With these tips, you can turn your bedroom into the perfect spot for resting and relaxing this winter. So don't forget to consider the above info and enjoy a cosy wintertime in your bedroom. Good luck!