Imagine the cookouts, the quiet mornings with coffee in hand, and sunsets watched from a comfortable garden chair. Transforming your backyard with a concrete patio isn't just an investment but a chance to elevate your outdoor living experience.
However, such a project requires thoughtful planning and an understanding of your space's potential. Each step is a pillar in building your dream outdoor space, from selecting the right texture and color to ensuring your patio's longevity.
When thinking about durability and style, many homeowners turn to professionals for high-quality materials and advice. That's where experts like those at Concrete Colorado Springs come in handy, elevating your patio design with a solid foundation.
Now, here are some helpful tips and tricks to keep in mind.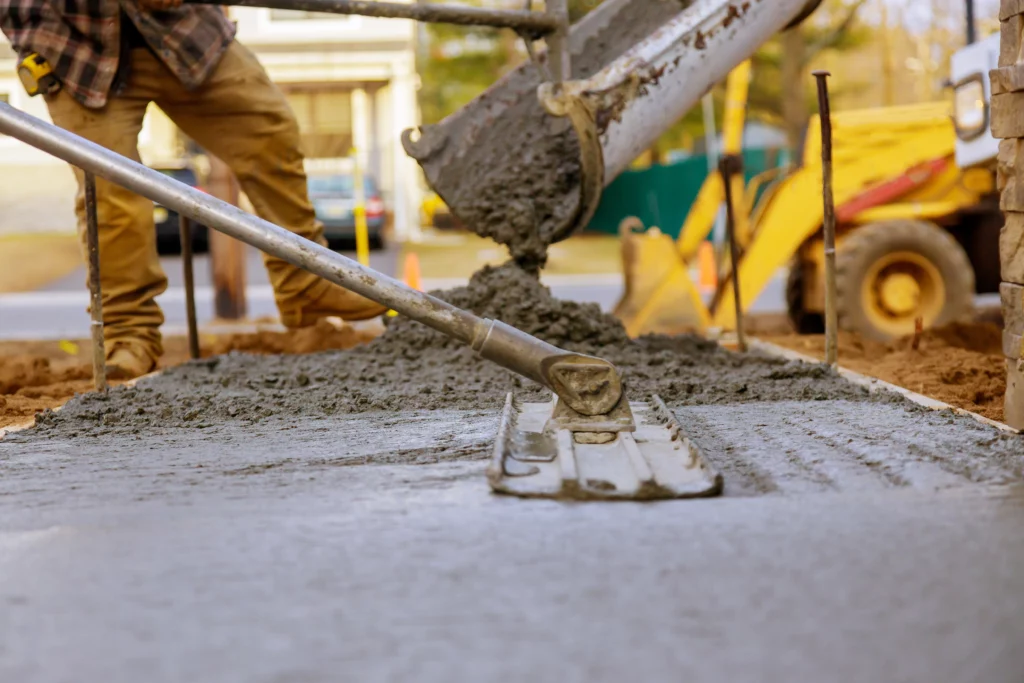 Choose The Right Location
Selecting the perfect spot for your patio isn't just about staking out territory in your backyard. It's about harmonizing with the elements and your lifestyle. Consider these factors:
Sun Or Shade: Do you relish sunbathing or need a cool retreat? Check your yard's sunny and shaded spots throughout the day.
Privacy: If you're a private person, opt for a nook away from prying eyes, possibly screened by foliage or fencing.
Scenery: Capitalize on a beautiful garden view or a stunning sunset panorama. Position your patio to enjoy the best visual treats your yard offers.
Access: Ensure your spot is easily reachable, especially if you carry food and drinks from inside frequently.
Choosing wisely sets the stage for endless enjoyment.
Select A Size That Suits
Getting the right size for your concrete patio is a big deal. Here's how you can tackle it:
Envision The Activities: Are you throwing parties or planning quiet family dinners? The purpose of your would-be patio influences the space.
Furniture Space: Factor in room for outdoor furniture, such as chairs, tables, and grills. Ensure there's enough space to move around comfortably.
Temporary Layout: Use ropes or garden hoses to outline your patio. This trick helps you visualize the space before committing.
Remember, your patio is an extension of your living space. Tailor it to fit your lifestyle, not the other way around.
Dive Into Design Details
Now, it's time to turn your patio into a showstopper. Consider these eye-catching options:
Stamped Concrete: Mimic the high-end look of stone, brick, or wood. It's all about texture here.
Stained Concrete: Infuse your space with an array of colors. You may go bold or earthy; the choice is yours.
Decorative Borders: Frame your patio with contrasting patterns or colors to achieve that 'wow' factor.
Remember, your patio, your rules. Each detail adds character, making the space genuinely yours.
Think Beyond The Concrete
Designing your patio isn't just about the ground you're standing on. It's about creating a complete outdoor experience, and here's how you can amp that up:
Mix Materials: Introduce wooden accents or tiled pathways to break up the monotony. It adds character!
Green It Up: Infuse life with planters or flower beds. They create a more inviting space and improve air quality.
Light The Way: Consider different lighting options. Soft outdoor lights can make your patio dreamy after dusk.
These elements ensure your concrete patio is more than just a slab; it's your backyard haven.
Consider The Future
If you plan to stay in your home for a while, consider features that will grow with your family or lifestyle changes. Here's how you can future-proof your patio:
Family Changes: Anticipate changes in your family size. Might you need more space for future kids or pets?
Accessibility: Consider ease of access. As you age, you might appreciate a patio that accommodates mobility changes, like wider walkways.
Upgrades: Leave room for enhancements. You might later add a pergola, outdoor kitchen, or hot tub.
Planning with these points in mind ensures your patio serves you well, year after year.
Seal The Deal With Style
After mulling over all the details, it's time to take the plunge. What's great about designing your own patio is that you have the power to make it uniquely yours. Here's how to make it happen:
Furniture: Choose comfortable, stylish pieces that invite you to sit and enjoy. Go for that vibrant patio set!
Lighting: Set the mood with strategic lighting. Solar LEDs or string lights can add a magical touch.
Greenery: Introduce potted plants or flowers for a refreshing vibe. They brighten up the space instantly.
These final touches infuse your patio with charm and personality. Make it a spot you adore!
Final Thoughts
Your concrete patio is more than just a backyard addition; it's a lifestyle enhancement. So, dream big, plan thoroughly, and create a space that brings you joy and relaxation for years to come. Ready to make your dream a reality? Start designing your dream patio today, and step into a new world of outdoor living comfort!