Is your kitchen countertop beginning to show signs of wear? Are you considering replacing it with a new one? If so, you'll need to choose the suitable material for your needs.
Any kitchen renovation can be a significant investment, so you'll want to ensure you get it right the first time. Kitchen countertops come in a wide range of materials, each with pros and cons. So, how do you choose the right one for your kitchen?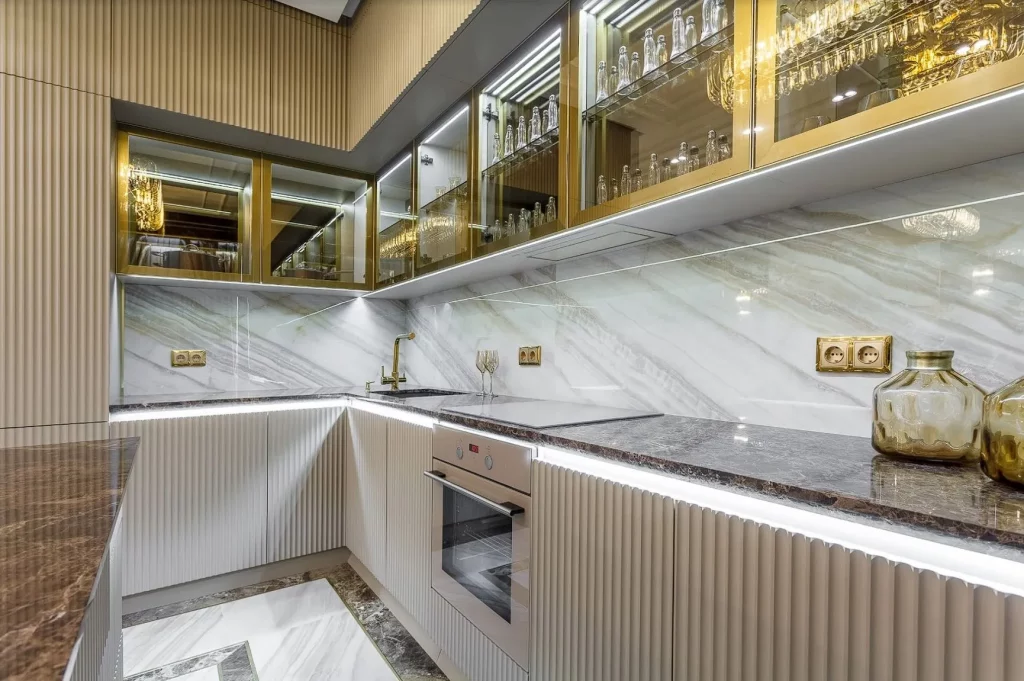 Here are eight key considerations to help you make the best decision:
1. Durability
How long do you want your countertop to last? If you're not planning on remodeling anytime soon, you'll want to choose a durable material that can withstand years of use. While many materials on the market claim to be durable, only a few truly live up to that promise.
It would be best to research online for reliable material suppliers near your area, such as Granite Fort Collins, which is renowned for its strength and longevity. As such, it's an ideal choice for busy families who want a kitchen countertop that will look great for years to come.
2. Maintenance
How much time and effort are you willing to put into maintaining your countertop? Some materials, like granite, require very little maintenance. Others, such as marble, require regular sealing and polishing to prevent staining. Ultimately, the best way to choose the right countertop material is to assess how much effort you're prepared to put into maintaining it.
Materials such as laminate or solid surface may be the best option if you dislike routine upkeep. However, if you don't mind putting in a little extra effort, materials such as granite or quartz may provide years of beauty and durability.
3. Cost
How much are you willing to spend on your new countertop? Materials like granite and marble can be quite costly, while materials like laminate or solid surfaces are more budget-friendly. However, it's important to remember that the cost of your countertop is not just about the materials.
Installation costs can also vary depending on your countertop type. Therefore, be sure to factor in the cost of materials and installation when making your decision.
4. Aesthetics
Aesthetics are important when choosing a countertop material because the countertop is one of the most visible features in the kitchen. The right countertop material can make a kitchen look more spacious, provide visual interest, and complement the other design elements in the room.
If you're unsure what material best suits your kitchen's design, it's a good idea to consult a professional designer. They can help you choose a countertop material that will complement your kitchen cabinets, flooring, and appliances.
5. Resale Value
If you're planning on selling your home soon, you'll want to choose a countertop material that will appeal to potential buyers. Some materials, like granite or marble, are highly prized by homebuyers and can help boost your home's value. Others, like laminate or tile, are more affordable but may not offer the same return on investment.
So, when you're making your decision, carefully weigh all of these factors. That way, you can choose a countertop material that will suit your current and future needs.
6. Heat Resistance
If you do a lot of cooking, you'll want to choose a countertop material that can withstand high temperatures. Granite and quartz are naturally heat-resistant, whereas laminate or solid surfaces can be damaged by excessive heat. However, if you're interested in a wood countertop, some options can be treated to make them more heat-resistant.
Be sure to ask your countertop professional about all of your options before making a final decision.
7. Scratch Resistance
Scratches can happen easily in the kitchen, whether slicing vegetables or setting down a hot pan. You'll want to choose a countertop material resistant to scratching. For instance, granite is tough and resists scratches very well. However, it can be susceptible to staining if not sealed properly.
Another popular option is quartz, which is manufactured and designed to resist scratches and staining. Therefore, when choosing a countertop material, keep scratch resistance in mind. It could make all the difference to how your kitchen looks in the long run.
8. Stain Resistance
Stains can be another problem in the kitchen, especially if you're using countertop materials like marble or limestone. These materials are much more susceptible to staining than materials like granite or quartz.
However, some types of sealants can help prevent staining. Therefore, explore all of your options before making your decision.
Wrapping Up
When choosing the right countertop material, there are many factors to consider. Each material has its unique benefits from cost and aesthetics to heat resistance and scratch resistance. Therefore, carefully weigh all these factors before making your final decision.
That way, you can choose a countertop material that will suit your needs and help you create the kitchen of your dreams.