When you own an HVAC system, taking care of your investment is essential. With a maintenance contract, you can get the best service for your system, which will keep it running for years.
Here are a few reasons why you might want to consider an HVAC maintenance contract:
1. Regular Maintenance Reminder
If you want to maintain your HVAC system running efficiently, you must schedule regular maintenance. However, this can be challenging because it's easy to forget when your last service was performed. A maintenance agreement is the best way to ensure your HVAC system runs smoothly.
You'll receive regular reminders to schedule your next service with an HVAC maintenance contract. This way, you'll never have to stress about forgetting when it's time for a tune-up. These visits will help your HVAC company catch any problems before they get out of hand.
2. Get Priority Service
An HVAC maintenance contract is just like any other type of insurance policy. It protects you from future problems with your system and ensures that it'll last as long as possible. These contracts give you access to professional technicians who can perform routine checkups on your heating and cooling systems. These individuals are well-trained, so they'll know what repairs or replacements need to be made before they happen.
When you have an HVAC maintenance contract in place, you'll receive priority service whenever there's a problem with your system. This means someone will come out within 24 hours of receiving a trouble call from you. If there's an emergency at home, for example, your furnace goes out during a cold snap, they'll immediately fix it for you.
3. Repair Discounts
You should purchase an HVAC maintenance contract to save money on HVAC repair. When you buy a maintenance contract, you pay a certain amount upfront to maintain your heating and air conditioning system regularly.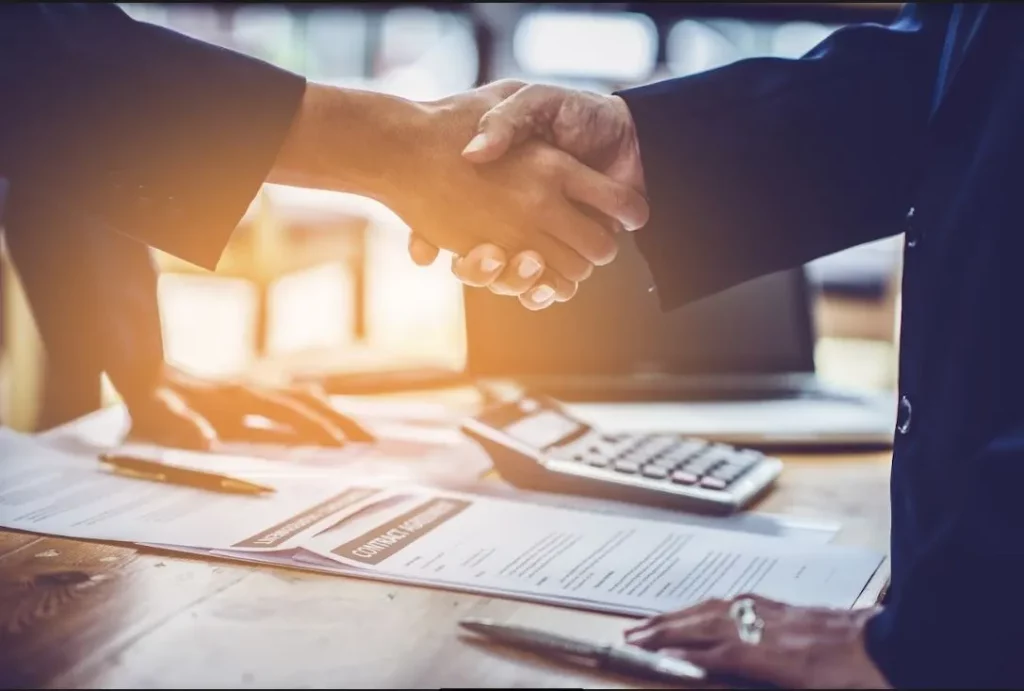 In return for this upfront payment, you'll have access to repair discounts, which means that if something goes wrong with your system, it'll be fixed at a lower cost than usual. Another example is if you've purchased an annual maintenance contract. When it's time for them to repair your system, they may charge less than what they would typically charge if you didn't have a contract.
4. Improved Energy Efficiency
The HVAC system in your home is a significant investment. It helps you stay comfortable, but it's also responsible for a substantial percentage of your monthly energy bill. Keeping your HVAC system in excellent working condition is important if you want to save some money on your utility bills. It's also essential to ensure the system is running at peak efficiency.
One way to improve the efficiency of your HVAC system is by purchasing an HVAC maintenance contract. This contract can help ensure that all components of your system are working properly and operating at prime efficiency levels. This will allow you to save money on utilities while keeping your home or business at a comfortable temperature year-round.
5. Periodic Filter Replacement
An HVAC maintenance contract includes periodic filter replacement. If you don't have a maintenance contract, you can save money by replacing your air filters. Usually, you should change the filter every month or two.
Air filters are essential to the operation of your HVAC system. They clean the air circulating through your home or office and keep it from getting dirty and dusty. This helps protect your system from overheating and keeps dust from building up inside the unit.
6. Maintenance Equipment Warranty
The HVAC maintenance contract is a great way to ensure that your heating and cooling system is always running at good performance. When you purchase an HVAC maintenance contract, you'll receive a warranty on the equipment that extends beyond the manufacturer's warranty.
Many homeowners don't realize that their equipment has an extended warranty until after it breaks down in the middle of winter or summer. If you have an HVAC maintenance contract, your contractor can handle all your repairs for free during the warranty period. It also ensures you don't have to pay for any repairs out of pocket if something goes wrong with your unit during this period.
Final Thoughts
There are many reasons you should purchase an HVAC maintenance contract. These six mentioned are some of the most common reasons you must get one.
If you have questions about getting a maintenance contract, contact your local HVAC contractors to know more about the agreement inclusions. If you want to maintain your HVAC system running at its best, a maintenance contract is the best way to do it.