Owning property is a lifetime achievement for many people. Almost everyone has a dream to own a home one day, and many others are working towards it. Purchasing a home is one of the most significant investments people make in their entire life.
While the real estate market keeps fluctuating, homeownership rates in the US have increased from 65.3percent in the first 2020 quarter to 65.5 percent in the fourth quarter of 2021.
Buying property is a high investment, and a poor decision will take a toll on your mental and financial health- thanks to its enormous budget. However, real estate is the best investment decision with the right choice. Here are crucial things to check before purchasing property to ensure a good purchasing decision.
Budget
The number one thing on your checklist you will consider before buying investments is the amount of money you have to spend. Buying a property requires a great deal of proper financial planning.
If you have never tracked your money, this is an opportune time to start. Note down all your sources of income against your expenses to compute how much you have left. You may need to skim through all other investments and savings under your name to assess the amount you can manage you can raise as a down payment if taking a mortgage. Then set the budget accordingly so you can still cater to the basics.
Property Location
Location is a crucial factor in any piece of real estate and influences many things, among them the price. Pay special attention to the area where the property is allocated. Consider a property with easy access to your workplace if you don't work remotely as many do. It is also crucial.
While some people prefer a home tucked away from the bustle of the towns and hence opt for quiet country areas, others want to be right in the middle of activities in the city. Potential homeowners with children or those planning to start one would like to add quality schools in the neighborhood as a factor.
Take time to establish your family needs, size, routine, and engagement, then pick a suitable location to look for your dream property.
Construction Quality
Some contractors and homeowners compromise on the quality of the construction materials. The house looks attractive outside, but the contractor used inferior material quality. In other cases, problematic places are patched up and put up for sale.
A home inspection is a critical step when buying property. This is a visual examination of a property's physical systems and structure. If the issues discovered during an inspection are repairable, this can give you a platform to renegotiate the cost downwards.
Feel free to cancel the sale if the problem is big, like foundation issues. If a house inspection unearths big problems that may compromise the safety of a property and its occupants reconsider the purchase.
State of the House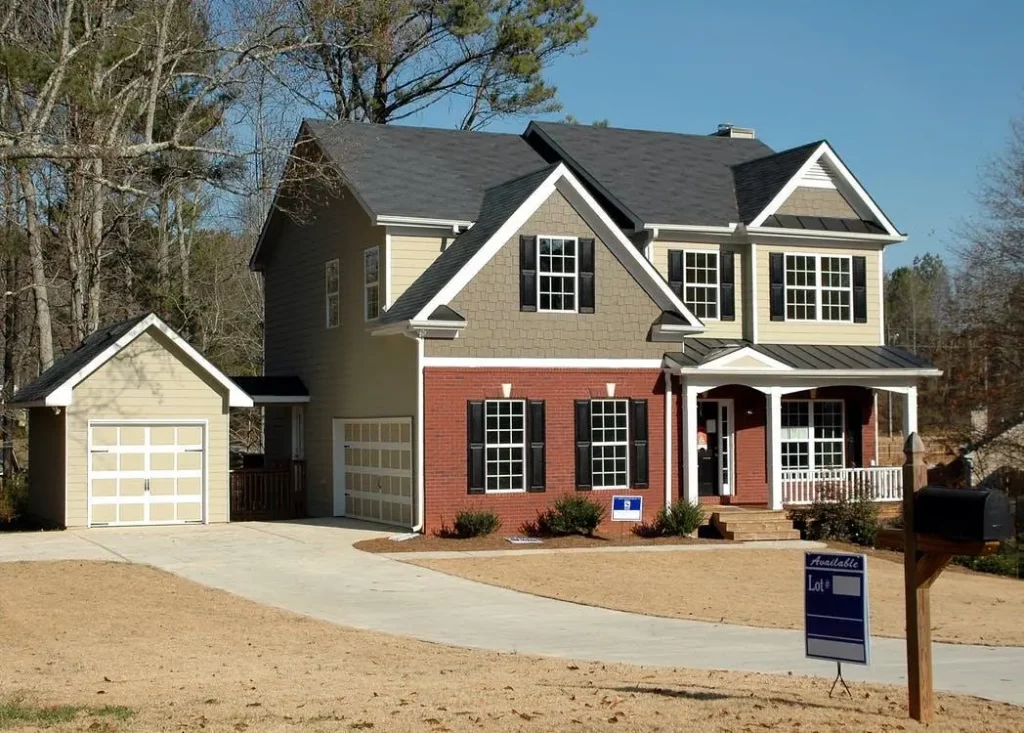 Before buying a property, check if it needs furnishing or renovation. Some buildings are semi-furnished, while others are fully furnished; hence cost more than raw ones. Despite the extra costs you will incur, investing in furnished or semi-furnished properties can save you considerable effort, time, and money.
Does the property you are interested in need renovations? The scope of renovations ranges widely from changing simple things like switches to complex ones like upgrading the property into a smart home. You may need to work with professionals to determine how much renovation will cost and evaluate if it is worth the purchase.
Remember, the price of the house at its current state plus the amount of money you will spend on renovations is what you will incur directly, translating to the cost.
Size
What is the lot size where your house is? The size of the land property is critical when looking for a property to purchase. Outdoor space will allow you more room for you and your family to do things like outdoor grilling with friends and relatives. You can also utilize the area for the children's playground.
Properties with a private lot and well-manicured lawns will cost more than apartments. However, you do not need to incur the extra cost of outdoor personal space if you do not need the lot.
Square footage of the house is another essential factor to consider when looking for a property. Define your needs and look for a property that will suit your needs.
You want a home with enough bedrooms for your family. If the rooms are few, is there space for possible extensions or rooms that may convert to the same? The ideal number of bedrooms, bathrooms, or other areas will vary from one family unit to another and personal preference.
Conclusion
Other things like maintenance requirements and seller incentives are worth considering before buying a property. While factors like the kitchen layout are crucial and affect the space functionality, overlook that if the other factors are favorable. After purchasing and settling in the property, you can always remodel things like the kitchen to suit your needs.
Please do not shy away from old houses as long as they are in good condition. An old property with a sturdy structure has certain appeal and charm but may need more upgrades, improvements, and repairs. However, when well done, the property can turn into a masterpiece.