Going through a divorce is stressful and challenging for both adult parties and their children, if they're involved. However, if you're finally on the other side of this tough time, you may be looking at ways to refresh your life in multiple areas.
One suggestion is to update your home so that it's truly a reflection of you and who you are at this point in your life. You don't need to worry about suiting your ex's tastes anymore, so why not take full advantage of this positive?
Have a Big Clear Out
You might have already done a certain amount of clearing out of your home to split assets, but even if so, you probably still have lots of items to go through and organize. Clearing out old bits and pieces, damaged things, those you no longer like or never loved in the first place, etc., can be very cathartic and help you feel like you're starting afresh.
Plus, once you declutter and streamline your possessions, you'll find it easier to clean your home, keep it tidy, and feel less stressed by everything you have to try to keep in its place each week. It pays to go room by room to see what you can sell, donate, recycle, or bin and organize your belongings as you go.
Do a Spring Clean
Once you've finished your decluttering, it's time for a big spring clean. Doing a deep clean of all areas of a home is something we don't have time to do very often, but once it's done, we all tend to feel like we can breathe easier and enjoy a great sense of satisfaction for a job well done. You can see this cleaning effort as a way to say goodbye to the vibes of your past and hello to a new, fresh future where all sorts of wonderful things are possible.
A spring clean can include jobs we all tend to put off, such as oiling sliding doors or various springs and other bits and pieces around the property, getting rid of cobwebs and traces of mold, and cleaning windows and under beds. You might want to dust ceiling fans, replace old light bulbs with more energy-efficient ones, clean tracks and windows and blinds, and give the oven a good scrub.
Set a Budget
It's vital to set a budget before you start work refreshing your home unless you really have unlimited funds. Creating a budget will help you ensure you don't overcapitalize on any work or go on a buying spree that sees you purchasing things without thinking them through and ending up with pieces that don't suit your overall design.
When you budget, consider not just the purchase of materials, fittings and fixtures, furniture, accessories, and the like, but services too. For instance, you may need to pay for demolition work, the disposal of old appliances or other pieces, shipping costs, warranties, insurance, installation fees, repairs, and other labor.
Determine the Design Style You're After
Before ordering too much stuff, it's also wise to determine what style you want to remodel your home in. There are many options, such as contemporary, traditional, French, industrial, farmhouse, bohemian, art deco, coastal, Scandinavian, and mid-century modern.
Once you've decided on a general look for your home, you should find it easier to decide what to put in and where when you refresh the house; the style will guide you and help you create consistency throughout. There are many magazines, blogs, social media posts, and other content you can look to for advice and inspiration to decide on and then plan out your preferred style.
Buy New Beds and Update Bed Linens
One of the best refresh investments tends to be new beds. If you've had the same bed frames and mattresses in all the rooms for years, it's time to upgrade. When it comes to your bedroom, enjoy testing out all sorts of mattress options to see what suits your specific size, sleeping style, and firmness preferences without worrying about compromising with a partner.
It's also worth buying a new kids' mattress for your children, so they get the joy of sleeping on brand new beds. They're likely to sleep better and give you fewer interruptions each night as a result, not to mention be in better moods throughout the day from their improved rest.
You might like to pick out new quilt covers, sheets, and other bed linen for yourself and allow your kids to pick new options, too, so everyone has a fun new look in their rooms. Choose breathable, soft-to-touch fabrics that are lovely to snuggle into. Also, replace pillows with fresh, comfortable products, as these items lose their shape over time.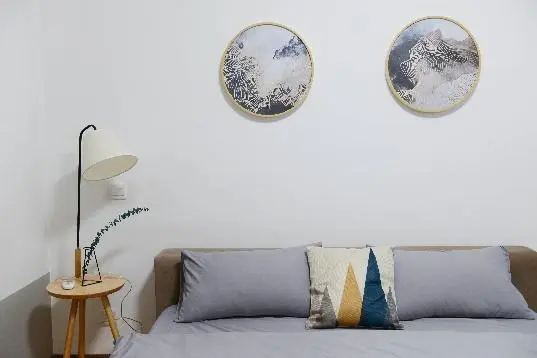 Other ways to refresh your home after a divorce include bringing in more greenery, choosing a new couch, rugs, and artwork, and replacing old appliances. You might like to get your whole home painted, too, and create an outdoor oasis for you and your kids to relax in.
Once you've made these changes, sit back, relax, and enjoy your new life and all the possibilities it provides.