When you have a narrow lot and you want to build a beautiful home in it, you may start to feel that your options are limited. Perhaps the model home you've seen on the internet are all sprawling through a vast expanse lot.
The truth is, even with a narrow and limited piece of land that you have, you can still come up with the home of your dreams. You just have to be resourceful and strategic with your chosen home designs. It's often not about the size of your lot, but how you're able to maximize the available square footage you have.
You can still build a splendid home even with a smaller lot, with these wide range of ideas below:
Paint Your Home White
There's no better way to make your narrow space look and feel a lot bigger and brighter than to paint both the interior and the exterior in white. By doing that, the narrow home you've compressed into your lot won't have you feeling claustrophobic.
Style-wise, painting your home white also gives you more freedom to play around with whatever furniture and decorative pieces you're going to incorporate.
Have An Open Concept Home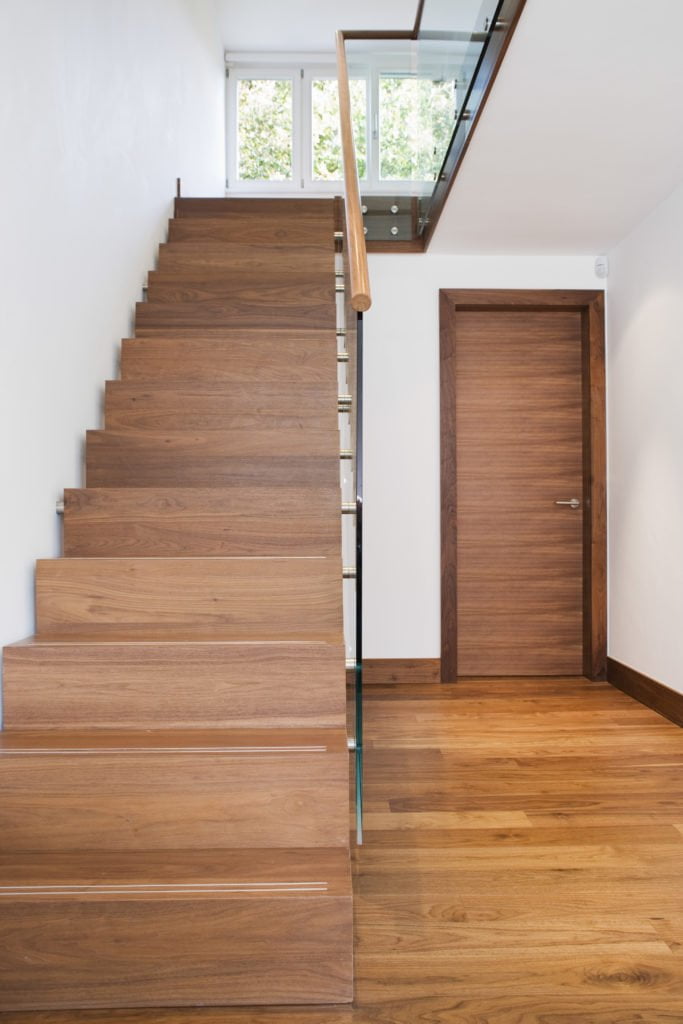 An open concept home, is also referred by designers as an open concept or open living home. The idea is to have your living space in one open setting on the first level of your home. There isn't any partition in between your kitchen, living, and dining area to separate those into different rooms.
Because you're working on a narrow lot, the open living concept works for you the most. Otherwise, having too many partitions between those areas will only drown your home and make it appear smaller.
When you unify those areas, natural light can easily bounce through the entire space. This will make your small space feel airier and naturally brighter.
Build Up
Building up means choosing a home design that has multiple floors. Because you're working on a narrow lot, you have to build upwards. You can also have a little outdoor space for a garden, like other homes do.
Typically, you're looking at a home with at least two or more floors. The more rooms you want and the bigger your family is, the more square footage you need to create. Narrow lot house plans are usually long, so you can make the most out of the deep lot.
Optimize A Lot Of Natural Light
There are three ways to bring in natural light into your home with a narrow lot: floor to ceiling windows, glass windows, and a roof opening or sky light.
When you're building a long but narrow structure, it can result to dark interiors. Apart from the lighting, you'll want to bring in as much natural light as you can during the day.
Breaking up some walls and windows for big, glass windows or glass doors can bring so much natural light. During the day, you can open those windows to bring more air and light to your home, and improve ventilation.
Use Full-Sized Furniture
Now, this fifth idea may seem counter intuitive to you. But, using full-sized furniture both for your home's inside and outside areas can actually make your narrow home feel wider. When you use small furniture, you're only emphasizing the small space even more. A more convincing reason is that big-sized furniture can help you hide any unsightly wires and clutter in your small space.
Build A Home With High Ceilings
What you lack in width, you can make up in height. This entails strategically building a long and narrow home, but one with high ceilings. Even if you're building multiple floors, be consistent in going for high ceilings. When you do this, you can create the illusion of more space even with the limited area you have.
Conclusion
With so many homeowners opting to downsize, gone are the days when tall and skinny homes on the block is lost along a row of bigger houses. For as long as you're resourceful and innovative with your home's design, you can make the most even with the narrow lot that you have.
No matter how small your land is, there are always a myriad of ways and opportunities for you to make good use out of it. The design ideas above should get you started.