Some home upgrades are said to require more time and effort before a homemaker comes up with a purchasing decision.
Unlike small home appliances that don't cost a lot, a home heating system will require you to shell out a significant amount of money all at once. Impulse decisions won't do you justice. Therefore, it's best to prepare ahead and be informed regarding the factors you need to consider when looking for the most suitable heating system for your home.
A new heating system is generally regarded as an ideal investment for your home. It not only boosts your home resale value but also primarily ensures the comfort of all household members. But the question remains: How to Successfully Choose the Right Home Heating System?
Consider the following pointers when looking for the perfect home heating system.
1. Find An Energy-Efficient Heating System 
Perhaps you've already anticipated that a home heating element that uses electricity will increase electricity bills. This is partly true, but the good news is that you can find a way to reduce utility costs. Going for an energy-efficient heating system is the way to go to incur savings on your electricity bills. 
When selecting a suitable heating apparatus, consider its energy consumption rating. For instance, you'll discover that electric heaters that come with energy-efficient features will relatively help you incur savings than going for conventional heaters.
2. Consider The Size 
The next thing to consider in choosing a home heating system is its size.
If you're looking to buy a new furnace, you should always consider your heating needs. It's fair to consider the dimension of the area that the heater will work into. How much space does your house have and how many household members are there? Add these details into your preferences for you to eventually find the right size of home heating system you need.
It's vital to have a heating system tailored just for your home. Otherwise, you may generate more heat than you need, which will equate to more expenses on your electricity bills. On the other hand, buying a heating system that's too small will also be ineffective since it'll have to work harder to meet the demands of your home space and jack up electricity payments.
To save you from trouble and to ensure that you'll buy the right size, you can have a licensed heating, ventilation, and air conditioning (HVAC) technician perform a home load calculation. This is done to determine what size of heating system can meet your home requirements and ensure the entire household members' heating needs will be met.
3. Factor In Its Distribution System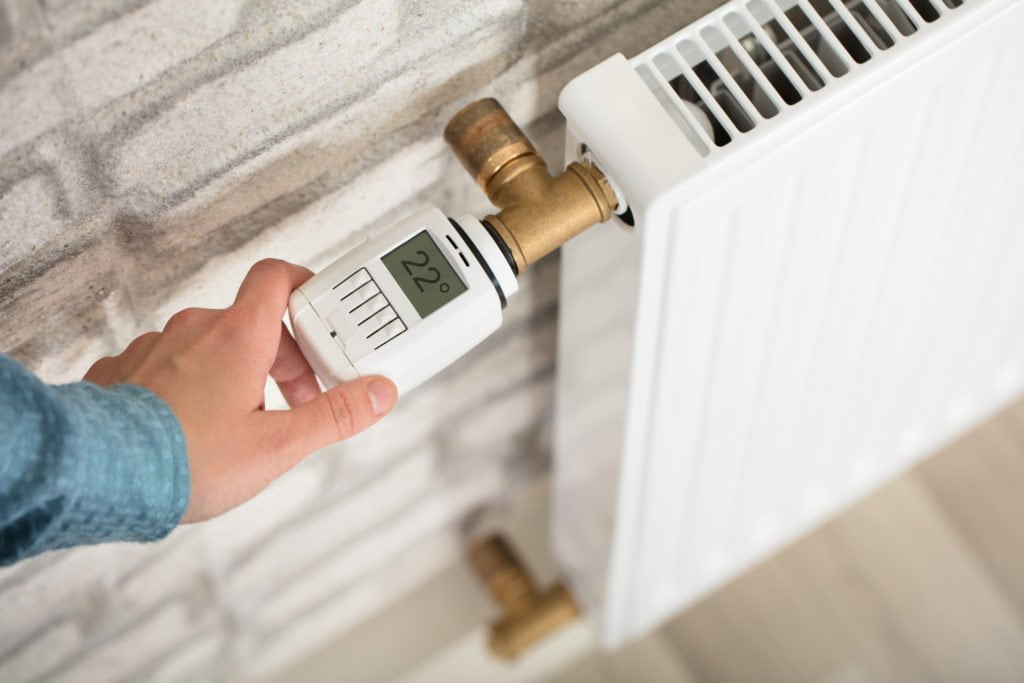 It's also imperative to learn how the heat will be distributed within the confines of your indoor living space. Astonishingly, some properties don't come with any ventilation system at all! 
Heat distribution in homes is usually accomplished either by circulating hot water or by forced air. The latter one is more common than the former, but you can ask advice from your HVAC expert as to which one is more suitable for the design of your home.
Additionally, seek advice on whether it's more cost-effective to keep the central heating on all the time or to turn it on and off to save on energy. 
Air ducts and registers are usually used to distribute heat. As for using hot water, the distribution process starts with the water getting heated through plastic or copper piping circulated through hydronic systems. Some heating systems circulate hot water by way of pipes buried beneath concrete slabs. But this will all depend on your home style too.
4. Know Its Energy Source 
To choose the right heating system for your home, you should determine which type of energy source will be most convenient, always accessible, and less expensive for you.
While electricity can be its main electricity source, other varieties of home heating apparatus may use different fuel kinds like fuel oil, natural gas, and the like. Have a discussion with your HVAC contractor to determine the best fuel source for your needs and based on your situation. 
5. Estimate Its Overall Cost 
Lastly, it's highly recommended that you always consider the total cost of a heating system before you decide on a specific model or package. It can be hard to retract your purchase and go for a different home heating system again if you've made a mistake during the selection process.
It's best to calculate the overall investment you need including the equipment, labor, installation fees, delivery, and all of the other fees involved. Run the figures to come up with all the estimated repair and maintenance fees. Then, you can compare them and decide whether it's a sound investment to make or not.
The initial costs of the system need to be taken into consideration, as well as the immediate ongoing maintenance and running costs that come with a new home heating system. Ask your heating system provider for a transparent breakdown of all the costs.
Conclusion 
How to Successfully Choose the Right Home Heating System? It's essential to think about a myriad of influential factors like heating needs and many more when choosing a heating system that'll keep your family comfortable during the cold. 
In addition, you can use the tips feature above to ensure your money is well spent on the heating system you're buying. Bear in mind that it's a hefty investment; hence, it pays to do your assignment well beforehand to avoid regretting coming up with a careless decision later on.