So, you're about to embark on the wild ride of college and living in a major academic city like Los Angeles, Washington, or Chicago. Get ready for unforgettable memories and all-night study sessions. But first, you must handle the daunting task of finding the perfect place to call home.
But fret not! We have compiled a comprehensive guide to save the day, giving you the inside scoop on finding the ultimate student pad in these academic cities and others nationwide. We'll navigate through the maze of neighborhoods, budgeting like a boss and uncovering housing options that'll make your friends jealous. So, let's dive into student-style accommodation hunting in the Los Angeles, Washington, and Chicago areas.
Understanding the city's housing market
It is time to decode the housing market in these academic hubs you are relocating to. It is essential first to get to know the rental scene, prices, and hotspots. It is also crucial to understand the options that you have.
You want to be aware of when the lease-hunting marathon begins, and the best way to avoid this is to inform yourself. Whether you are looking at an apartment in Chicago, student housing in Washington, or co-living in Los Angeles, there are some things you have to be informed on.
Understanding the pricing of the neighborhoods and where their popular neighborhoods are in proximity is also crucial. Find neighborhoods near your institution with amenities like cafes and parks. Convenience is the name of the game!
Safety, transportation, and cost of living matter too. Seek secure neighborhoods with easy transport and reasonable costs. Thorough research is your secret weapon.
Whip out that imaginary calculator: setting a realistic budget
Time to unleash your inner mathematician (or at least pretend to). Crunch those numbers and set a budget that won't leave you living on ramen! Hidden costs are sneaky ninjas, so factor in utilities, internet, and commuting expenses.
No more instant noodles for every meal. Find accommodations that won't drain your bank account faster than you can say "student loans." A happy tummy leads to a happy student life!
Now go, budget master! Conquer financial challenges and find your dream pad. With smart decisions and a little number-crunching, you'll live a good life without breaking the bank. Bon voyage to budgeting bliss!
How to stay ahead of the pack
Don't sleep on finding your dream pad by leaving the procrastinators behind. Lace up those house-hunting sneakers. To score the ultimate student abode, be quicker than the other students pouring into the city.
Old-school house hunting? So last decade! Embrace the digital age. Online resources are waiting for you. Dive into rental websites, join housing-focused social media groups, and tap into your university's housing services.
A few clicks and swipes will unveil a world of housing possibilities at your fingertips. Starting early, staying ahead, and going digital will give you the upper hand.
Mix and match housing options might be a good idea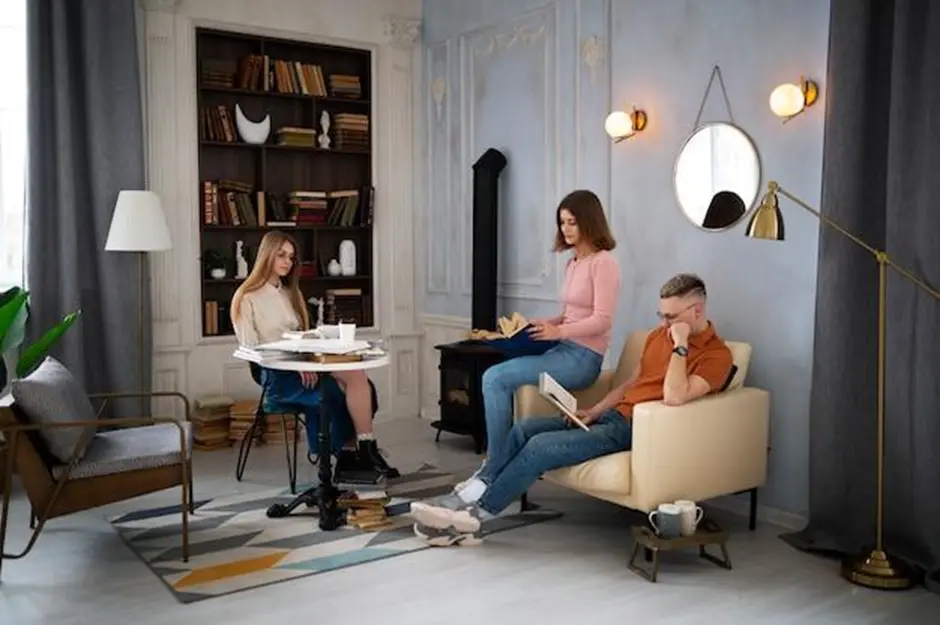 Ready for ultimate convenience? Check if your college offers on-campus housing – a golden ticket to convenience! Roll out of bed, stroll into class, and have the campus gym at your doorstep. On-campus living is a dream.
Apartments, shared houses, and homestays also offer endless possibilities! Grab your detective hat and uncover properties on rental platforms and websites. Watch lease terms, find roomies, and ensure easy access to transport if you look at these types of accommodations.
Another emerging popular option is co-living spaces! This new trend brings furnished rooms, shared amenities, and a built-in community of scholars.
Any of these options carry with them a ton of great opportunities. Get ready for vibrant social scenes and convenience. Mix and match, and find your perfect fit.
University resources: reaching out to the housing experts
Not sure if you have the time or patience to locate the right accommodation in that major academic city you are moving to? When in doubt, turn to the housing experts.
Your university's housing office or student services team are the go-to MVPs. They know the student-friendly neighborhoods, rental resources, and even potential roommates. Reach out and let them guide you to housing glory.
Or tap into the collective wisdom of fellow students who've been there. Connect with seniors or peers for insights, recommendations, and juicy stories. Let their words of wisdom shape your housing journey.
Online communities and forums also hold a treasure trove of firsthand experiences and insider tips. Dive in, explore, and find valuable information and lifelong friends. You can make informed housing decisions with the help of your university's housing office, fellow students, and online communities.
And there you have it. You're now equipped with the knowledge and tools to find suitable accommodation in major academic cities like Los Angeles, Washington, or Chicago.
You've become a seasoned housing guru, from researching the town and setting a budget to kicking off your search and avoiding sketchy scenarios. So go forth, conquer the housing jungle, and create memories that will last a lifetime in the perfect accommodation for you and your needs.