We all love spending time in our backyard, but sometimes it can be a little too public. If you're looking for ways to make your backyard more private, without breaking the bank, here are 8 cost-effective ideas to get you started. From installing a fence to planting trees or shrubs, there are plenty of options to choose from. So take a look and see what will work best for your home.​
Add a fence or wall
One of the most effective ways to ensure privacy in your backyard is by putting up a fence or privacy wall. This will block out nosy neighbors and passersby, giving you the peace and quiet you crave. If you're worried about your budget, consider using cheaper materials like bamboo, lattice or temporary chain link fence rental dallas would be perfect.
Or, if you're feeling a bit creative, try installing fencing panels with a contemporary design and turn it into a unique privacy screen.
Plant trees and shrubs to create natural barriers
If you're looking for a more natural way to achieve privacy, consider planting trees and shrubs. Not only will they provide a physical barrier between your yard and the outside world, but they'll also add some much-needed greenery. Just be sure to choose fast-growing species so you don't have to wait too long for results.
Some of the best rees/shrubs to plant are:
Leyland Cypress
Thuja Green Giant
Euonymus
Holly
Boxwood
Install a pergola or arbor
Another great way to add privacy to your backyard is by installing a pergola or arbor. These structures are not only beautiful, but they can also provide the perfect place to hang privacy curtains or plant climbing vines. If you are handy, these structures don't have to cost an arm and a leg. There are plenty of DIY kits available, or you can even build one from scratch using some basic lumber and elbow grease.
Hang outdoor curtains
If you're looking for a quick and easy way to improve privacy in your backyard, try hanging some outdoor curtains. These can be placed around your patio, pergola, or other outdoor living space to create an instant private oasis. Look for curtains made from weather-resistant materials like Sunbrella fabric, so you can enjoy them year-round.
Place potted plants around your patio
Another quick and easy way to add privacy to your backyard is by placing potted plants around your patio or deck. Tall plants like bamboo or evergreens work well, or you can even mix and match a few different varieties. Be sure to use large pots so the plants don't get too rootbound, and consider adding casters so you can easily move them around as needed.
Build a privacy screen
If you're feeling handy, you can build your own privacy screen to place around your patio or deck. This is a great way to add some extra privacy, without spending a lot of money. Plus, it's a project you can do yourself in just a weekend.
To build a privacy screen, you'll need:
4 Privacy Screen Panels
8 2x4s
16 Deck Screws
Outdoor Stain or Paint
Instructions:
1. Start by cutting your 2x4s down to size. You'll need 4 pieces that are 8 feet long, and 4 pieces that are 4 feet long.
2. Next, assemble the frame for each privacy screen panel. To do this, simply attach two of the 8-foot 2x4s to two of the 4-foot 2x4s using deck screws. Repeat this for each panel.
3. Once the frames are assembled, it's time to add the privacy screen material. For this, you can use any type of outdoor fabric or even sheets of lattice. Simply staple or screw the material to the frame, being sure to wrap it around all sides.
4. Once all the panels are complete, it's time to stain or paint them. This will help protect the wood from the elements and give them a nice finished look.
5. Finally, simply place the privacy screens where you need them in your backyard. You can attach them to existing structures like fences or decks, or you can use freestanding posts to create a completely private space.
Add a water feature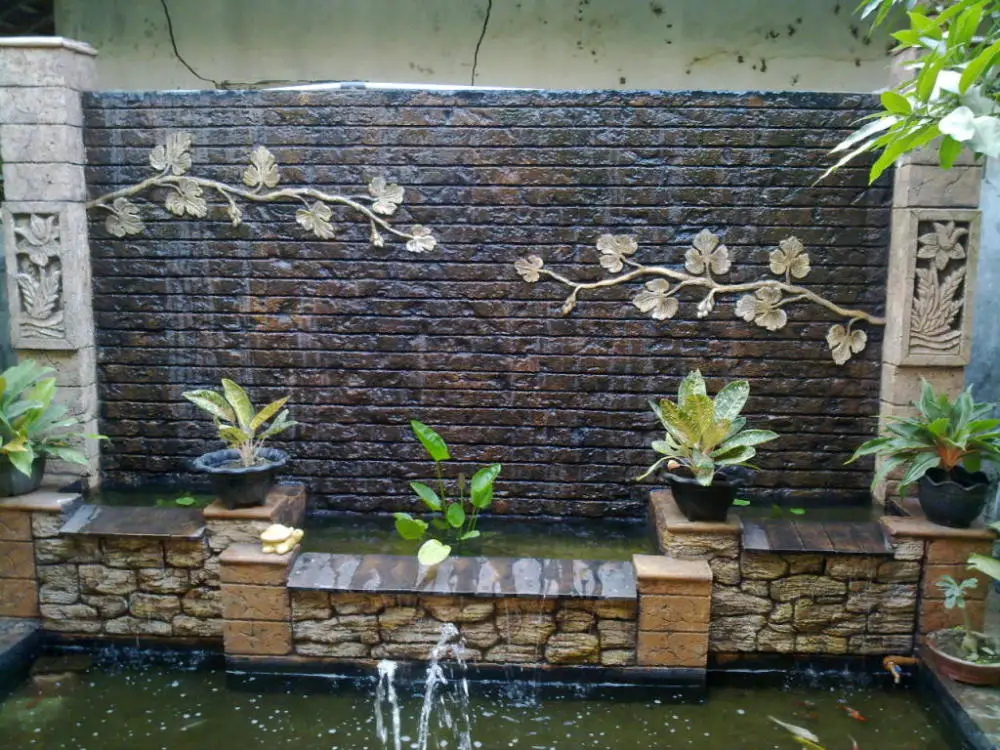 Another great way to make your backyard more private is by adding a water feature. A small pond or waterfall will not only add some visual interest, but the sound of running water will help to mask any unwanted noise from the outside world. Plus, it's a great place to relax and unwind after a long day.
Place furniture strategically to block views
If you have some existing furniture in your backyard, you can use it to create more privacy. Simply arrange it in such a way that it blocks views into your yard from the street or neighboring houses. This is especially effective if you have taller pieces like an outdoor dining table or a sectional sofa. To ensure you find the most private space in your backyard and the lawn is unhurt, you must strategically place the furnitures.
No matter what method you choose, adding privacy to your backyard can be a quick and easy way to improve your quality of life. By using one or more of these methods, you can enjoy some much-needed peace and quiet in your own backyard oasis. So get creative and start making your backyard private today!