If your Mom's birthday is coming up (or if you just want to show her some love), you might be at a loss for what to get for her.
No matter if it's your biological Mom, your adopted Mom, your Grandmother or even a friend's Mom who had a great influence on you, here are some of the best artsy home decor gifts you can give her for any occasion!
1. A Custom Sign for Her Wall. She deserves gifts as unique and bright as her personality, so why not give her a fun custom wall sign for any room? Custom wall signs are great because they can go in virtually any room.
Whether you include her initials, the year she became a Mom for the first time or even a funny saying about being a Mom, there are lots of ways you can make a custom wall sign perfect for her space.
She'll display it in her home with joy and love, just like she feels for you every day.
2. A Hand Painted Vase. Since many people give flowers to their Mom, why not give them to her in a hand painted vase?
Whether you paint it yourself for a fun DIY project, or you visit a local art store and purchase one from a local painter, Mom will love her handmade gift that you picked out with love and care.
Try to find one that meshes well with her current home decor, her favorite color or even a fun pattern that matches her personality.
From stripes to polka dots to flowers to even scenic landscapes, there's sure to be a hand painted vase out there that's perfect for her.
3. A Dried Flower from Her Birth Month. Did you know that each month has its own flower assigned to it? While you might be knowledgeable on your Mom's birthstone, it's a lesser known fact that each month has one or two flowers that correspond to it.
For an artsy home decor gift this year, dry out a stem of her birth flower and place it in a shadow box for her to hang up in her home. She'll love the symbolism and thoughtfulness behind it.
You can take it a step further and dry the flowers of all her children or grandchildren as well, placing them in the shadow box, too.
Use corsage pins to hang the flowers against the backing of the shadow box, or you can staple them with a mini stapler. This way, the flowers won't fall when you stand the shadowbox up.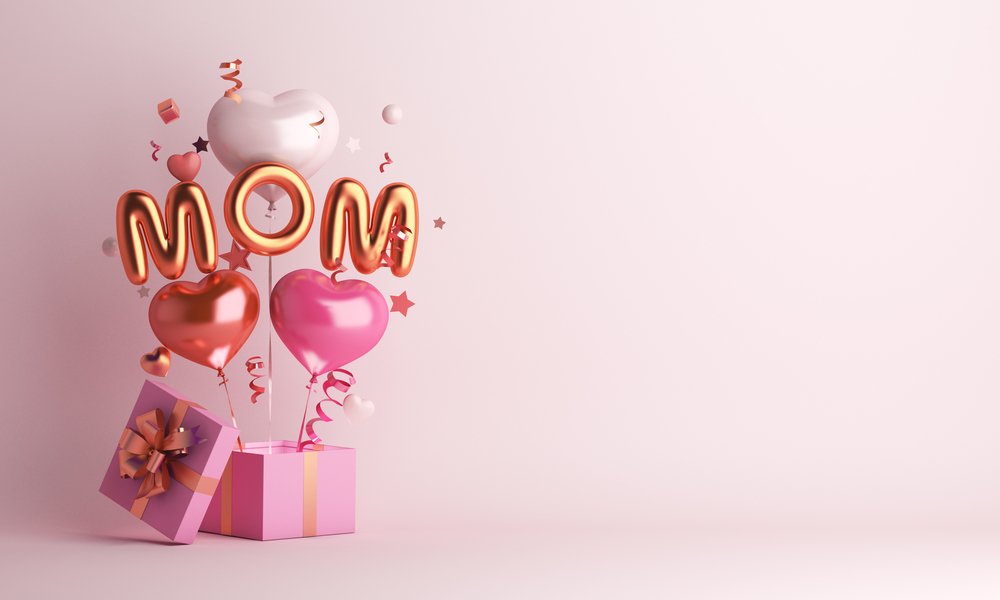 4. An Illustrated Family Portrait. An illustrated family portrait of your Mom and all her kids is perfect for the home. While it might be more expensive than a digital rendering, a hand illustrated portrait will really go a long way in making your Mom feel special.
She'll hang it up in her space proudly, and it'll be something she'll cherish for years to come. Be sure to include any fur babies as part of the illustration, too!
Mom will be so pleased that you went the extra mile to get such a thoughtful gift.
5. A Set of Windchimes for Her Front Porch. If your Mom likes to spend time outdoors, then a set of windchimes is perfect for her. She can easily hang them at her front or back porch, or even from a sturdy branch of a tree in the backyard.
Windchimes are known for making beautiful melodies, and they come in a variety of sizes, shapes and materials. No matter her design aesthetic or even her preferred windchime sounds, there's a set that's perfect for her.
Even if she already has a set, adding another one can create a unique harmony to her outdoor space she's sure to love.
6. A Word Art Canvas. Word art takes individual words and makes art from them. Usually in the form of word clouds, where similar words are arranged together to create a shape, such as a heart or cloud, word art canvases are perfect gifts for the bookworm or word game fanatic.
With her name listed as part of the word art and other words that describe her personality included, it'll be a truly unique gift that she'll treasure for years to come. Perfect for her living room or even her bedroom!
Custom canvas art, like a word art canvas, will look great in any space in her home.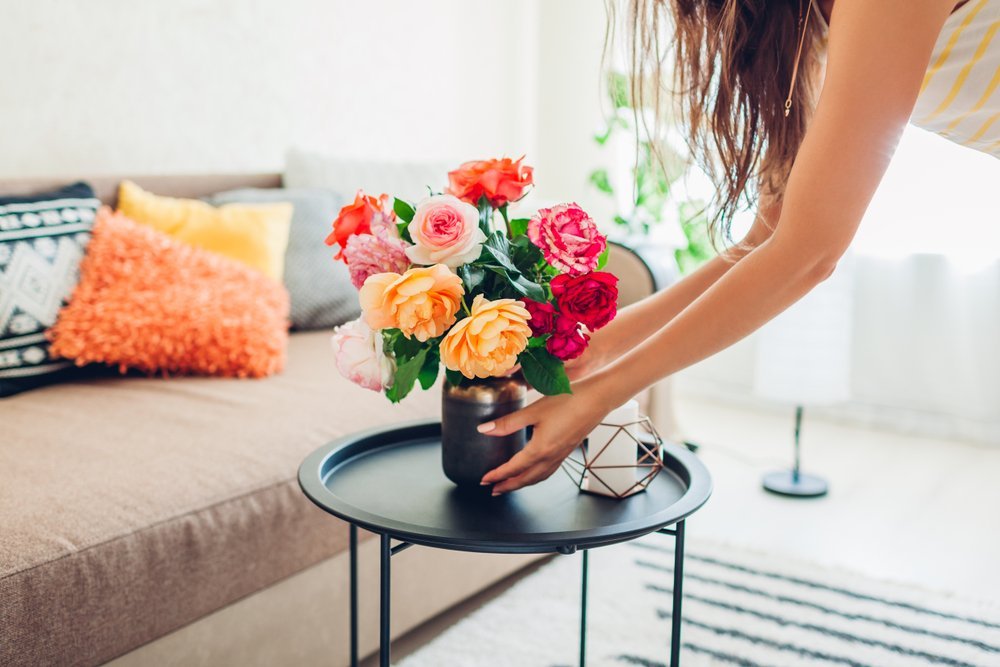 7. A Watercolor of Your Family Home. Looking for a sentimental, artsy gift to give to your Mom? A watercolor painting of your family home is a great gift idea for her.
Homes have huge value to us, and as a parent, it's important that you give your kids a happy, welcoming home for them in which to grow up. Mom will love getting to see a watercolor rendition of your family home, especially as everyone grows older.
If she recently downsized after all the kids moved out, then this gift will be extra special. It'll be a way that she can memorialize the family home now that everyone has moved onto their next stage of life.
8. A Photo of The Family. A large family photo is another great gift to give Mom to put up at home. Whether you choose a traditional beach photo of the family or you pick something artsy with everyone in the family's first name, she'll love it all the same. Mom will just be glad to have a gift from you, no matter what it is.
There are lots of artsy gifts out there you can give Mom on any day of the year. With some careful planning, you'll find the perfect gift to give her in no time. No matter what, Mom will love your gift because it came directly from you.