The kitchen is one of those areas that seem to complete a home. Besides being the area where the family makes, and sometimes enjoys, the meals, it's among the most run-down rooms in a home.
In addition, a kitchen's appeal can improve your home's value. But kitchen furnishings, fittings, and equipment need to change every once in a while, as they can go off trend quickly.
If your kitchen is starting to look a bit dated or unnavigable, you may already be thinking about a makeover. But you also know that kitchen makeover projects require a lot of preparation and planning because they're expensive and require a lot of work.
This article shares five tips to guide you through making the project more successful.
1. Make a Comprehensive Plan
Planning is a crucial part of any home renovations project. Take time planning for your kitchen makeover before you go into the project itself.
Planning helps you eliminate obstacles and prepare for unforeseen issues that might crop up mid-project. Start by studying your existing kitchen, appliances, layout, and arrangement.
Here are some areas to consider at the planning stage:
Traffic patterns: Think about your kitchen traffic by the number of people who use the kitchen in your household. Ensure you consider work isles are big enough to accommodate your current and future household needs.
Beauty and practicality: A kitchen makeover should ideally combine aesthetics and function, but it's good to have a plan if you need to pick one over the other. For example, you need to know in advance if you're going for a durable countertop over a beautiful one.
Cost and value: Kitchen fittings and appliances vary quite considerably in their prices. You need to plan if you'll go for cost or value. Think about this issue in relation to your project goal to get clarity on what is worth investing more in or what adds more value to your family and home.
Temporary kitchen: Plan for a temporary kitchen. You'll be happier and less frustrated if you can have your meals at home until the makeover is complete.
The unforeseeable: Even the best-laid plans get some unexpected hurdles. Be practical about the project and give yourself reasonable timelines.
2. Pick Your Contractor Wisely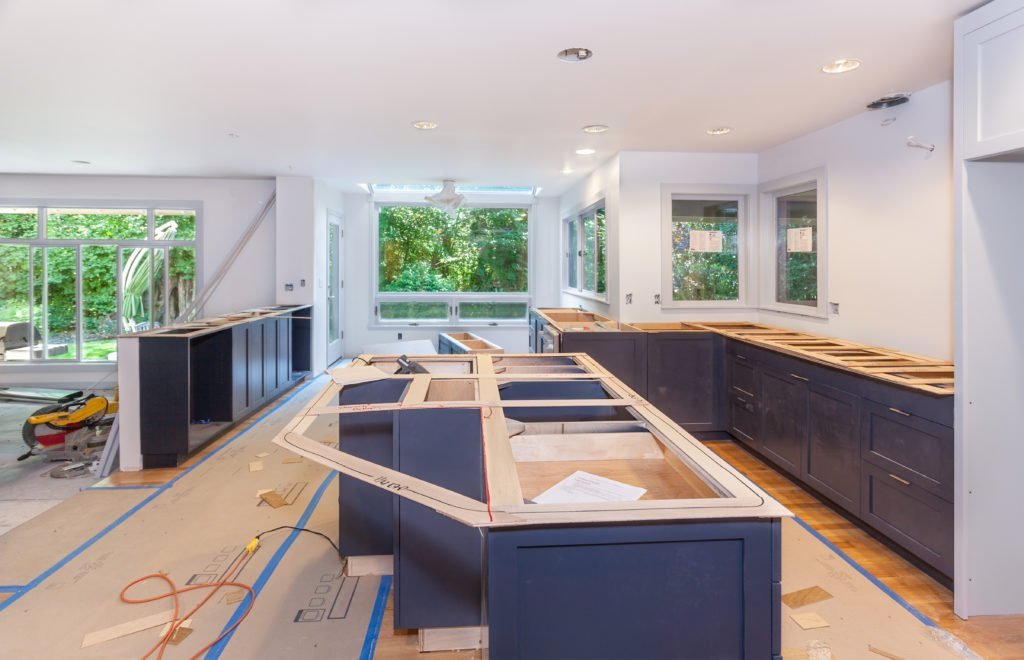 The contractor you choose plays a significant role in the direction your makeover project will go.
It's therefore essential that you choose a reputable one with enough experience in carrying out kitchen remodeling projects. Remember that you need a partner not only to execute your design ideas but also to offer expert guidance and advice on the most suitable way to handle the project.
In addition, ensure you have a good rapport with the contractor, and that they're easy to deal with. Communication can effectively avoid misunderstandings.
They should be willing to share their previous works and references to prove their expertise. You also need a contractor who's genuinely interested in your project and your design needs and preferences.
When the project starts, here are some of the things you should consider in building a good relationship with the contractor:
Have some house rules on certain necessities such as smoking, available parking, and bathrooms for the crew.
Have a communication routine and decide on the mode and time of communication.
Check progress from time to time to show your commitment to ensuring the quality of work.
Be kind and be hospitable to the crew. Offer refreshments and commend them for an excellent job, when needed. Give the crew space to work and avoid asking the team with unnecessary questions during work.
4. Set a Budget and Stick to It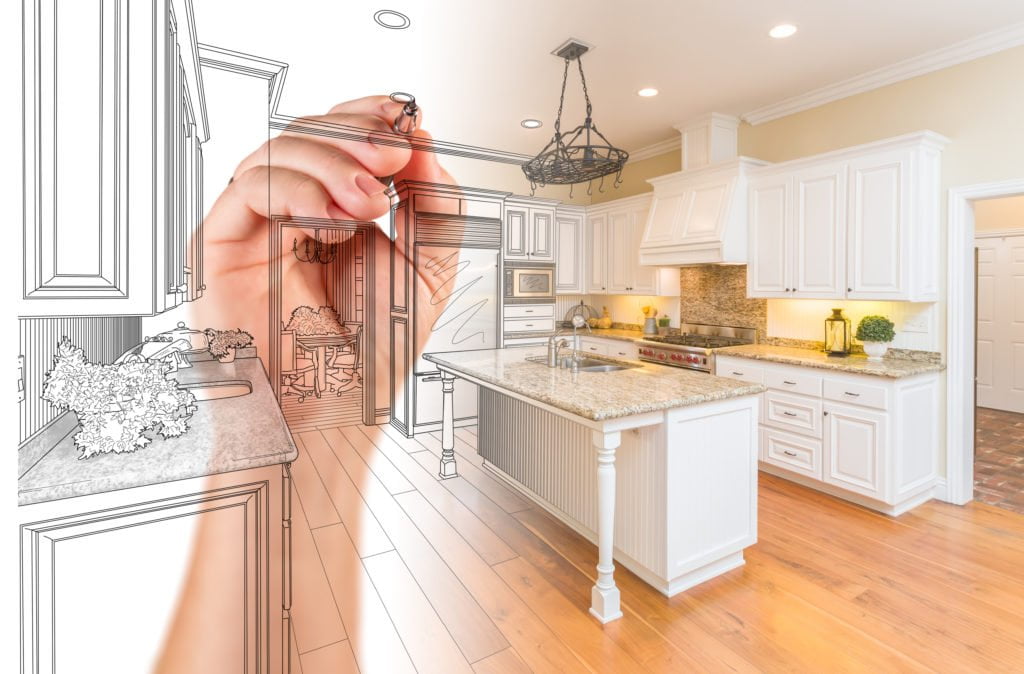 Kitchen makeovers can cost quite a bit, and you need to be careful about your budget. It's pretty easy to get carried away in attaining your dream that you forget about costs.
The best thing is to have a reasonable budget for the project and stick to it. Avoid spending more than you can afford, or you risk stalling your kitchen makeover project. It might even take way more time than anticipated.
Visit reputable retailers and get the proper estimates of the cost of the things you need. This can help lay the base for your budget well in advance, and help you plan for a project that you can fund to completion without stress.
5. Consider Keeping the Footprint
If there's anything that can push the cost of your kitchen makeover to the roof, it's trying to change the location of electrical outlets, plumbing pipes, or walls. Going this route opens a door to new challenges and costs. If you can, leave your walls, water, and electric fixtures intact.
Demolitions are not only expensive; you'll also need to deal with the debris, dust, and the cost of reconstruction. If you want a smooth project, avoid things that have the potential to bring complications and add to the cost of the makeover. However, don't overlook it altogether.
If you can afford it, you can go ahead. Just envision if it will make your kitchen more functional.
6. Keep Your Priorities in Focus
If you want to avoid disappointments somewhere down the line, you need to have your makeover priorities right. Look at your vision against your budget and see if they align. Make a list of your must-have features. If you're not the sole decision-maker in the projects, consult your partner or family and see how they compare.
The list of priorities will help you stay focused on your budget and have a practical project. In line with keeping your priorities in focus, put functionality first. Think about how you'll use the kitchen and how the makeover will improve its functionality.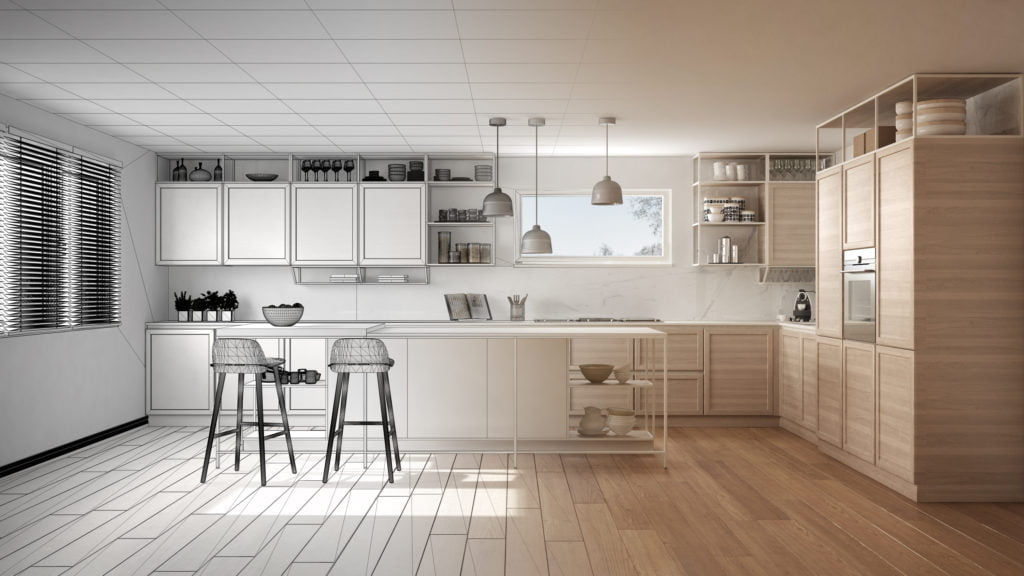 Takeaway
A kitchen makeover can be an exciting project to undertake as it's an excellent way to breathe new life into your home, and improve functionality, beauty, and home value.
But a successful kitchen remodel takes a lot of planning and research. You also need to find a reputable contractor and one you have a good rapport with. Avoid taking on changes that require changing the floor plan, as they can bring unexpected issues that may derail your project.