Did you know that in Australia, over 560,000 individuals suffer from work-related injuries every year? With 24.2% of such due to pushing, lifting, bending or pulling. Such injuries can be easily avoided by using proper, efficient, and safe equipment like tilt tray trucks.
In this post, we'd enlist all the benefits that you, your company, and your workers will enjoy if you'd utilize tilt tray trucks in your daily workflow. You'd be pleasantly surprised at how easier and safer it would make your overall business operation.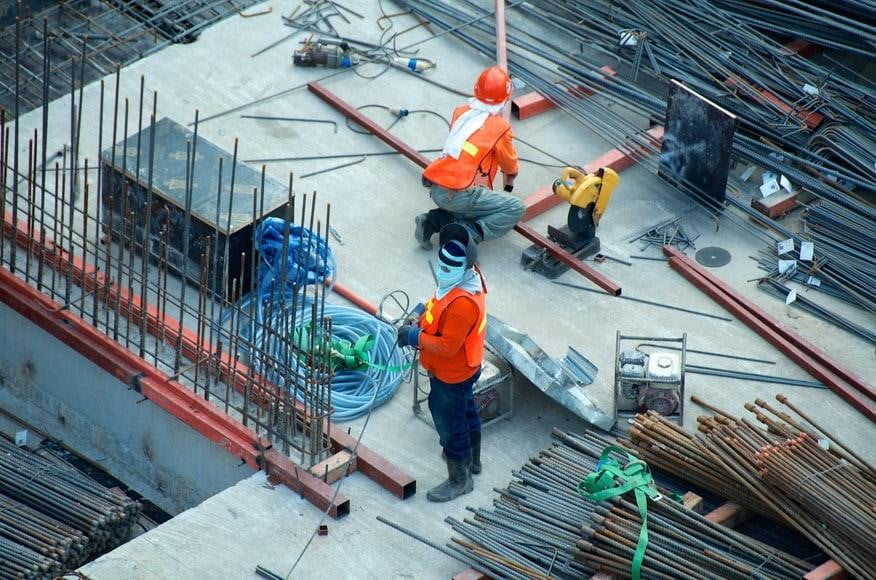 But First, What Are Tilt Tray Trucks?
Tilt tray trucks are pretty special construction equipment as they come with a tilting deck that makes loading and unloading extremely easy. Such a tilting deck can handle materials, heavy equipment, and other construction machines with no need for fuss and extra effort.
Tilt tray trucks are so easy to work with, that even grandmas will find it effortless to work with them. (This shouldn't be tested but you could give it a try if you truly want to get our point.) Tilt tray trucks will remove the need for workers to use much force, energy, and time to load and unload scissor lifts, pavers, machinery, rollers, large containers, and any heavy object from point A to point B.
5 Major Benefits of Using Tilt Tray Trucks in Construction
Benefit #1: Safety
The ultimate benefit of using tilt tray trucks in construction is the significant decrease and effective avoidance of workplace injury. This is the case because you won't need to require individuals to manually strain in lifting and transporting heavy machinery, equipment, and material.
This will remove the need for people to strain their bodies in lifting heavy objects. This is such an advantage as lifting is primarily one of the major causes of workplace injury in the country. With tilt tray trucks, you can be sure that no one in your construction team would have to suffer from such injury.
As a tilt tray truck won't require you to use slide-out loading ramps, you'd also get to effectively avoid a number of occupational hazards.
Benefit #2: Value for Money
People often think that using tilt tray trucks costs more money and expenses. This is simply not the case. Tilt tray trucks are cost-efficient because they do not require the use of other tools and equipment to be operational. With one, you won't need cranes and specialized ramps for smooth loading and unloading.
As it has a tilting deck that can level with the ground, objects can easily slide into and slide off the truck with no strain and extra manpower necessary. This will reduce the need for you to plan for extensive logistics and hire additional people.
This will also allow your team to fully focus on more important tasks and activities. You will ultimately end up paying less for daily expenses and labor. It's easy to uncover how much savings using a tilt tray truck can bring if you'd do a simple calculation.
Benefit #3: Space
A tilt tray truck is a superb workplace solution because apart from securing everyone's safety, it can also ensure that your productivity is boosted. It will remove the need for you to delay work and tasks due to late delivery and arrival of necessary material and equipment.
This is possible because tilt tray trucks can load more materials. It does not need loading ramps that fold and require extra space so you could simply use the additional free space for transporting other objects and equipment. With one, your team won't have to wait for late equipment and materials as more can be delivered in one go.
To know just how your daily construction workflow can be more optimized, check out Reef Group Bunbury to see just how much construction items and equipment a tilt tray truck can easily transport in one go.
Benefit #4: Speed
You will finish your tasks and projects faster with the use of tilt tray trucks. This is a very obvious benefit given the smooth mechanism and function that it offers. Your workplace will experience efficiency across all endpoints because no extra manpower will be needed in loading and unloading materials and no extra transport will also be required.
This is the case because you won't need extra people to operate tilt tray trucks. You won't need to request your manager or laborer to leave whatever they're doing to help in loading or unloading heavy items. This will allow them to focus and finish the tasks that they have at hand.
As tilt tray trucks offer more space, you won't also have to worry about delays in the delivery and use of materials and equipment. Your team can always immediately get on with their work as tilt tray trucks can easily transport most, if not all, of your essential tools and equipment in one go.
Benefit #5: Ease of Use
Tilt tray trucks are uncomplicated. As mentioned earlier, they are so simple to use that even grandmas can use them. This is the case because using it does not require advanced training in logistics and vehicle maneuvering. Its tilting deck is so convenient that all the driver has to do to lift a heavy item is to park near it.
The tilting deck will then do its magic with no required additional strain and help from extra hands. No cranes or ramps will also be necessary. This is why leading construction teams always use tilt tray trucks day in and day out.
Reference:
Australian Bureau of Statistics: Work-related injuries
https://www.abs.gov.au/statistics/labour/earnings-and-work-hours/work-related-injuries/jul2017-jun2018