Every homeowner will know the trouble of going through plumbing problems once in a while. This is expected. For others, the plumbing issue is only minor and easily fixable. Other plumbing problems, however, maybe major.
Whatever the case, one thing stays the same: proper care and maintenance of your bathroom fixtures are important to prevent those plumbing issues.
On the outside, your plumbing fixtures seem simple enough. Water comes out of your faucet and goes down the drain; water goes into the toilet and is flushed. But, behind the walls and beneath the flooring is a delicate series of pipes.
A problem or clog in one area leads to another, and then on to the next, and on to even more problems until you're faced with a plumbing disaster that could've been easily prevented through proper maintenance.
In this article, we have advice for you on how you can keep your bathroom's plumbing in good shape by properly caring for and maintaining your bathroom fixtures.
1. Get Hold Of An Experienced Plumber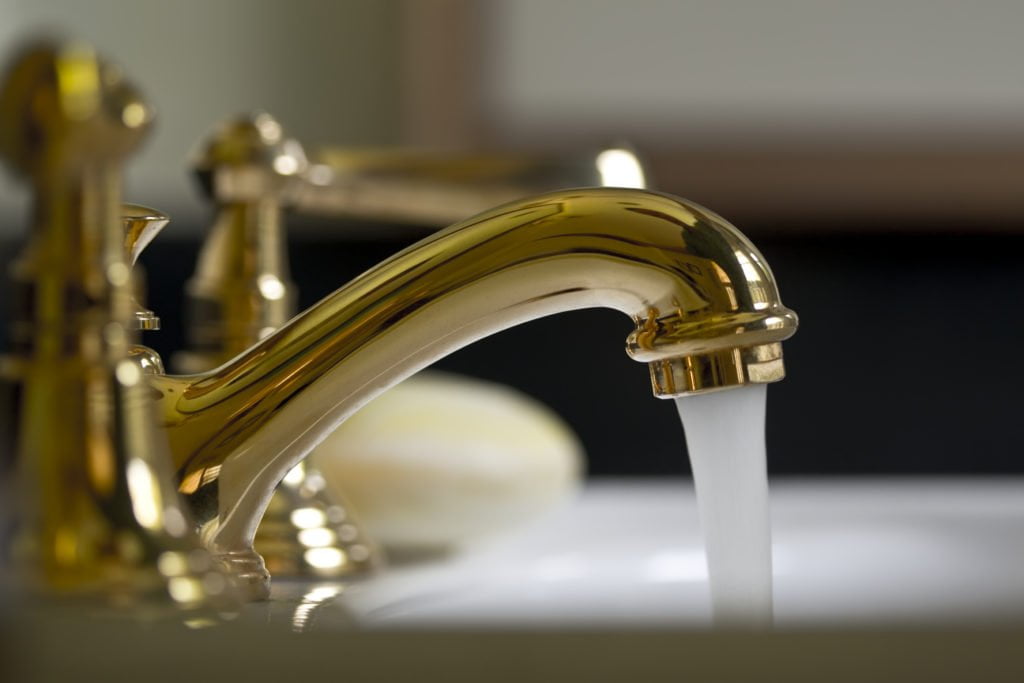 Whether you have a plumbing problem or not, it pays to have the contact information of an experienced plumber. This is one of the many tradesmen you're going to hire in the course of being a homeowner.
Why is having a plumber an essential part of home maintenance? It gives you the benefit of having an expert regularly check on your plumbing system. This is a good measure to prevent problems from becoming even more serious.
Most importantly, should the services of a plumber be needed, you know whom to call. You no longer have to second guess the plumber's expertise when you're certain the number you have belongs to someone you can trust.
Need more convincing that a plumbing expert can help you out? You better read more to find out.
2. Don't Flush Anything Down The Toilet
Wet wipes, kids' toys, hair, dirt, sanitary napkins, you name it. One way or another, you may have been guilty of accidentally or intentionally flushing those down your toilet. There's a trash bin intended for that. In fact, the only paper that should be flushed down your toilet is toilet paper.
For instance, wet wipes may seem thin enough to go down the drain. But, when it gets stuck with other wet wipes, they'll clump together and turn into a huge ball. This is the starting point of your pipes clogging up. And, just imagine how challenging that'll be to unclog. It affects not just your plumbing system but possibly your entire sewer system.
3. Clean Showerheads With Vinegar
No matter how often you clean your showerheads, the buildup of minerals will eventually start to show. Not only is this unsightly, but it can also make your showerheads less effective. If you neglect to descale your showerhead, it will ultimately get blocked.
On top of your regular bathroom cleaning, make it a habit to soak your showerhead in vinegar for 24 hours. If that still doesn't clean up your showerhead, then it's a telling sign that you need to replace it.
4. Wipe Your Faucets Every Day, If Possible
If possible, give your faucets a quick clean every day. It doesn't have to be the thorough, deep clean that you do weekly. It can be a quick rinse right after brushing your teeth, as part of your bathroom habit.
Normally, all you need to do is to wipe your faucet with a damp cloth and mild cleanser. Then, dry it up with a soft cloth. If you have a window cleaner, that'll do the trick, too.
Cleaning your faucet every day is the secret to keeping it looking showroom-new and perfect. Otherwise, ugly stains may settle in your faucet. Those are harder to clean once they build up.
5. Prevent Hair From Going Down The Drain
One of the most common causes of clogged plumbing systems is excessive hair going down the drain. Yes, each strand may be very fine. But, when too much hair goes down the drain, they clump together until the clog becomes larger and larger, thus wreaking havoc on your plumbing system.
Like cleaning your faucets every day, it takes just a bit of effort to prevent hair strands from going down the drain. It's as simple as picking up those loose strands after taking a bath.
Conclusion
As you can now gather from the tips above, caring for your plumbing system isn't an entirely challenging task. It takes just a little effort here and there to be responsible and proactive enough about your plumbing care and maintenance.
Maintaining it right from the start can assure you of your plumbing fixtures' longer life and more reliable performance.
Now that you know how to take good care of your plumbing system, it's about time you start giving it the best possible care.