Moving does not have to be stressful. You simply need to know the proper way to do things. You'd be surprised at how easy packing could be if you have a guide. Allow us to help you. Let this post be your ultimate guide for packing clothes when moving. We got you covered as we'd discuss everything you need to know for a stress-free moving experience. We'd share expert tips on:
Things to consider before packing
Options for packing clothes
Tips for packing non-hanging clothes
Tips for packing hanging clothes
Tips for packing shoes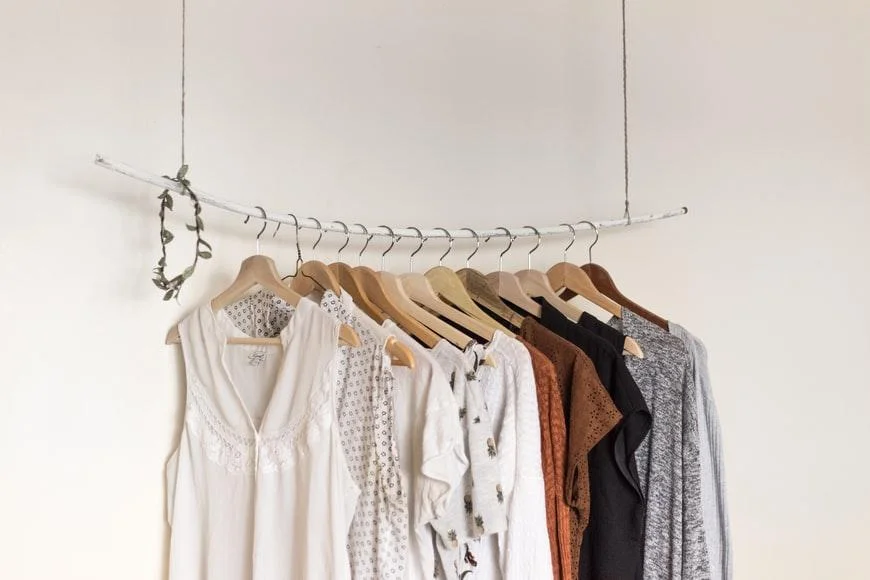 Before
Things to Consider Before Packing
1. Keep, Donate, and Sell Boxes
You should dedicate at least a day to this activity. Have three boxes where you can easily pile clothes that you want to keep, donate, and sell. You should only keep the following things:
Clothes from last year that still fit
Clothes that are still in good condition
Clothes that hold a sentimental value
You should donate clothes that you've gently used and no longer fit. Well-kept items that you no longer want or need should be sold. You could go for an old-school yard sale or opt to sell stuff online.
2. Sort, sort, sort!
Do a proper sorting of all the clothes that you've decided to keep. Sorting can be done by season, material, person, or piece. Sorting by season is the most practical since it would allow you to store items that you won't be needing anytime soon.
Sorting by pieces has its perk as you'd have an easier time looking for pants, dresses, or shirts as they'd all be together in one pile. It's best though to keep items separately per person.
For ultra effortless unpacking, you can sort clothes per person. All should be labeled for easy identification.
3. Choose Your Preferred Cloth Packing Method.
You need to have a game plan for your packing methods. Will you use boxes? Vacuum bags? You should be definite with this so that you'd have time to prepare for everything.
Packing Options for Clothes
You can choose from these four packing options:
1. Wardrobe boxes
Use wardrobe boxes if you have clothes in hangers. It will make packing easier and faster for you.
2. Cardboard boxes
Folded clothing is best packed in cardboard boxes.
3. Vacuum bags
Vacuum bags are best for chunky and bulky clothes like winter coats and jackets.
4. Suitcases and duffel bags
Good alternatives if you don't have cardboard boxes. Best for shoes and folded clothes.
Before Actual Packing
1. Have your clothes cleaned before putting them in boxes. This is to prevent unwanted smells.
2. Have separate plastic storage for clothes that you won't be using any time soon.
3. Have a directory. Enlist where items are. Label items properly by using markers or colored stickers.
4. Be ready with your moving strategy. Contact a removalist company beforehand for early scheduling. If you want to work with the leading Port Hedland removalist company, you should contact Adlam Transport.
During
How to Pack Non-hanging Clothes
1. Use the dresser to transport your folded clothes. Just ensure that all drawers are taped for easy transport. You will need fewer cardboard boxes if you'd utilize your drawers.
2. Know your folding strategy and follow it strictly. It will allow you to have an easier time unpacking. Choose from the following folding methods:
a. Military roll method – use this method for delicate items like dresses and shirts. Folded clothes in duffle bags and suitcases are best stored using this method.
b. Flat fold method – best for bulky items like sweaters and jeans. Use this method if you'd use vacuum bags or cardboard boxes.
How to Pack Hanging Clothes
1. It would be ideal if you can have all your clothes hung. This is best as your clothes will be wrinkle-free and easy to transport.
2. Use a wardrobe box with a hanger bar.
3. You can also use drawstring trash bags. Use a large one that will allow you to easily slip your clothes.
4. You should utilize your garment bags for your delicate items. You can buy garment bags online or at your local dryer.
Tips for Packing Shoes
1. Don't carelessly throw all your shoes in one duffel bag. This will lead to unwanted shoe damage that you don't want at all.
2. Prep your shoes before packing. Clean your shoes if you have the time.
3. Fill them with socks, packing paper, or washcloths to help them maintain their shape. Be patient and ensure that all your shoes are filled properly.
4. Carefully wrap each with packing paper to prevent any damage or scuffing.
5. Prepare a cardboard box for your shoes.
6. Use a hardshell suitcase to transport your shoes if you have one.
More Tips
Things to remember after packing:
1. All heavy items should be placed at the bottom of boxes. Light items should be placed on top.
2. Avoid overstuffing your boxes to prevent tears.
3. You should have your sentimental and expensive clothing items with you. Carry them if possible.
4. Your hangers should be kept if possible.
5. You should keep your folded clothes in their designated dresser drawers.
6. Have a moving bag for all your essentials. Your moving bag should have everything that you need days before and days after your actual move.