Cured-in-place pipe (CIPP) is the repair of pipes such as those in sewer lines by lining the destroyed pipe. CIPP is non-destructive and involves little to no digging. The lining will become the new pipe for the system.
Do you want to line your pipes and you're wondering where to seek help? Well, you should go for a professional CIPP contractor. This article will give you the reasons to go in this direction; read on!
1. For Quality Services
A professional CIPP contractor has the right qualifications to execute the job. They're well-trained, and besides their educational qualification, they've gained experience.
This experience is attributed to their working with many other clients and offering the same services. Therefore, they'll line your pipes from the point of know-how, meaning the results will be of high quality.
2. To Save Money
As stated earlier, a professional CIPP contractor knows what they're doing, thanks to their qualification and expertise.
Therefore, they'll do a quality job. This way, there'll be no re-occurrence of pipe issues in the future, eliminating and reducing maintenance costs. Once they're done with the job, you can relax with no worries.
3. They're Certified
When working with a professional contractor, you're assured that they're licensed. A valid license shows that they've been permitted by the local authority to offer their services. Therefore, you know that they aren't operating illegally.
Also, certification from a relevant professional body means they're qualified to offer CIPP services and aren't quacks. Finding certified CIPP contractors isn't challenging, as long as you know where to look.
Make the internet your friend and do this research. Alternatively, visit the websites of the regulating bodies. They'll often have a list of certified CIPP contractors.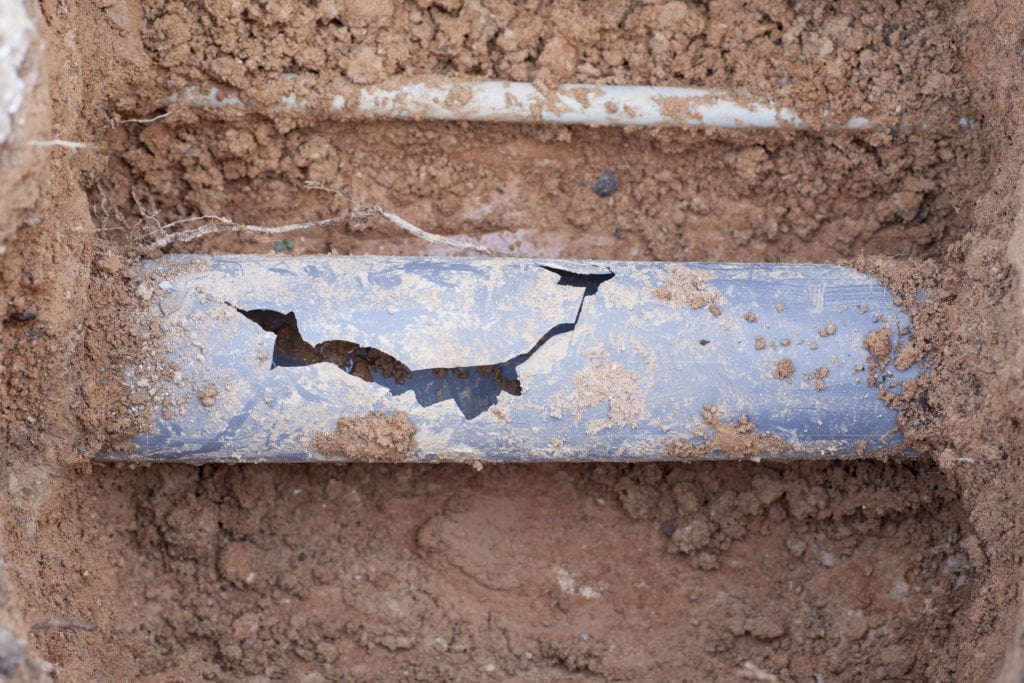 4. They're Bonded
A professional CIPP contractor has a performance bond with a third party. A bond is essential since it'll compensate you should the contractor fail to meet what you had agreed.
This is mainly about the quality of their work and the time frame agreed upon. If you agreed that they'd finish the work in two days and it takes four days, you can seek compensation.
The third-party will grant this, often a financial institution, provided the agreement is in writing.
5. They're Insured
Insurance is a key aspect when it comes to service provision. It gives you protection against unforeseen circumstances.
A CIPP contractor with a worker's compensation cover ensures that their team is covered, should any of them get injured in the process of executing tasks.
On the other hand, with a general liability cover, your property is covered, including other sewer pipes, should they get damaged during the service provision.
6. For Faster Service Delivery
As previously stated, a professional contractor has gained experience over the years on pipelining. This means they'll get it right the first time.
There'll be no trial and error, which can consume a lot of time. With this, they'll be in and out of your premises within no time, allowing you to go back to your lives with no disturbance.
7. They're Transparent In Their Services
Transparency is crucial in any relationship, whether formal or informal. It builds trust and will determine how you'll work together.
When you work with a professional CIPP contractor, they'll be transparent in their service delivery, especially concerning prices.
Before starting the work, they'll offer you a breakdown of the lump sum figure to help you understand why they're charging a given figure.
This is a kind of transparency that's rarely seen when you work with an unprofessional.
They'll beat around the bush trying to justify their figures with nothing to back it up. With this, you'll lose confidence in them and end up looking for another CIPP contractor, which consumes too much time.
8. They Have High Levels Of Professionalism
A professional CIPP contractor will always put the needs of their clients at the forefront, including creating a conducive environment for them.
With professionalism, the contractor will be a good communicator and will involve you in the process from the beginning to the end.
They'll communicate any issue they encounter promptly to enable you to plan accordingly and meet their needs. This way, you'll always be in the loop of things, and there'll be no delays in completing the work.
9. They'll Give You Insight
When you work with a professional CIPP contractor, their services don't start and end with installing the pipelining. They'll advise you on any maintenance practices you need to adopt to prevent future issues with your piping.
Some might even show you how to do it if it involves some technicality. If you're to purchase any equipment, a professional contractor will tell you the brand to go for regarding quality to ensure they last long.
These aren't services you can get every other day when you work with a CIPP contractor that's not a professional.
10. They'll Give You A Warranty
A warranty serves to assure you that the provider has offered quality services, a failure to which they'll offer repair services within a given period for free.
Professional CIPP contractors will give you a warranty to back their service provision. The length of warranty differs from one professional contractor to another. This can be one year, two years, or so.
An unprofessional CIPP contractor won't want to take liability in case of any mishap with their works and won't offer you a warranty.
Conclusion
This article has shown you the importance of hiring a professional CIPP contractor to service your pipes.
Therefore, you should no longer be in doubt about the kind of service provider to hire for your pipelining. It's time you made that call to your local professional CIPP contractor; you'll have no regrets.